HUNGAMA // An ode to chaos
HUNGAMA // An ode to chaos
27-03-21
Ryan Lanji celebrates Hungama's journey.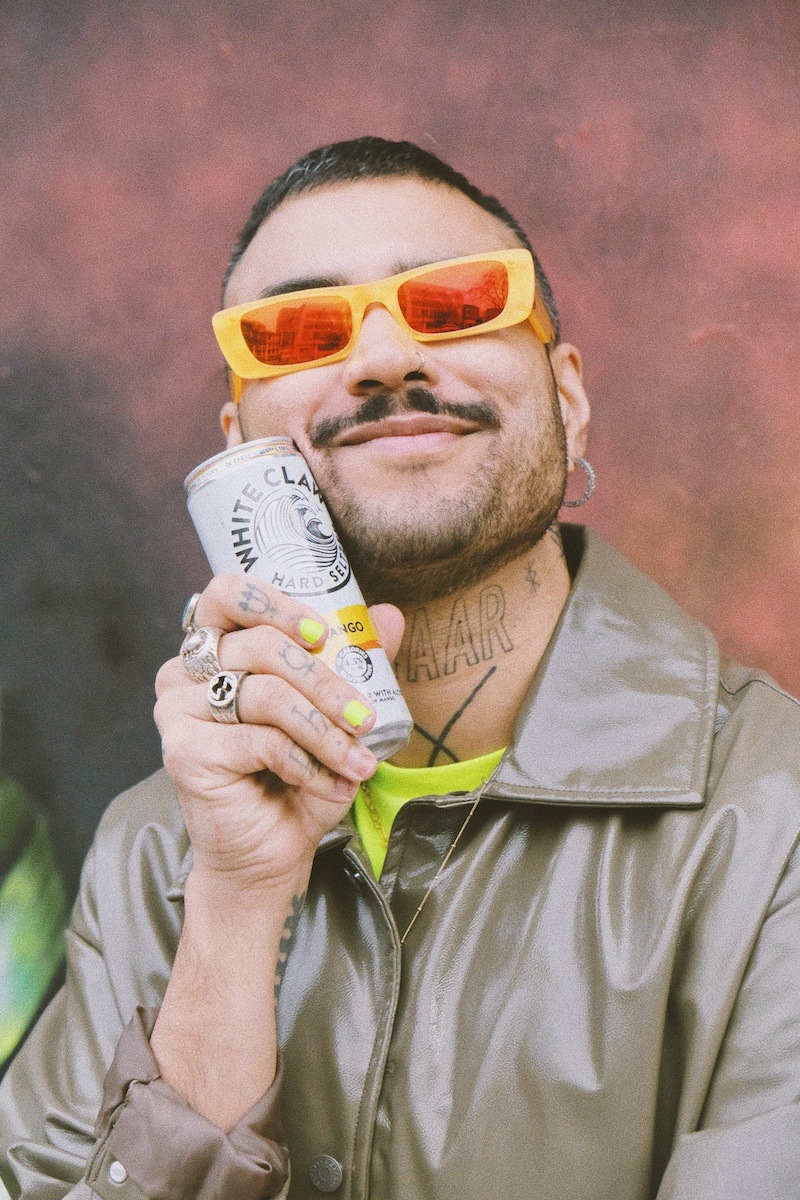 As she wrapped her sari, I sat enchanted in the bathroom doorway. Patiently waiting for her to ask me which bindi she should wear,
The teardrop one, definitely the teardrop.
I sat there knowing what nail polish would go perfectly –
I just had to wait for her to ask.
It had to be deep red, not bright red.
She would turn to me and ask how she looked I would reply, " You look just like Ashwariya".
I was ten and I had the answer for her, but not the answers for me.
The adoration of my culture was instinctual. Who can deny the colours, the magic, the beauty, the opulence? It was something I needn't dream about, as it was displayed before me on the silver screen of Bollywood. Romance, passion, dancing and love.
At a young age, Bollywood made sense to me. I knew what films would be hits, what songs would go to number one and if you sang me a song I knew exactly where it was from.
I was enraptured but the grace of Rekha, the dancing of Madhuri and Kajol's unparalleled innocence. I believed that if you love someone that commitment only made sense as a three-hour-long saga, with an intermission, musical breaks and unnecessary doses of drama.
Fast forward a decade and I can remember being a baby in  London – walking up and down Kingsland road by myself trying to find this new club they called 'Dalston Superstore'. I remember seeing the crackling neon sign and hearing the buzz of people pouring out of the doorway and into the sidewalk turned smoking area. I was clever enough to bring a lighter (even though I didn't smoke) because I thought if I made myself of value I could make some friends. Superstore became a watering hole for me, a place I met and adored incredible people like Hannah Holland, Alex Noble, Max Allen, Dan Beaumont, Lucy Fizz and Bica (to name a few).
I was so busy trying to be British that I forgot about being 'Ryan'.  I learned the importance of Kylie, the different iterations of Madonna and other trivial white-centred facts (like that 'Steps' were also a band). It wasn't until 2017 that my brain was full of white content and something was urging me to connect to my roots. I'm not sure if it was an altercation where I was fetishized for my skin colour, disregarded because of my lack of whiteness or dealing with superficial friendships in a city so desperate for connection. Whatever the reason, something needed to change. HUNGAMA was born.
I was still grateful for Superstore and my other home base The Glory, and decided to create a space for South Asian queer people. Although I didn't know who they were, I knew I wasn't alone… if I could only make a night that the world would talk about, my people would come to find me.
Hungama means 'Chaos' and with the frenetic energy fused into the meaning of the name I met, discovered and championed what I am proud to call the vanguards of the South Asian queer community today. To everyone they seem like representation, but to me they are family. The crew of Hungama is incredible, from Shimmy Ahmed my best friend / Filmmaker/ Hungama DJ, Nadine Artois who founded Pxssy Palace, MANARA joining us as a legendary headliner, comedian Mawaan Rizwaan hosting, performer Bolly-illusion winning Lipsync1000, Raheem Mir being our first-ever queen, Zee, Shiri Shah & Minara el Waters regularly hosting and Nikkita Chadha being our poster girl. All are only a fraction of the people who have collaborated and helped me bring HUNGAMA to life.  The sound was an amalgamation of all the music we forgot we grew up with, the young South Asian Faces of East London and my ten year career in fashion and art always giving us a fresh edge.
I am so proud of what we have accomplished, from being featured in Vogue, Dazed, I-D, Timeout and Another Man, to being a hub for a community that is growing in power and representation.
As we felt our world pause in 2020 and our nightlife come to a halt, I couldn't be more excited to bring Hungama back to Dalston Superstore in  in partnership with White Claw. This is only an ode to the world of Hungama, showing you that no matter what comes our way we will rise always through a form of our own mayhem amongst the chaos.
I look forward to bringing summer early tomorrow and hope you can all find time to celebrate with Minara el Waters, Bolly-illusion and I while we await the of end of this pandemic.
Catch the Humgama x White Claw livestream this Saturday at 8pm on Ryan's IG live.
post-template-default single single-post postid-27070 single-format-standard tribe-no-js tribe-bar-is-disabled loading
HUNGAMA // An ode to chaos