Kiimi presents Hunni Sound Social
Kiimi presents Hunni Sound Social
15-02-22
"Hunni Sound is a place where people can feel like they're a part of something; make friends, share resources, support each other and give each other opportunities in what is an extremely male-dominated scene."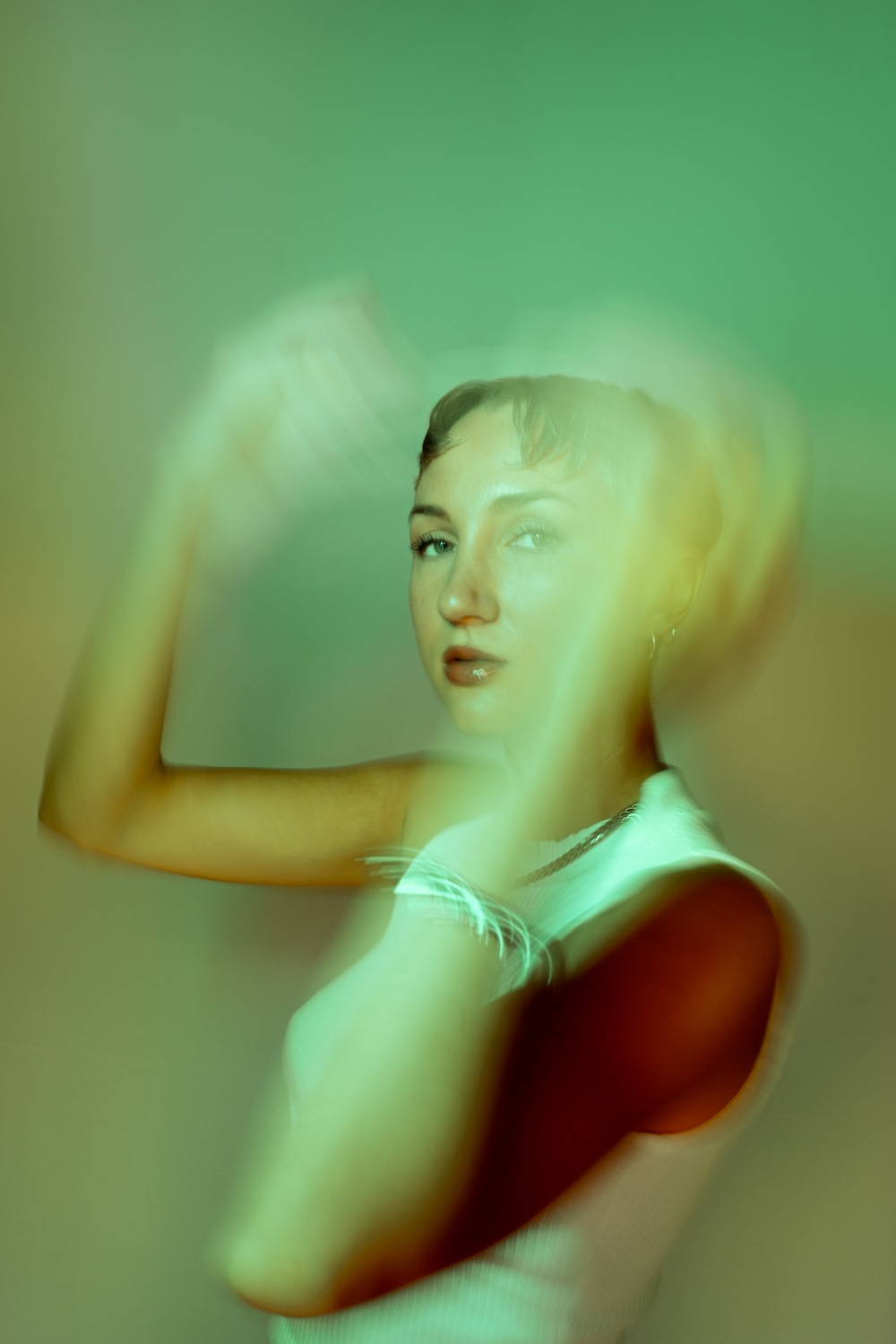 Dalston Superstore is thrilled to announce the debut of Hunni Sound Social this Thursday, a brand new creative networking event with a focus on building community and connection for women, trans and non-binary creatives in music & sound production. Heading up the event is Kiimi, an exciting new artist and producer whose work with the Hunni Sound network centres around queer community building in electronic music. We caught up with Kiimi to chat paving the way for marginalised artists, the power of the dancefloor and visions for the future of Hunni Sound!
Hi Kiimi, we are so excited to be hosting your first Huuni Sound Social at Dalston Superstore! Can you tell us a bit about your journey as a producer and DJ?
I'm so excited too! I'm a relatively new electronic artist and producer. I started releasing music as Kiimi in the summer of last year. Since then I've released 2 mini EPs on HotFlush, including a remix from Jacques Greene, played a show with George Fitzgerald and just last week I supported Elkka at her headline London show.
What inspired you to start Hunni Sound?
Hunni Sound was an idea born out of lockdown. My housemate at the time, Catty Tay, was running a collective for womxn, intersex, non-binary and trans people in digital and 3D design called Digi Gxl, which inspired me to create something similar for music production.
Over the past couple years I've rediscovered my own gender identity and place within the queer community, so when starting Hunni Sound it was imperative to make it as inclusive and accessible as possible – I want to make sure everyone feels represented.
Why is it important to you to provide a space for women and NB folk in music and audio tech?
Less than 2% of music producers are women. I'm not even sure if a public statistic that includes NB / trans producers exists but there is a clear lack of representation. It has taken me a long time to feel confident as a producer; the sound production world can be an intimidating space for women and gender-nonconforming people as it's an industry rife with sexism, sexual harassment and gender discrimination. I want to play an active part in changing the landscape and create a safe and celebratory space for anyone currently navigating the sound production world.

If you could change anything about the London nightlife scene, what would it be?
That great clubs stop closing! RIP The Cause </3
What is your favourite memory on the dancefloor?
Last summer when lockdown restrictions started easing I went to Fabric on a Sunday. I hadn't danced in a proper club or been surrounded by that many people in over a year and Haai was playing some very intense techno in Room One at like 2pm. I was completely sober but I burst into tears of joy at least twice in the first 20 minutes. I was just so overwhelmingly happy to have a stomp again!
What's been the highlight of your music career thus far?
Supporting Elkka at Corsica last week was pretty amazing. It was one of my first proper DJ gigs as Kiimi and the energy in the room was so special.


Which artists have been your biggest inspiration?
James Blake, Burial, Bicep, FKA Twigs and Four Tet are my classics. But also my mate TSHA; she is so talented and is absolutely smashing it at the moment. Seeing her grow as an artist has been a massive inspiration to me.
Who are some of your favourite local female and NB producers making waves at the moment?
TSHA, Effy, Elkka, Haai, Timanti, Octo Octa, Saoirse…..there are actually so many I'm obsessed with I can't even name them all!
What can we expect from the Hunni Sound Social?
A fun and uplifting safe space for people to dance, make connections and enjoy themselves.
What are your visions for the future of Hunni Sound?
Hunni Sound is all about building community so starting with socials is important. Once we've established this tangible base we have plans to expand into club nights, workshops and 'Tech Tasters' – where people from the community can try out sound tech equipment that they might not ordinarily have access to.
Join the Hunni Sound Social this Thursday 17 February at Dalston Superstore!
post-template-default single single-post postid-28503 single-format-standard tribe-no-js loading
Kiimi presents Hunni Sound Social