Kiwi and Nina Nana
31-08-17
By Florian Dovillez
---
Our favourite happy-go-lucky homodisco Homodrop returns to Superstore this Saturday with a special appearance from London based DJ, producer and genre-defying wunderkind Kiwi (Disco Halal, Future Boogie)! Joining him is the queen of the queer scene in Geneva, Nina Nana who is known for DJ sets which branch into the world of drag performance and span disco, italo, boogie and beyond! We caught up with them to get a forecast of what to expect at Homodrop!
Describe in one image your vision of the party.
Kiwi:

 
Nina Nana: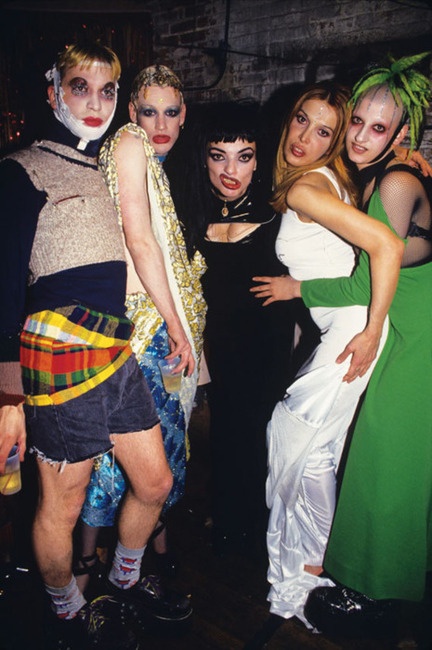 Describe with one track your vision of party.
Kiwi: This one's much harder, because i can't think of a track that really sums up everything a party can be. But this ones been doing the business recently, pitched own of course.


Nina Nana: 
Queen or queer?
Kiwi: Queen

Nina Nana: Queen of queer!
Are they any exciting future projects for you that you can share with us?
Kiwi: So many! Releasing tonnes of music this year, on some of my favourite labels including Life and Death, Disco Halal and Futureboogie, plus this one which is out soon and has a Tuff City Kids remix, and then I'm just finalising plans to launch my own label next year.
Nina Nana: This! 
What can we expect from your DJ set for Homodrop?
Kiwi: A good dose of fun, and the unexpected ;)
Nina Nana: Drag LOOKS! 
---
Catch Kiwi and Nina Nana at Homodrop this Saturday 2 September from 9pm-4am at Dalston Superstore! 
post-template-default single single-post postid-12230 single-format-standard tribe-no-js tribe-bar-is-disabled loading
Kiwi and Nina Nana