Leo Zero
Leo Zero
05-04-13
Tonight sees local legend and actual house hero Leo Zero join us for Banjee Boy Realness. With White Leather Viper Club taking over the top bar for a special weekend slot and their special guest being none other than our very own Mikki Most; it's definitely a night not to be missed!
As one of the original heads behind seminal London clubnights Soulsonic and Faith, having been part of pop acts Chicane and Dab Hands, and even a talented graphic designer in his own right; Leo continues to make music, DJ and remix current-day popstars such as Lana Del Rey and Florence And The Machine. Needless to say, it would be hard to measure his influence and imprint on London's house music scene today. 
Ahead of tonight's party we caught up with Leo Zero himself to find out more about his prestigious past, his current work and any other acid house gossip we could dig up...
What's your favourite remix you've ever done?
The ones that work best are when you love the track to bits in the first place...When I first heard Jack Penate's Tonight's Today I was smitten after about five seconds. So I got onto XL and hassled them like crazy for the parts - there was so much to work with I ended up doing a 10 minute version. Paul Epworth produced the track and it's always amazing getting the chance to remix his productions. You can get that remix for free here...
Where's the weirdest place you've ever DJed?
Ha ha, easy. A concrete tunnel under a dual carriageway in High Wycombe which was turned into an illegal acid house rave for the evening (this was 1988 and people were dancing in petrol stations). There was some very strong acid doing the rounds and a sadistic DJ was turning off the lights and playing train noises down the tunnel… everyone shat themselves. I think I was too wobbly to DJ myself actually.
You're a house hero to many- who are your original house heroes?
Remixer-wise Francois K - the undisputed top boy. His work during the '80s alone trumps everyone else hands down and he's got another 20 years worth of killers on top of that! DJ-wise Tenaglia for all those amazing Miami sessions and legendary visits to London. Production-wise Farley & Heller for their trademark 'bounce'. Radio-wise Jazzy M for his Jacking Zone show which was essential house listening from as early as 1986.
Which of your many defunct projects or aliases do you miss the most?
One that needs resurrecting was (the stupidly named) Onion Display which was me and Phil Mison - I also had Maurice Fulton in the studio jamming with drumsticks on a plasterer's trowel once. I'm on a mission to salvage some of these projects from the old DAT tapes and get them out there…. so nothing is ever defunct.
What's your most treasured memory from the Faith years?
They are ALL totally treasured memories from Faith - magic times. London felt like one big happy family at those parties.
What imprint do you believe it's left on London's dance music scene?
Secretsundaze, Mulletover, and Dalston Superstore are all run by Faith babies - we are just a proud part of a bigger London legacy that stretches back to Boy's Own, and earlier - see the famous Kenny Hawkes house family tree T-shirt for details.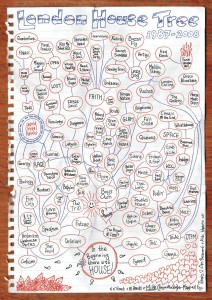 Is there anyone you wish you'd ever booked as a promoter or DJ'ed alongside, that you never got the opportunity to?
I'd love to have seen Ron Hardy spin - from talking to people who were at the Musik Box like Robert Owens, you get a feeling for the special kind of voodoo that was going on in that room - I've seen Sneak tearing places to pieces or Derrick Carter totally 'in the zone' but I know Hardy would have been a different bag altogether.
Remixes aside, is there anything else you're currently working on?
I'm busy working with Terry Farley, X-press 2, and Josh Caffe and doing lots of songs with amazing singers like Shaun J Wright (Hercules & Love Affair) Robert Owens, Victoria Wilson James ( Soul II Soul / Murk).
What motto do you live your life by?
"Life is beautiful and never forget it."
Join Leo Zero in the basement for Banjee Boy Realness tonight Friday 5th April from 9pm - 3am.
post-template-default single single-post postid-4425 single-format-standard tribe-no-js loading
Leo Zero