Lewis G Burton
Lewis G Burton
01-08-17
For the latest edition of Spin Cycle, we invite multidisciplinary artist, drag performer and in-demand DJ and club host, Lewis G Burton to bring his unique brand of performance back to Superstore! His work spans the worlds of fine art and underground queer clubland, fluctuating from the grotesque to the beguiling, from high culture to low culture - but the one common thread in all of his performance is an intriguing study of identity, queerness and the body. Having performed previously at The Institute of Contemporary Art, The Peckham Space and The Mori + Stein Gallery as well as East London queer club spaces, we can't wait to see what he devises for his next appearance at the 'store! We caught up to chat learning and unlearning, collectivity and London's queer scene!
Hi Lewis! We can't wait to have you join us to perform at Spin Cycle! Can you tell us a little bit about yourself for those who aren't familiar with your work? 
Hiya! I can't wait for you to have me inside of you. Well I'm a performance artist, although people know me as a drag queen, superstar DJ, performer and all round club personality - the fat femme fab Lewis G. Burton!
Your work spans across the arenas of fine art and underground club spaces. In which ways do each of these worlds inform your work? 
Underground club spaces are a lot more fun. Having an audience of 1000 people off their tits at a rave in Europe is more exciting as you affect people in so many different ways. I feel like people in gallery spaces try and analyse and pick apart my performances too much rather than enjoying it for what it's meant to be. I feel at home in the underground and it's something that has inspired me and my work since I was 17. Being a part of the scene has inspired my work completely differently to being a voyeur reading through books. I get to have so many great conversations and meet interesting people from all walks of life. With my work I'm just holding up a mirror and reflecting the good and bad parts of society within these spaces. 
Did you study performance art in a formal environment? If so/not, how do you think that has influenced your approach and perspective?
Yes I studied fine art and specialised in performance at university. I had some amazing teachers from all disciplines and they encouraged me and pointed me in the right directions. My two performance tutors (Pil and Galia Kollectiv) had such a wealth of knowledge and really made me want to read more. As a queer person though I feel like I've had to unlearn the majority of things I've been taught growing up and really educate myself on my history. Identifying as LGBTQ+ and being part of a beautiful, diverse community has helped truly influence my approach and perspective.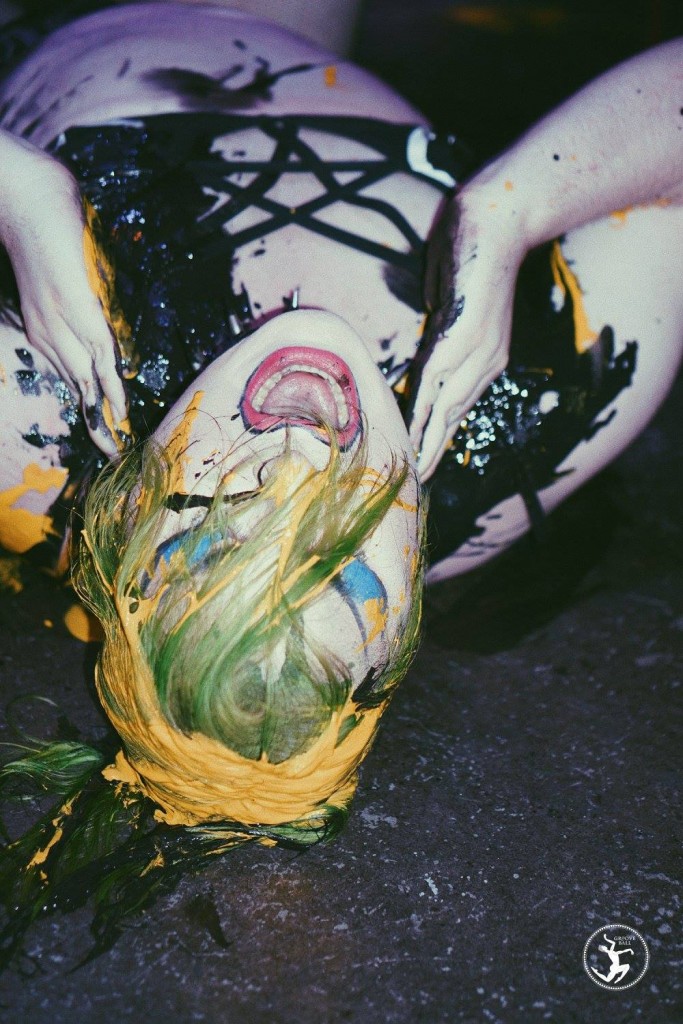 Can you tell us a bit about your process when it comes to developing performances?
It completely depends what I'm working on. For a club performance I might hear a song or get given a theme to work around and construct something around. I'm very aware in a club environment that I have to entertain and my London parents taught me when I was first starting "If in doubt, freak them out!" So there's always a grotesque twist I like to include. When creating performances in more of a fine art sense I get the chance to collaborate and work with some really exciting creative individuals and we take each other's ideas and constantly push each other until we've created something we're happy with. There's always a different angle to look at something or an element you can take further and working with someone really makes that come out.
If you could invite three queer icons, past or present, to dinner, who would you choose and why?
Kate Bornstein because they're amazing and so smart, Grace Jones because she's an absolute goddess and Pete Burns (RIP) because I was always too scared to speak to him when in a club!  
What is the most inspiring thing about London's queer performance art scene?
The people - so many unique, talented and wonderful people from all walks of life. There are so many great conversations and discussions to be had. It's just so diverse in terms of what people create!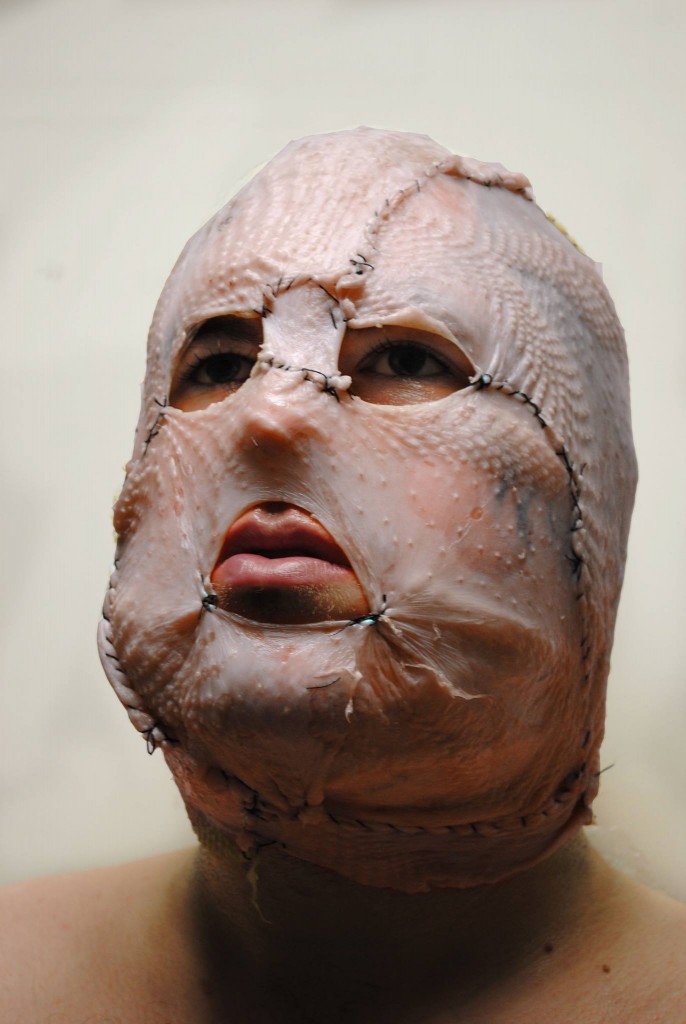 You have performed at some incredible venues, ranging from The Institute of Contemporary Art to Resistance Gallery. What has been your career highlight?
My career highlight will be gracing the floor at Superstore this Friday for Spin Cycle! (Tragic I know!) 
You also DJ at a number of club nights across London. Which track is currently on high rotation in your sets?
Oh god sooooo many bangers! My current faves are Robyn - do it again, Lady Gaga - Aura (Boyfriends kill the runway remix) and Tatu - all the things she said obvs! 
What exciting plans do you have in store for the rest of the year?
I'm working on an EP, I'm collaborating with fashion/art collective Fecal Matter on some projects and I'm shooting a new TV show in September were I get to take two extreme Tory supporters and open them up to the world of performance art and make them realise why voting Labour is so important and what impact voting conservative has on the community. Also I get to put them through hell which is really exciting! As well as the usual DJ, performance and hosting gigs. She's a busy girl! 
Can you give us a cheeky hint about what you have in store for us at Spin Cycle?
I don't want to ruin the surprise but there will be mess - a lot of mess and maybe some snogging with Anna Wall!! 
---
Catch Lewis G Burton at Spin Cycle this Friday 4 August from 9pm-3am at Dalston Superstore!
post-template-default single single-post postid-11891 single-format-standard tribe-no-js tec-no-tickets-on-recurring tribe-theme-dalston-superstore loading
Lewis G Burton