LOFT
LOFT
25-04-18
This Friday sees the first instalment of MEGALAST, our brand new extravaganza from J. Aria + Ni-Ku! Expect extreme bass, acidic explorations and alien club music. Headlining this experimental, abrasive, uncompromising and trip-inducing experience is LOFT (Astral Plane)!
Following their first release in 2016, the queer Mancunian producer has been quickly making waves. With their mixes encompassing rave birthed drum programming, experimental electronics and kylie edits, their style is renowned for its uniqueness.  Having featured in both Crack Magazine and Mixmag, as well as an EP with the label Wisdom Teeth and contributions to the Astral Plane compilation, LOFT is trailblazing the experimental music scene. More recently, LOFT was given the ultimate seal of approval: Björk selected their track Funemployed alongside the most innovative artists in the game, including Arca and Kelela, in her Mixmag cover mix! 
We caught up with the experimental producer to chat about their performative DJ sets, their experience of being visibly queer in the nightlife scene and what we can expect from Friday!
---
Oh hey LOFT, we are SO excited to have you at Dalston Superstore! If our readers aren't acquainted, can you tell us a little bit about you?
Hello hi friends , I am Joeli and I do the LOFT thing. I've been doing it since I was about 14. I make stuff that has the privilege of Wisdom Teeth and Astral Plane Recordings' love, support and distribution networks.

You've been making music since you were 14?! That is quite awhile! Do you have any highlights to your DJ career so far?
Playing in a pub in Lancaster for the drummer of my dad's best friend's new krautrock excursion ; playing at a club in Athens where people don't show up until 2AM at the earliest ; playing in the home HQ safe haven that is The White Hotel on numerous occasions with only the best lineups.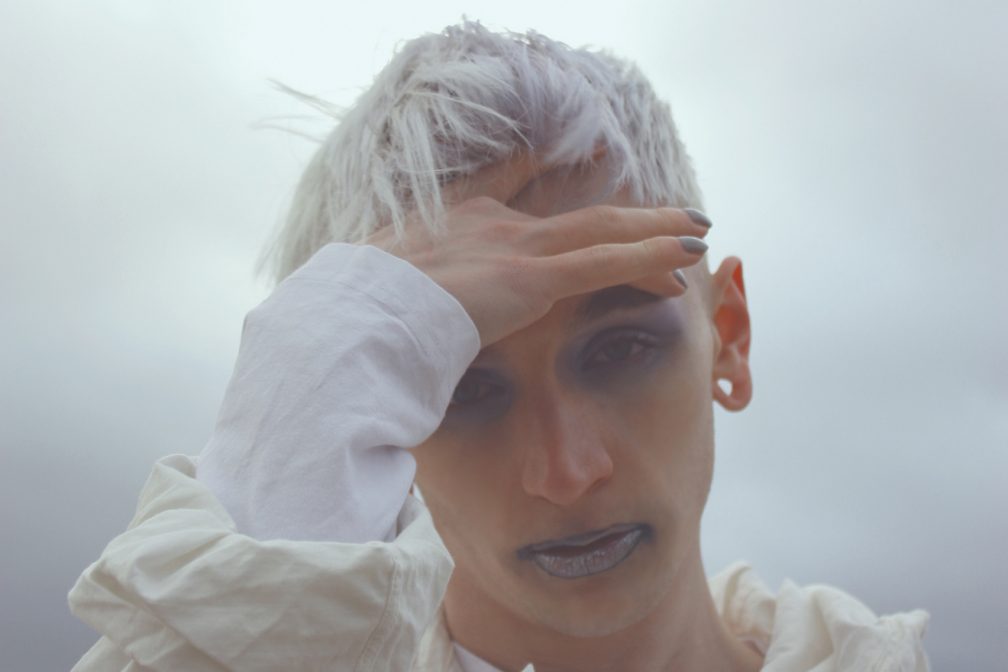 You must have been introduced to some talented DJs, do you take inspiration from anyone?
I'm big into feedback loops , I like listening to Ariana acapella tracks , I'm honoured to be surrounded by people as talented as Anastassia Radtsenko IceBoy Violet, Acre, Forrest Lloyd ,Hesska MICHAELBRAILEY, Szare ; Manchester is fertile atm.

You're known for having a really unique mixing style, how did you develop this and what is your process in choosing tracks and creating new pieces?
When I was 17 I was a vinyl purist , I've done a lot of live " controllerist " live sets . I hope I can offer something more dynamic than either of the above these days . Honestly I'm just scrambling for the next tune that will make any ( or no ) sense against the preceding track . 
There seems to be almost a theatrical element about you at the decks. Did you intend to integrate performance into your sets?
I get drunk and write poems sometimes and occasionally I perform these to an audience . My main aspiration is to make people feel so included that tears roll from their little eyes . 
Queer Femme producers are at the forefront of the Manchester electronic music scene at the moment, with Castles in the Sky seeming to be paving the way. Have you found solidarity and support through other queers at the top of the game?
Yes absolutely, I would argue that queerness requires no explicity and as such most of the people that have chosen to work with me over the last couple years are at least " queer sympathisers " . Love and support is strongest feeling I get from everyone I work with. 
How have you experienced being visibly queer in the nightlife//club scene?
Y'no what ? it's been alright , sure I experience some weird stereotyping and code switching ( I always find it funny when someone's like " Oh honneeeeyyyy " and I'm ale drunk and respond in a fairly deep northern vernacular ) but within my surrounding club culture I feel pretty safe . The bad shit happens outside of that .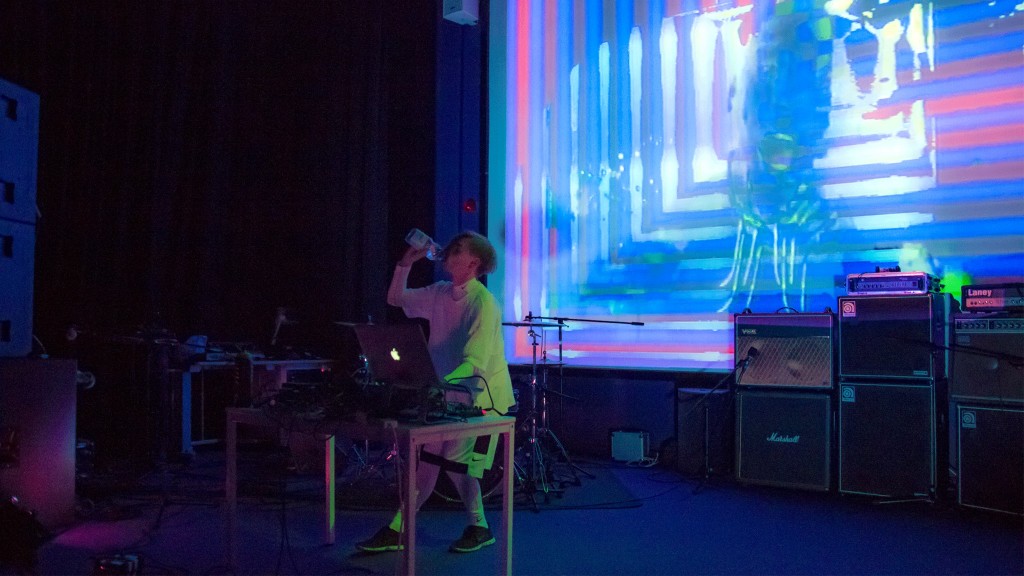 From your experience playing around the UK and abroad, how do you think queer nightlife can be improved?
More queer spaces in cities outside London . Manchester has a huge gay scene but , as I'm sure we all know , queer =/= gay . BOYGIRL we building it .

So, what would your queer-utopia look like? 
Cop out answer : I couldn't possibly comprehend . I'd make a comment about it requiring the pursuit of each individual's ideals but that sounds a bit Randian now doesn't it ?!

Finally, what can we expect from your premier DJ set at DSS?
Fun , tears , hugging each other , maybe a couple minutes white noise .Honestly I'm so honoured to have been invited.
---
Catch LOFT at MegaLast: LOFT, KRY, NI-KU, ELLES + J.ARIA this Friday at Dalston Superstore 9pm-3am!
post-template-default single single-post postid-14816 single-format-standard tribe-no-js loading
LOFT