Meet Princess Julia
Meet Princess Julia
25-09-14
By Martyn Fitzgerald 
London legend Princess Julia joins us this Saturday night for homosocial, Bender. From being part of the famed Blitz kids, to resident DJ at Kinky Gerlinky, Julia has gone from being at the centre of London's underground scenes, to a leading fashion and gay icon in her own right. Ahead of the party she took Bender's very own Martyn Fitzgerald through her personal dancefloor history...
So who christened you Princess Julia?
Oh that old chestnut!  Well, I used to do the door at the Wag club back in… er, 1981, the manager Alan called me 'Princess' every evening I arrived to work. I imagine he called all the girls Princess in reality though!  That's where the idea came from but I didn't call myself Princess Julia in the early 80s, that happened when I started DJing at the Daisy Chain at the Fridge in Brixton in 1986 which was run by Trindy Aurora (Jimmy Fox).  Jeffrey Hinton and Mark Lawrence, were the resident dj's and I used to do the warm up. One week for fun we thought we'd give ourselves 'proper' DJ names as we noticed all the 'crucial' DJs had tag names.  So we renamed ourselves... Jeffrey Mmmmm (Taste Of Sugar), Mark 'Fancy Pants' Lawrence and I became Miss Princess Julia and it just kinda stuck drooping the 'Miss' bit though!  It started as a piss take really.  Daisy Chain was amazing by the way, we even had Eartha Kitt on there, Marc Almond, early days Take That along with go go boys, light shows and it happened every Tuesday!
So when did your clubbing career begin?
Which era would you like to start... mid-seventies?  I'd go to gay clubs like Bang on a Monday night at the Sundown, 157 Charing Cross Road, which had a light up dance floor. The legendary Tallulah DJ'd there, total disco on a Monday night... we always called it  hairdressing night, but I think that's because I was a hairdresser at the time! Other clubs were Legends, Embassy Club (where Sylvester shot the Mighty Real video) on a Sunday night.  In '78 Club For Heroes started at Billy's, it was the beginning of the New Romantic era, it soon moved to the Blitz and later we became known as the Blitz Kids. 
[caption id="attachment_7624" align="alignnone" width="576"]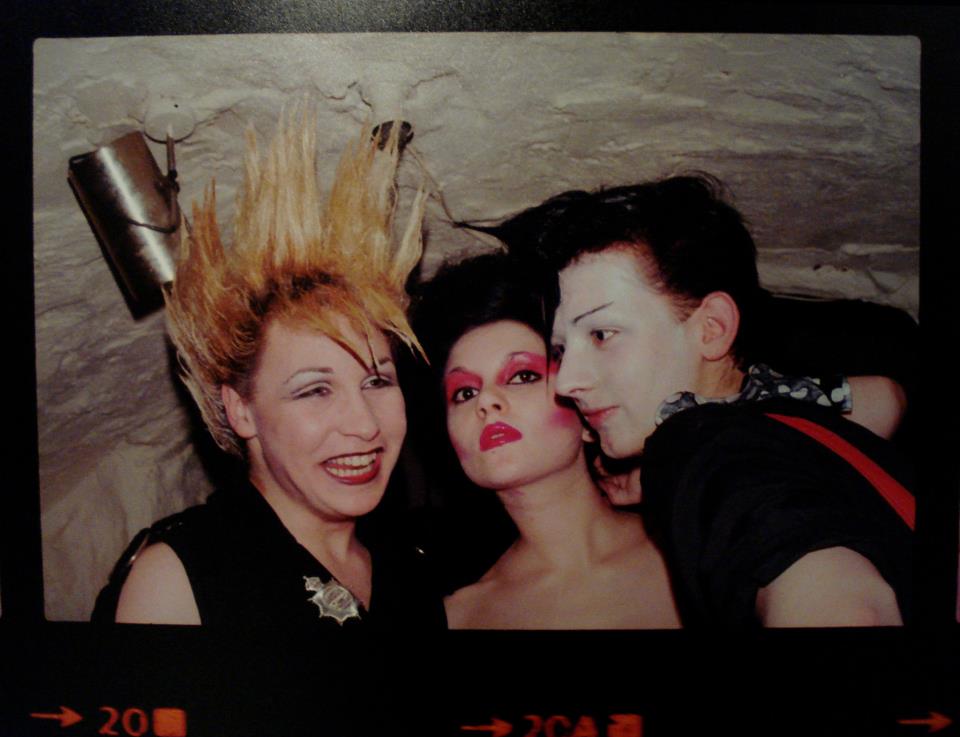 By Nicola Tyson (1978)[/caption]
But in my earlier days of clubbing I'd go to punk clubs and gigs and then of course gay discos such as the Sombrero situated on Kensington High Street, Louise's, and bars and clubs in Earls Court such as Boltons, even the Coleherne... even though it was 'men only' leather man pub. In the early '80s and after the Blitz finished I did the door as a cashier lady of the newly opened Wag club that was run by Chris Sullivan and opened in 1981.  It was integral for bringing through new music of the time. There were break dancing competitions and performers, as well as legendary DJ's who still DJ today such as Fat Tony! I remember Sade doing an early gig down there and of course house band Blue Rondo A La Turk. It was very community based in a way. I started playing at fashion designer Steven Linard's club Total Fashion Victims in 1982. The  Wag was seminal and I regularly worked at the rare groove night Black Market that René and Barrie K Sharpe ran. René also owned the record shop by the same name whilst being a hairdresser for Bananarama. As a testament to the Wag it lasted for over twenty years and was one of the gateways to the clubbing scene we have today.  
And what kind of music were you playing when you first DJ'd?
A mixture of hi-NRG, disco and the 'house' that was just beginning to come through. This was at the Daisy Chain at The Fridge in Brixton with  Mark Lawrence and Jeffrey Hinton were very inventive and used to pre-mix cassette tapes overdubbed with sound effects. Technology was limited in those days; we only played from vinyl, so the idea of having these custom made cassette tapes spliced together was totally cutting edge.  
But the DJing really took off for you?
Yeah, it did. I didn't really do it officially until '86. There was an idea of the 'bedroom DJ'.  Back then there were no laws around sampling so everyone was making their own records. I used to go to Black Market and Groove Records and of course the Trax record shop owned by affectionately named Tricky Dicky in Soho to get hold of the US and European imports that were coming in from Strictly Rhythm, Trax and our own home grown labels. To me they were disco with a twist and because they were so lo-fi, they a had real DIY element, some were pressed on recycled plastic and were so cranky that really added to their charm. There was this idea of making your own records where you get a dubplate pressed and go DJ with it a few times before they became worn out. We could produce our own music which was totally new, we all became vinyl train spotters. Jeffrey (Hinton) had a little four track (I lived with him and Stephen Jones the milliner at this time) and he'd record everything on cassette tapes and splice up the tapes and sellotape them back together. The 'Summer of Love' arrived around this time. Newcomers to the London club scene were good at branding themselves and they started to book me for their parties both in London and across the UK which weren't strictly gay although there was some cross over.  Because of the nature of 'house' and its roots in the US, clubs like Shelter, The Paradise Garage, the Sound Factory,  DJ's like Larry Levan, Masters At Work and Frankie Knuckles... to the guys on the straight scene over here these people were gods and rightly so.  The straight scene here really looked to the gay scene over in the USA for inspiration. Somehow my DJ career took off, much to my amusement, and I was a regular at Ministry of Sound playing with many of the legendary DJ's of the day.  
So how did 'house' arrive over here? Was it this explosion of a new sound?
No not really. I remember in '86 me and Kate Garner going to Fred's in Soho, a tiny basement space, it was a midweek night and we arrived to Frankie Knuckles playing! We both said, "This is the next big thing."  I mean, 'house' was akin to disco and used many samples from disco, Knuckles' style was more soulful with a vocal gospel slant than the more brutal house sounds that were also being produced then.  To me 'house' was another form of disco just put together in a more progressive fashion with the technology that was becoming available.  It was easier to mix as well being produced digitally rather than early disco which was often produced in real time.  House music gradually came through, no one who booked me would say they wanted house specifically.  I'd play a mixture of disco, house and hi-NRG in those days.  
[caption id="attachment_7625" align="alignnone" width="562"]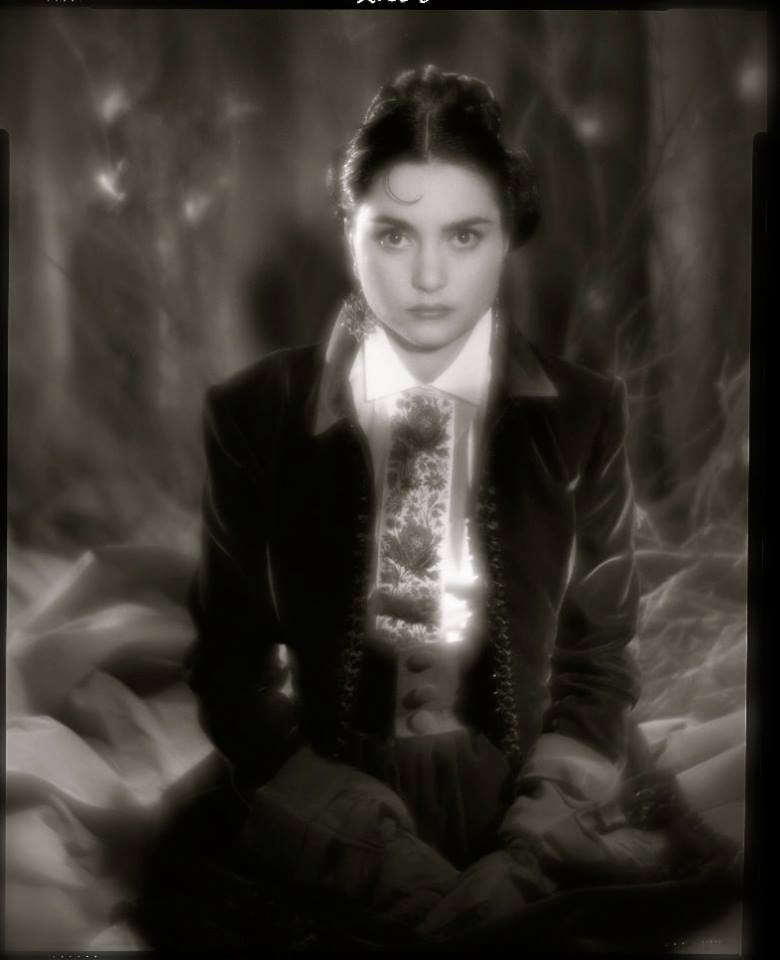 By Mike Owen (1987)[/caption]
So… Kinky Gerlinky.  You were a resident.  How did that come about and what was it like?
Oh right, so basically I was doing Daisy Chain and also I was resident DJ at Patrick Lilley's Queer Nation with Luke Howard, we were the original DJ's there at the Gardening Club. We did it on a Sunday night. We wanted to hone in on the more soulful and vocal side of house. We'd have guest PA's: Barbara Tucker, Kym Mazelle, Ultra Nate, Candy J… this was the Ministry of Sound days so they'd have these names on the Saturday and they'd come to us on the Sunday. On bank holiday Sundays we'd have Norman Jay down and there was a door to the Hard Rock Café next door and we'd take that over too. Anyway, back to Kinky Gerlinky, around this time I worked in a shop called World with Martin Confusion and Roy Brown. We used to sell the Spectrum and Shoom merchandise and the owners Michael and Gerlinde Costiff, who were good friends with New York club promoter Susanne Bartsch, decided to do their own night.  I think Bartsch's influence was that it would be a 'ball' rather than a club night and they started Kinky Gerlinky at Legends. I was the resident with Martin Confusion and Rachel Auburn who used to also sell her clothes in the shop. It was a big success and we soon moved to the old Empire Leicester Square – which was HUGE. It was amazing. It was really cavernous but it had a rotating stage and a catwalk which was great for the ball angle.  It really inspired people to do drag, the least likely people would rock up in drag… looking back maybe it wasn't so unlikely.  
[caption id="attachment_7626" align="alignnone" width="522"]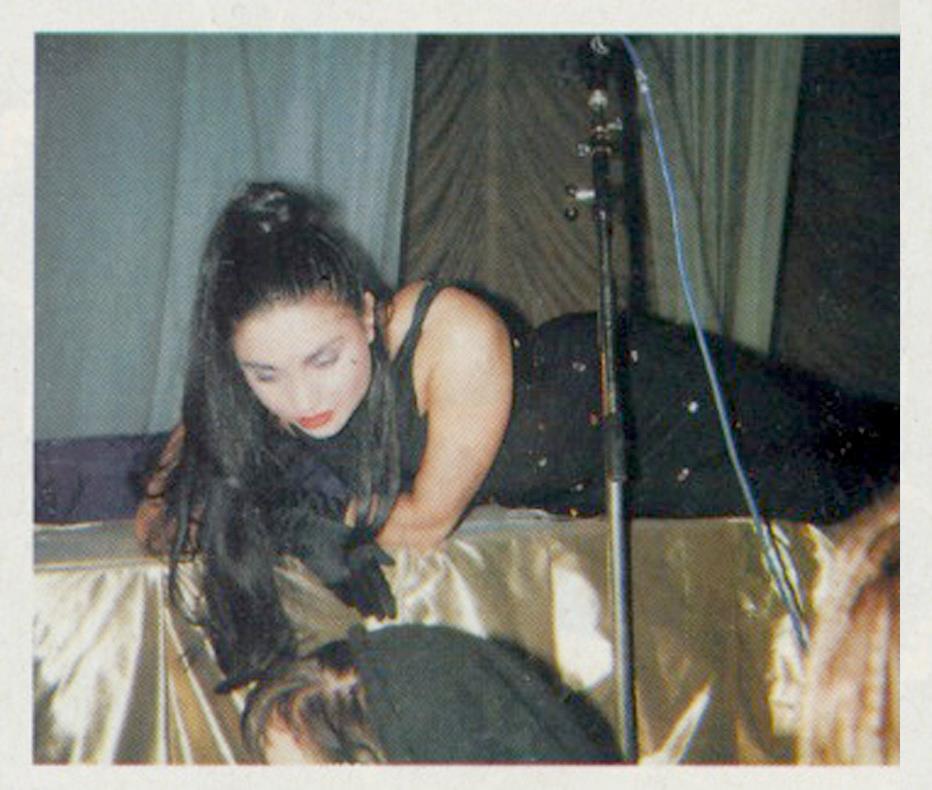 At Kinky Gerlinky (1992)[/caption]
And do you think this was a revival of the dressing up in the early 80's?  Was it a bit more dress down in the early house period?
Well there's a timeline here for dressing up in London nightclubs. I would say it started with Punk, to Blitz and the New Romantic look, Cha Cha's and things that went on in Heaven and the Soundshaft  and onto Taboo. But the early 'house' scene over here as I said, was quite straight which we always thought funny given where it had come from... NYC's gay discos! I mean there was Shoom, which was more inclusive and we integrated there, the whole dressing up thing at this time was also tied in with the Euro disco thing, you know, being on holiday in Ibiza. And then of course there was a great clubbing conversation with New York and clubs such as Danceteria and Area. A lot of people imagine the rave scene to be really dressed down but it wasn't. You know, it was a very thought out look, if you look at The Face and i-D from there people planned their outfits. DM's with the toe cut out, 'hard times' and rockabilly looks, the street style you found at Phillip Salon's night the Mud Club which started in the early '80s and carried on through the decade where everyone was dressed in their own individual style.
The rave scene in a sense brought in a casual but thought out approach to dressing. I did have a bit of a dressed down moment… briefly, my idea of dressing down was wearing trainers! But never for Kinky Gerlinky. The whole designer thing came in then too: tags and logo's became a look of their own. When I worked in World in the late '80s we'd stock MCM rip-off track suits and bum bags, the massive gold jewellery and stuff from NYC's 14th Street mixed with original Keith Haring, Kenny Scharf, and London club t-shirts such as Schoom and Spectrum as well as our own brand World t-shirts. Neneh Cherry often borrowed stuff for her videos styled by Judy Blame mixing it all up with his own jewellry created from 'ready mades'. It was all dress up, it was also Thatcher's Britain so some people had a bit of money, and if they didn't they could still customize their outfits. 
[caption id="attachment_7628" align="alignnone" width="462"]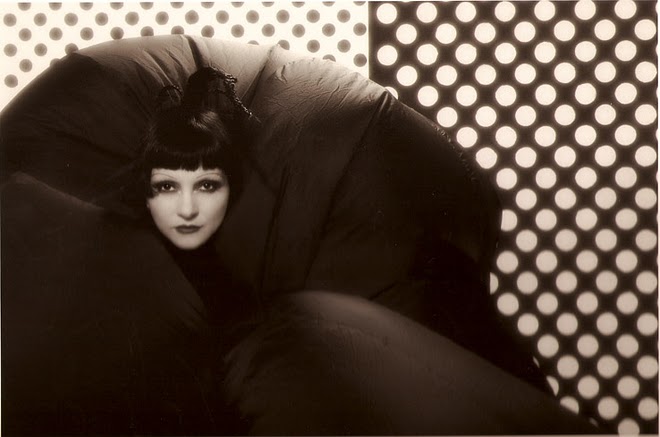 By William Baker (early 00s)[/caption]
London doesn't really have those big nights with big personalities any more.
I disagree with you there, big clubs and events are hard, a lot of hard work to put on, but they do happen.  Even if you do one every now and again, it's hard. And as for personalities, well look around you, everyone you know is a personality, especially in our world. The '90s was the era of the 'superclub', and I actually think there is more diversity now. Possibly because we're better informed through social media and knowing what's going on. Also the spaces have changed, they're more multifunctional now. Places have to be ever more inventive. Look at the Bethnal Green Working Men's Club, it's brilliant. We've got very used to going to places where there's a lot of colour: people dressing up, showing off, having a good time and that's really infectious and inspiring. Look at Sink The Pink. Look at Dalston Superstore, itself which is really a landmark for clubbing, with a bar upstairs that is also a restaurant, a disco downstairs, an art gallery and in a lo-fi sort of way, a performance space with people getting up on the bar and do PA's which is charming. The George & Dragon, which even though is fundamentally a pub has different DJ's every night of the week, let us not forget Radio Egypt which started at the George & Dragon on a Sunday night with Jonny Woo and Jonjo Jury DJing, which really set a precedent for the reemergence of the East End gay scene as we know it, and that was ten years ago. Things are really flourishing with new places opening and creating further outlets for self expression.
You still go out a lot…
Well, I have this thing of not wanting to miss out although I can't go everywhere, thankfully I keep tabs on things through social media. Having said that there's nothing like experiencing nightclubbing in the real world. There's also that thing of not knowing where the night's going to end, who I'm going to meet; it's an adventure. One thing I love about clubbing is that you get people from all walks of life and I think that's even more important now: bringing different people together.
[caption id="attachment_7627" align="alignnone" width="468"]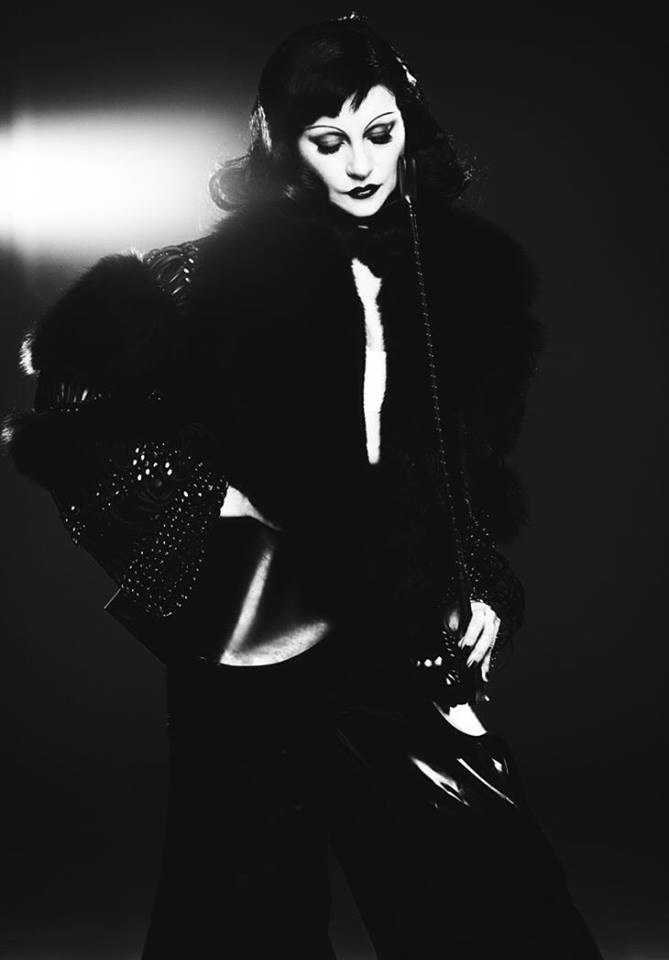 By Louie Banks (2014)[/caption]
Who have you met who you're really loved (or hated!).  Who's inspired you?
Ooh, well there's a checklist of people who have inspired in regards to the way we club. Phillip Salon who encouraged people to explore their own creativity and give them a bit of confidence to do that. Leigh Bowery obviously, who arrived in London in the early '80s quickly became instated in both club land and the music and art scenes. When he died he was really on the precipice of doing so much more amazing explorations.  Thankfully we do have his legacy. Then there the people behind clubs I find inspiring, people like Wayne Shires who pulls things together and organises the most amazing events, I'm very inspired by his passion for clubbing. He's been running clubs since the late '80s and has been so prolific, I used to DJ at many of his club nights including SEX at the Cafe de Paris, Monster at Substation, through to the present day at East Bloc. He makes things happen and I think that's a great talent. Dan Beaumont,  I remember talking to him at that bar he had in Islington (the Warwick) when I used to drop off a fanzine I used to make, he was very passionate about what he wanted the space to be. That was the precursor to Superstore I guess. Then there's a whole new generation of DJ's and club promoters, including yourself Martyn, who are continually pushing and exploring club life to its full potential. 
Join Princess Julia this Saturday 27th October for Bender from 9pm - 4am at Dalston Superstore.
post-template-default single single-post postid-7623 single-format-standard tribe-no-js loading
Meet Princess Julia