My Queer Asylum Story
My Queer Asylum Story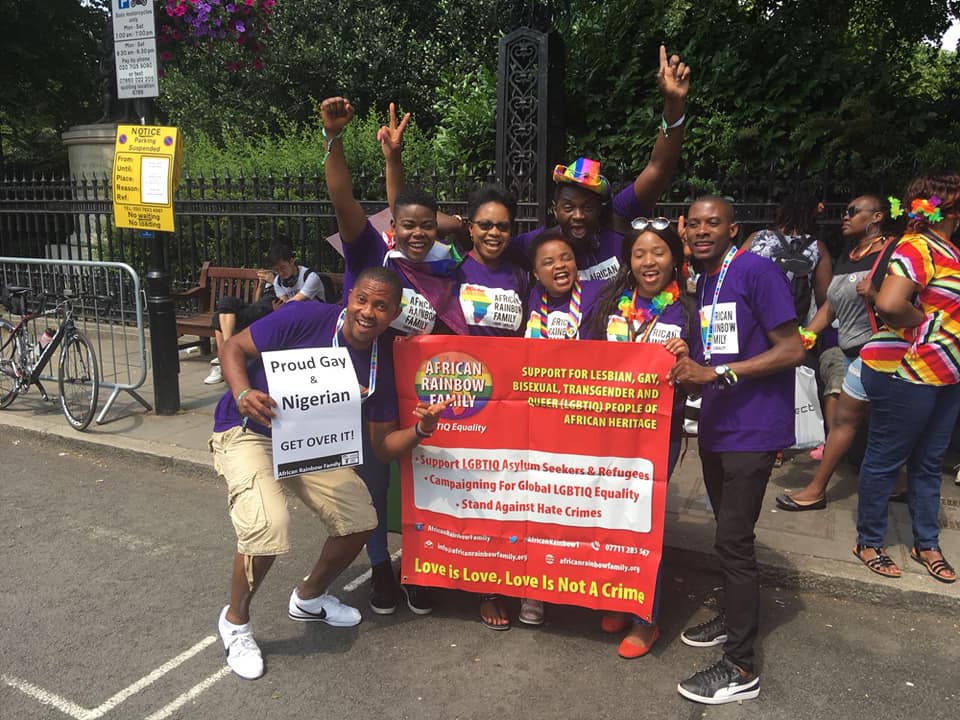 "Being a queer woman in the asylum process and isolated during a pandemic is enough to drive you crazy, because if there are no spaces with people whose experiences you can relate to, you feel like you are all alone."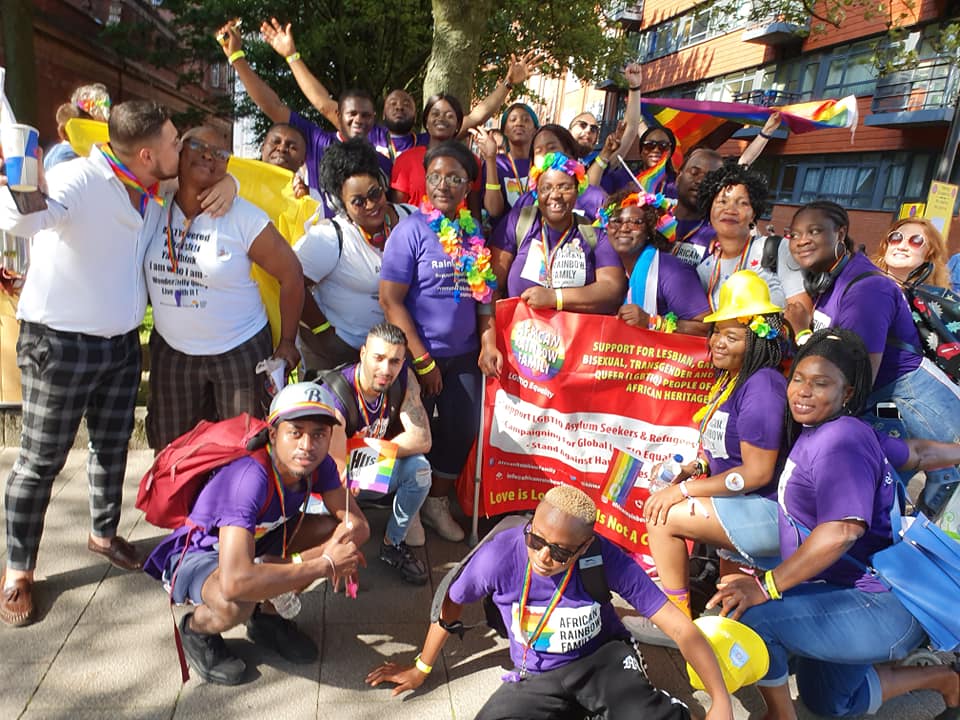 05-03-21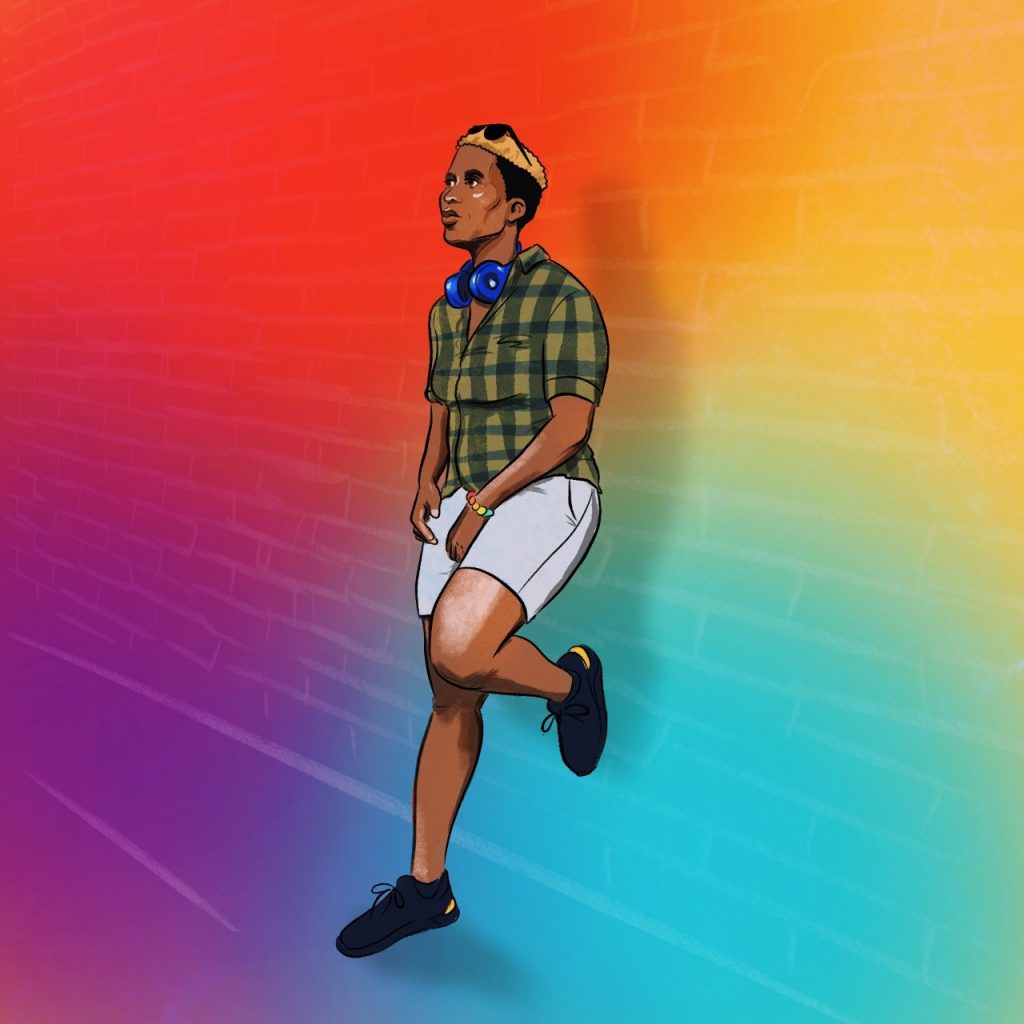 Vanessa Nwosu
I had my substantive interview for asylum on 29 December 2020, which lasted for two hours. When you get into the asylum process you get two interviews. The first is the screening interview and the next is the substantive interview. Honestly, I cannot say which is scarier, but the screening was hectic for me. At the screening interview there were lots of people sitting in a hall waiting to be called to the room. I was shit-scared, I wanted to bury myself right there, but I had to do this.
I had waited months to get the substantive interview. It is when I get to tell my personal journey in full and then they decide to let me stay or take me back to a country that hates and criminalises me for who I am.
On the day of the interview I woke at exactly 7am, I was to have my interview at 8:15am. I took a warm bath, obviously too nervous to eat anything, but I had a cup of coffee. I honestly felt like I was acting out a dream because although I had waited for this, it felt so unreal.
I got into the interview room and in there was this pretty lady who seemed friendly and welcoming. There was a thin pane of glass between me and the interviewer so I had to really speak up or she would not hear me clearly. The experience was like the biblical description of the judgement day where you sit and tell your whole life story and hope to get in. I was seated on this rocky black chair and speaking while she kept typing. The questions brought back memories, memories of things I had wanted to forget. But I had already made up my mind to not cry as it would mean I would not say enough to plead my case.
I got questions like, "What do you think about religion and homosexuality?", and "When did you realise you were into women?" Although she cut me off at intervals in order to type my replies which were also being recorded, I tried my possible best to mention everything I could.
After the interview: the wait. Every time there was a postman or a knock, I wondered, "Is that a letter from the Home Office?"  I felt more anxious than ever waiting on the decision. I stayed up most nights wondering what it would be and how difficult and unsafe my life would be if I get sent back home. Wondering what the decision is, well it was like waiting on a job interview, waiting for their response to my sexuality journey and why I am here in the UK. Is it going to be a positive response or are they going to say, "We do not believe you, go home."?
It's more sleepless nights, scary dreams and mood swings every single day. My safe space is with the African Rainbow Family and Black Queer Women UK, a group on Instagram that a beautiful woman and friend I met on Bumble created. The African Rainbow Family is a charity organisation that supports every queer, trans or gay person of colour seeking asylum. When I first got into the asylum process, I felt so alone and almost gave up, but I did research on LGBT organisations and found African Rainbow Family!
Being a queer woman in the asylum process and isolated during a pandemic is enough to drive you crazy, because if there are no spaces with people whose experiences you can relate to, you feel like you are all alone and most times you just want to give up. It is like having the world on your shoulder when you are queer, African and in the asylum process. Most people read stories about the process but do not know what it's really like. I describe the process as a prison yard set in our daily environment, the only difference is that you do not see people in the same situation as yourself.
There is restriction on the places you can go to and how long you can stay there. People get to visit you but cannot stay over. The things that you can buy are restricted too. It is like going to get stuff from the prison commissary.
You are not allowed to buy or pay for drinks in the club as it is considered non-essential. Even if you can, approximately £39 weekly subsistence is not enough to get social, and by that I mean going to a gay bar with your friends and getting your own drinks and also getting a round for your friends too. It's not possible unless you have kind friends. Most of the things that you do are controlled, from the places you visit to what you buy with the money given to you. You are just a case under study and supervision with frequent visits from inspectors and house managers.
Being queer and seeking asylum or seeking protection means trying to explain who you are and why you do not feel safe, and at the same time receiving backlash from African parents and relatives. As an African, being queer is already seen as rebellion and an abomination. Most times we all have that fear of going against tradition but in my case I did, and it brought me to this point.
At the beginning of the first lockdown, I was staying with an aunt of mine who I assumed was supportive of my sexual orientation, but I guess you never know people really til you stay with them in a locked space for months. I came to the UK on 23 January 2019. I was living with my aunt from the day I got here. At first, she did not have a glimpse of my sexuality til rumours on social media got out and everyone was pushing for me to get married to a man. I came out to my aunt and she was supportive and calm about it at first and even encouraged me to put in my application for the asylum.
We started off more like friends, my aunt was rarely in the house because she is an essential worker, and I was mostly with her kids or volunteering in after school clubs. When she had to stay home as she is vulnerable to Covid, I saw a different side to her. It was like a whirlwind blew into the house and changed things. There were whispers going around about the LGBTQ+ community being the main cause of the pandemic and how God was trying to punish the world. I remember going to get a haircut in an African barber shop and this guy kept ranting about how it is the fact that queer people are being protected that everything bad is happening and how this can never happen in an African country. I felt so uncomfortable I could not wait to get out.
It got worse when my aunt started having symptoms of the virus, it seemed like the whispers got to her and she started acting out. The whispers were from her friends and my family back home. She became so agitated and irritable towards me. It like anything and everything I did was wrong.
I grew very sad and depressed and at that time I could not visit friends or go for monthly meetings at the African Rainbow Family. It got to a point that I could not watch a movie with my aunt and her kids especially if it had queer people in it. The remarks that were made were enough to make me hate myself. We became bitter at each other and I became so depressed that I had to request for accommodation from the Home Office.
I moved to Cardiff around July of 2020 when I moved out of my aunts' place, to the National Asylum Support Service (NASS) accommodation given to me. It felt strange and the eyes on me did not seem welcoming. I think it is important to note that you are not given the chance to choose where you want to live so it means you can be placed with people that do not share the same views as yourself.
I remember day one in the house of strangers. There was no network reception when I sat in my room, and sitting by the staircase was an unfriendly face, also a person seeking asylum, who seemed to be in charge around from the way she spoke to me. Like I said, the asylum process is more like a prison yard. You have people who have spent more years than you in the system trying to oppress you or to let you know they know it all better than you. It was a shared accommodation of six people who were also in the asylum process. We shared the kitchen, bathroom and toilet. When they looked at me it was more like they were trying to guess who I was, and what my claim was from the start, but I was determined to stay away from them.
My go-to was my monthly Zoom meeting and weekly mental health sessions with the African Rainbow Family. When I was not having Zoom meetings, I was watching a movie or listening to music, writing or disturbing my friends with memes and texts. I started writing about my experiences in the house, I called it the House of Doom.
Cardiff is a beautiful place, but it can get lonely especially if you are on lockdown and you cannot visit a friend. I got on different apps trying to meet people and make more queer friends, but everyone is bored, and we are just on there to chat and move on. So it is more like we swipe right, we match, talk for a day and move on to other people. Most times you do not get to exchange numbers just because we are on a lockdown and it's likely we will never meet in person.
The lockdown is more like everyone has Covid and we are all self-isolating and it can get messy for queer people and others too. I miss going to the gay clubs in Soho and in Hackney, I miss dancing and meeting new faces, though there are events online, it does not compare to the face-to-face experience. When this is all over, I want to visit my friends for a day and have the best fun I can just because I miss them. The Covid experience has brought out my passion in providing care as a support worker or a nurse in the future.
I miss everything queer and beautiful and I cannot wait to get that feeling back and, I hope that anyone reading this relates to this on some level. This is me, my queerness, my asylum process and my lockdown experience.
Donate to help The African Rainbow Family create a world without prejudice.
Image credit: Mark Glasgow Illustration
post-template-default single single-post postid-26898 single-format-standard tribe-no-js loading
My Queer Asylum Story