Nathan Gregory Wilkins
Nathan Gregory Wilkins
07-03-13
Saturday sees our good friends Nathan Gregory Wilkins and Trevor Jackson return to our sister venue Dance Tunnel for round three of FLEX. With a night of "anything-goes dancefloor-abandon" looming large, we caught up with Nathan ahead of the party to quiz him on a subject dear to his heart... Doctor Who...
Who's the best dressed Doctor Who villan?
The Master (as played by Roger Delgado). Or Count Scarlioni aka Scaroth of Jagaroth. Hard to choose!!!
What three records would you take into the Tardis to the end of time?
Richard Wanfried - Time Actor
Michael Moorcock's Deep Fix - Time Centre
Michael Nyman - Time Lapse
If you could pick anyone, ever, to be your assistant, who would it be?
I'd have two assistants, Delphine Seyrig and Andrea Rau (as the Countess and Ilona from Daughters Of Darkness).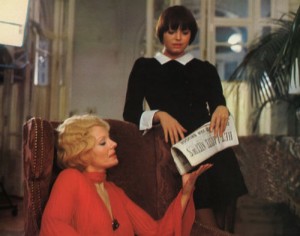 If you had control over a Dalek who would you exterminate and why?
To quote Michael Jackson, as I often do, "I'm a lover not a fighter".
What one song would soundtrack your regeneration and why?
Soft Cell - Say Hello, Wave Goodbye. I'd re-edit it though, so it was "Wave Goodbye, Say Hello". I can't think of anything more fitting.
Most of the Doctors have had an outfit quirk- what's yours? 
Silk scarves (Drakes are a favorite) and jazzy socks (Comme Des Garcons excel in this area).
What's your favourite obscure Doctor Who factoid?
Throughout Dr Who, and in many of the books about the show, there is a discontinuity about what TARDIS stands for, some people say it is Time and Relative Dimensions in Space, whereas Susan Forman, in the first episode, An Unearthly Child, says it stands for Time and Relative Dimension In Space (no s at the end of Dimension). Absolutely fascinating.
If Trevor Jackson was a character from Doctor Who, who would he be and why? 
Trevor would make an excellent Movellan, as I think he'd look great in one of their Hot Gossip style disco wigs.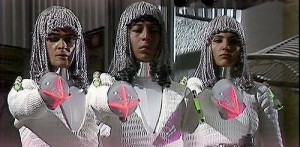 Have you (or anyone in existence) ever managed to credibly pull off playing out the Doctor Who theme tune? 
Myself and Giles Deacon once played Doctorin' The Tardis by The Timelords / KLF whist DJ'ing together in Cologne (at Popkomm 1998), does that count? We thought is was great, the locals weren't very impressed though. I guess we were ahead of our time… see what I did there?
Catch Nathan Gregory Wilkins at our sister venue Dance Tunnel with Trevor Jackson for Flex this Saturday 9th March from 10pm - 3am.
post-template-default single single-post postid-4084 single-format-standard tribe-no-js loading
Nathan Gregory Wilkins