Sci-Fi Is A Drag!
Sci-Fi Is A Drag!
11-07-14
By: Dr Sharon Husbands
This Friday at FLHOSTON PARADISE we'll be celebrating the whacky, weird and other-wordly!  The party name itself references a film that makes the list below, The Fifth Element!
One of the best things about Science Fiction is the way some of its best artists play with gender, usually through makeup and costume. And what do us tranny-whores (careful, you can't say those words out-loud or the gender and sex police cum on you) love more than playing with gender? Below is a (highly subjective and not-at-all exhaustive) list of some great gender bending moments in science fiction film and television that might inspire your look:
10. The Junk Lady, Labyrinth
Ok, both 10 and 9 actually fall in the genre of fantasy, but now one cares about genre anymore, do they?
The Junk Lady was just fucking awesome. She wanted Sarah to become a hunched old hag: so did we. Anyone who wouldn't wanna funk with Bowie's package in a muppet filled labyrinth needed something terrible to happen to her. The look requires some architecture experience and great balance. 
Runner Up: Mommy Fortuna from The Last Unicorn, bitch used horns to achieve a new level of fierce! Again, this is F-to-F drag at its best. 
9. Orlando, Orlando
Tilda Swinton plays Orlando, ordered to stay young forever and doing so across sexes and sexualities. So many looks to choose from and really, this one is about the costume change – show up in princess garb and knock 'em dead as a dandy on your way out.
8. Jadzia Dax, Star Trek: Deep Space Nine
In keeping with the long-life sex-change theme, we call upon a simple Trekky-fetish look that will win over the nerdy gaymers out there: JADZIA! A host for a parasitic worm-alien that inhabits bodies over its lifetime. Dax's past friends can't ever seem to get their gender pronoun right. It's like a weekend in Berlin, really.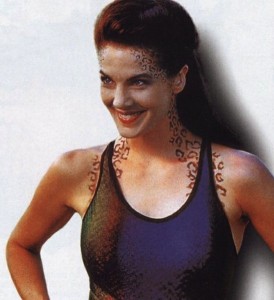 Also: LESBIAN KISSING:
7. Curtis, Misfits
Another TV related top tenner and another simple look, for lazy queens like me, there's Curtis. Curtis starts out as the object of the affection of a girl who's super power is to make men horny (really? That's not a power that just RAPEY). He then switches his time travel powers to sex swapping powes, getting stuck in his female form for quite some time and experiencing pleasure in ways HE never imagined.  Simple orange jumpsuit and a wig to take on and off will do. 
6.  Thomas Jerome Newton, The Man Who Fell To Earth
Ok, so I had Tilda, so I had to have Bowie. Also, Mary Lou, HELLO. Do her looks! Amaze. But yeah this is like an important alien moment with some boy glamour thrown in. Useful, important, and already worn by so many. 
5.  Cinna, The Hunger Games
As with Curtis above, this is an easy one, but super effective and good for the fashion student who fancies themselves a "club kid" (which is anachronistic and highly questionable, but let's not get into disco politics, shall we?). This film is like a MAC Superstore, so pick and choose, but I love a simple pandrogyny look.  Oh and yeah, it's probably not science fiction, but remember my point about about genre? ALSO some fan made these which makes me really happy (cause they have so much time and Photoshop).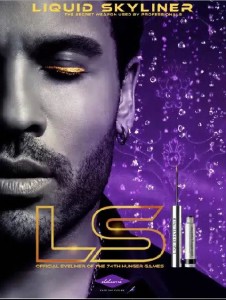 4. Dren, Splice
Dren is a humanoid figure formed by the copulation of Fred and Ginger, two multi-animal hybrids. Dren is a fierce timely look and great for baldies. Also, her "mom" changes from Ginger to Ginge later in the film, cause animals can do that. Humans can too, but the NHS has a waiting list.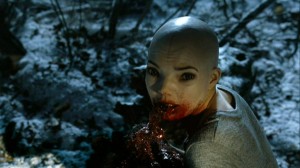 3. Plavalaguna, The Fifth Element
There a plenty of hot looks in this film, try em on. But for the drag queen, this DIVA takes the cake cause she got TALENT to back up her HOT LOOK. It's not just about being pretty in a dress, it's also about wowing the crowd. 
2. Barbarella, Barbarella
Everyone I asked said this first, I was reticent cause she's cis-gendered and I did that a bit at the start of the list BUT. Maje looks. Hot realness. Do it. Also, clearly John Sizzle's main source of inspiration.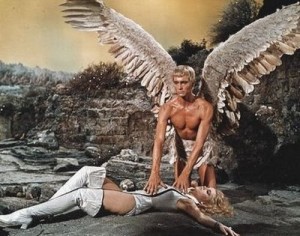 1. Frank N. Furter, The Rocky Horror Picture Show
The alien transsexual that started us all off on our path to bisexual party play. She wins. 
Below is a horrid video of a tv of "Rose Tint My World" which shows many new tranny Dalstonites on their first time in heels on stage…
Honourable Mention:
Ruth Patchett, She-Devil
Roseanne plays the best drag mommy ever. 
Join us tonight (Friday 11th July) for Fhloston Paradise with special guest Luke Solomon at Dalston Superstore from 9pm - 3am.
post-template-default single single-post postid-7289 single-format-standard tribe-no-js loading
Sci-Fi Is A Drag!