SofterTouch
SofterTouch
06-06-18
Can you believe its been a whole year since SofterTouch made their cosmic crash-landing at the mothership? This Thursday sees an intergalactic celebration of the rowdy, abrasive, noise intensive experiencé that has become a cult-hit! With three successful club nights AfterTouch, SofterTouch and MEGALAST as well as playing at festivals such as Secret Garden Party, LeeFest and Glastonbury, J.Aria (Jacob Aria) and Ni-ku (Nik Rawlings) are renowned across East London for their eclectic and bratty DJ stylings. We caught up with Jacob and Nik to chat about how their friendship blossomed, why we've heard Barry Manilow play at SofterTouch, and what we can expect from Thursday!
Hiya Jacob and Nik! For our readers who aren't that well acquainted with you two, can you tell us a bit about yourselves ? 
J: I've been working as a musician in some form or another since I was about 15. Loads of different bands and gigs, festivals and all that. My main focus is a vocalist and experimental producer. I started to find my feet as a DJ about eighteen months ago.
N: I come from a choral background, had a noise band when I was a teenager and ended up studying Sound Art in Brighton, and DJing and promoting went hand in hand with that. For a long time I was obsessed with voguing and that informed a lot of my earlier DJ sets, and I organised a series of voguing events in Nottingham. I've always been drawn to more textural, intense, manic music. I think some highlights for me so far have been playing for Boo Hoo at Südblock in Berlin, at Tropical Waste with a hero of mine, KABLAM, and at Intruder Alert in Warsaw. Travelling and making new connections is one of the best things about DJing.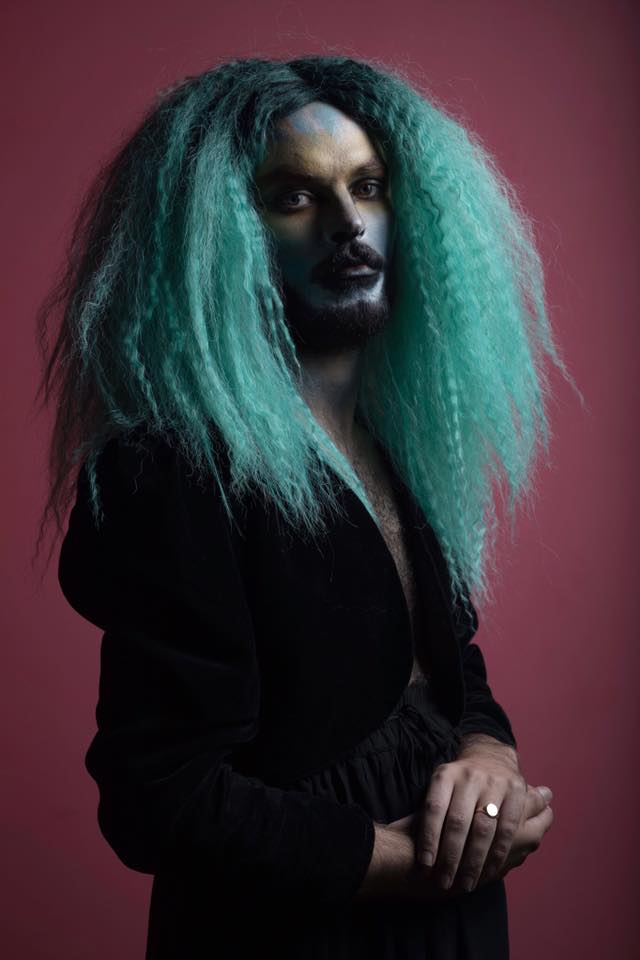 You've been collaborating with one another for quite some time now. Let's rewind... How did you two meet? 
 J: We met at a Lotic gig in Brighton and hit it off. We're both quite unbearable so we compliment each other pretty well.
N: Jacob and I hit it off pretty much immediately (ie. we both ranted a lot). Our interests and taste clicked so when I moved up to London it was an obvious move to work together. We're a good balance as a duo and Jacob's happy to tell me to shut up which is important when you work with me.
Your first club night, Aftertouch, seemed to have a real underground and experimental vibe to it. Tell us a little bit about the premise behind it?.
 J: We wanted to bring together experimental queer performance art with experimental queer club DJing in a way that we hadn't experienced before in London - it was usually one or the other.
N: We had spoken a lot about how at the time (2015/16) there was a lack of queer nights that focussed on the more experimental club music we were both into whilst also making a good space for performance art and radical drag. We wanted to present a night that was darker, more confrontational, disco-free, without being too overtly serious or prescriptive.
Aftertouch provided an amazing platform for queer artists. There seems to be an abundance of amazing LGBTQ+ performance talent but a lack of spaces for them. How can London become a better city for performers? 
J: There are loads of amazing things happening now. But it's always a nightmare trying to get a venue to support you with your stuff. There's usually always a catch, and doing something that isn't super conventional is always a gamble. I think London would benefit from having more interesting and accessible spaces to party in. The licensing laws here are too tight, it stifles a lot of freedom when you're regulated in that way. It needs to loosen up, and we need more funding to be put into creative outlets. It's kind of a rich kids playground, and rich kids are boring c**ts.
N: There's some fundamental issues being in London that need to improve that would positively impact all creative scenes and especially queer performers. Space tends to be in short supply, but so is time; without lower rent and better wages it's impossible to take time to make work!  We all need more time and space than we often have in London if we want to be able to make ambitious, honest and original work. I'm sick of seeing new build flats sold on the credibility of the 'creative quarter' that they knocked down. Dedicated spaces are in short supply, so hats off to the LGBTQ+ Community Centre project. Projects like that are going to be wildly important in supporting performers.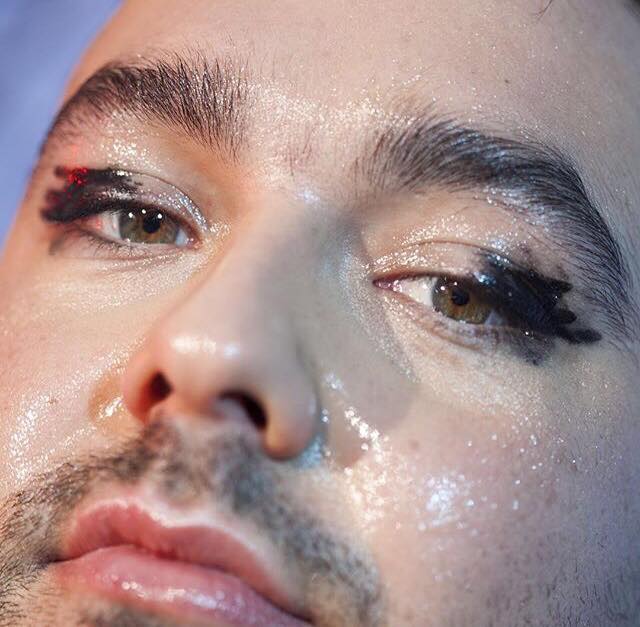 Why did you decide to move away from performance to a music-centred night with SofterTouch?
 J: I just wanted to bring something really different to the Dalston Superstore programming, and to have a regular night to work on my DJ skills I guess. It had always been that I was the one that sorted the performance aspect of afterTouch and I wanted to cross over into DJing. Plus Superstore have always been so supportive of us as both friends and mentors that we wanted to do something there, something 'at home'.
N: We'd both worked at Superstore - and for me it was a formative club when I first started coming to queer clubs, so obviously we wanted to 'come home'. But we were also really excited to disrupt what people might expect from Dalston Superstore, and bring something a bit more confrontational and manic. It's been a really great learning experience for both of us; we play B2B all night, and play a really frenetic and sometimes jarring combination of tracks, so the music can be a real journey. It's kind of like an argument on the decks, but somehow it works. Oh, and generally I'll close out with a basic bitch trance or donk remix of something so there's that.
In terms of your DJ styles, who or what have been your inspirations?
 J: My influences are all over the place. Sometimes I'm pretending I'm Black Madonna or Honey Dijon, other times it's Aphex Twin or JLin. I dunno, I'm super messy. I get most of my inspiration from my DJ friends or by being on the other side of the desk on the dance floor and kinda peeking over to see how the DJ is working. I'm always trying to study whoever I see.
N: Big question. I think the whole of our particular scene looks to TOTAL FREEDOM as an originator. KABLAM, originally of Janus in Berlin is still my current favourites, we have a lot of choral influences in common too. Then also I always look back to the Bubblebyte party, maybe seven years ago in Peckham where AIDS-3D & TCF (then known as Craxxxmurf) played loads of insane bubbling and hardstyle - it still stands out years later, and I'll weave in some tracks from that period throughout most sets. When I'm playing a solo mix I'll plan a trajectory and think about the textural and emotional story I want to tell, and when I play SofterTouch with Jacob it's much more about wild trax that'll just about fit with whatever they've been playing and keep bodies moving without being too stuck to genre or tempo.
Its safe to say that you both are quite contrasting in what you play, but we've never experienced a dull moment when you're both going b2b at SofterTouch! Why do you think you both work so well together?
J: It just keeps the night evolving, because the mood is constantly shifting. We have totally different tastes but there's a middle ground, we are both trying to experiment in similar ways - just with different tracks. If I think Nik is being too bratty I'll play Barry Manilow just to piss him off.
N: We kind of battle each other a bit and sometimes there'll be 30 minutes of us playing tracks that mix smoothly and then you'll have a whole load of material that shouldn't work together but somehow does. There's a huge range of genres we'll play from…. and every now and again I'll drop a lipsync track in and get on the bar. We play a lot of quite intense music but it's all with a sense of humour.
More recently, you both brought your experimental flare to our Friday night line-up with MEGALAST! Whats in store for the next one?
 J: MegaLast is our new Friday night party. It's kind of a natural progression from softerTouch. We are bringing in challenging and experimental DJs from across the country and the continent. I guess we are really trying to shake up the kind of programming you would expect on Kingsland Road on a Friday night. We are back on August 31st for round two, it's gonna be even bigger and rowdier than our first. I'm super excited about who we are looking to get down to the lazerpit this time around.
N: MegaLast brings both SofterTouch and AfterTouch's music policies together; there's artists downstairs playing more abrasive, experimental and intense music downstairs in the basement and diverse party tracks upstairs. The next one will be headlined by Object Blue whose recent release on Tobago Tracks is one of the standout records of the year for us; they're also a regular Superstore-goer and so we're really excited to have her at DSS for the first time
Who would be your dream booking?
J: Flying Lotus or J Lin would be nuts.
N: TCF, Holly Herndon, Ase Manual, Lotic, W3C.
In five words, can you describe what we can expect Thursday?
J: Bratty, erratic, explorations, heaviness and audacity.
N: Cute bounce, much booty, kick.
---
Catch J.Aria and Ni-Ku at SofterTouch: One Year this Thursday 7th June 9pm-2:30am at Dalston Superstore!
post-template-default single single-post postid-15304 single-format-standard tribe-no-js loading
SofterTouch