SPENCER REED
SPENCER REED
07-03-16
The March edition of Homostash sees an extra special guest joining us all the way from the US via Berlin. Producer and DJ Spencer Reed has seen incredible success since making the move to Berlin in 2012, and we are absolutely thrilled for him to be making his Dalston Superstore debut! We caught up to chat favourite venues to play to, Berlin nightlife, and dream tracks.

Hi Spencer! We are super excited to have you play at Dalston Superstore for Homostash! Could you tell us a little bit about yourself?
I am originally from the USA and my hometown is Washington, DC. I am 33 years old. Music gives me life. I love grungy street art of all kinds. My favourite colour is green and I'm a Sagittarius.

You have played at some of Berlin's hugest clubs, from Cassiopeia & Weekend Club to Kit Kat & Brunnen70. Which has been your favourite dancefloor to play to?

It's a hard choice but I think Riter Butzke has been my favourite club to play so far in Berlin. The sound, lighting and atmosphere is amazing. The DJ booth is super and has a really nice monitor system.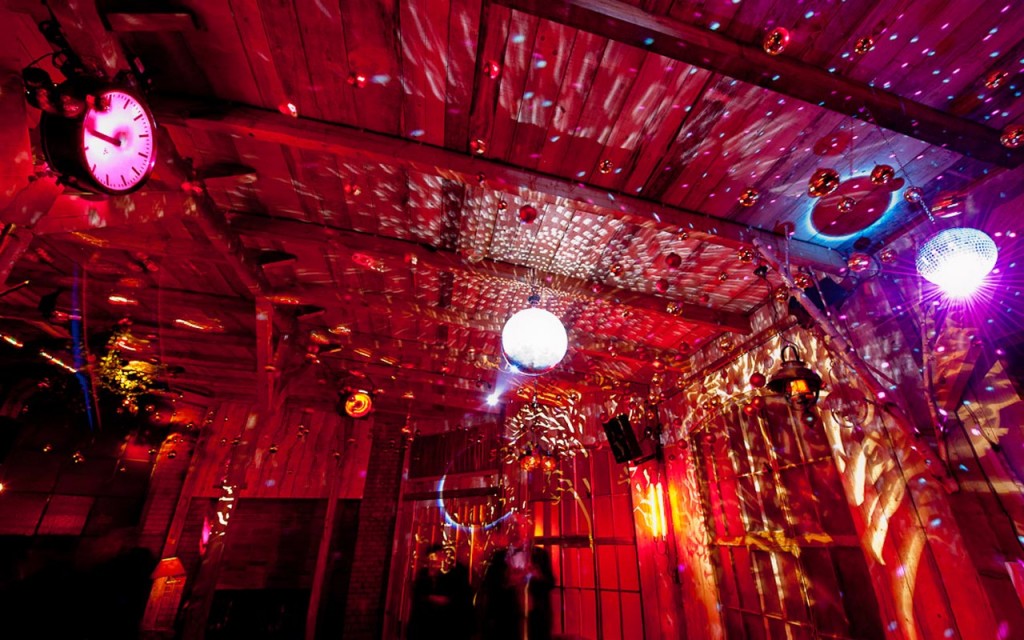 Having moved to Berlin from the US, how has your new home influenced your sound as a DJ?
Absolutely I would say Berlin has been one of the largest influences in my sound. Most of my favorites artist are based in Berlin. But also the vibe of the city has a deep effect on my musical taste.
If you had a time machine and could visit any dance floor anywhere/anywhen, where would you want to go dancing?
I would have to say Crobar in NYC back in the early 2000s. That was some of best clubbing experiences of my life. The club was massive in every proportion. They just don't make clubs like that anymore.
At our sister venue Voodoo Rays we have pizzas named after Giorgio Moroder and Hot Mix 5…. What base and toppings would a Spencer Reed pizza have on it?
It would have to be deep, spicy, meaty and funky. So I would say a deep dish crust pizza with spicy salami and meatballs, mushrooms and extra cheese.  
If you were taking us on a date in Berlin where would be going to eat, drink and dance?
The choices are easy for me. First we would go eat at Kimchi Princess, a delicious Korean BBQ in Görlitzer Platz. Then we could go for a drink at Haus am See in Rosenthalerplatz for its super delicious cocktails and chill, hip atmosphere. And of course when it's time to dance we would go to Berghain because that's a life experience not to be missed. 
If you could collaborate with any producer past or present, who would it be?
I would love to have the chance to get in the studio with Len Faki. I am in love with almost all his productions and he is where I get a lot of my inspirations. I also think he has cool vibe and style.

You're a big lover of percussion. What's your favourite drumline in a house track?
 Definitely Are You There by Josh Wink. This is such a cool track with really analogue feeling drums. Every drumline in this whole track just gets me pumped.


Track you wish you'd produced?
 Music is the Answer by Caleda and Danny Tennaglia. More so I would have loved to remix it but it's been done so many times now.



In five words or less, what do you have in store for Homostash?
 Dirty House and Techno
---
Catch Spencer Reed at Homostash at Dalston Superstore on Friday 11 March from 9pm-3am.
post-template-default single single-post postid-9673 single-format-standard tribe-no-js tec-no-tickets-on-recurring tribe-theme-dalston-superstore loading
SPENCER REED