Spotlight on: Amaliah
Spotlight on: Amaliah
14-12-21
"When lockdown was lifted, it really made me appreciate club spaces not only in a musical sense, but also by witnessing and experiencing other people enjoy themselves - it's a really lovely thing to be a part of."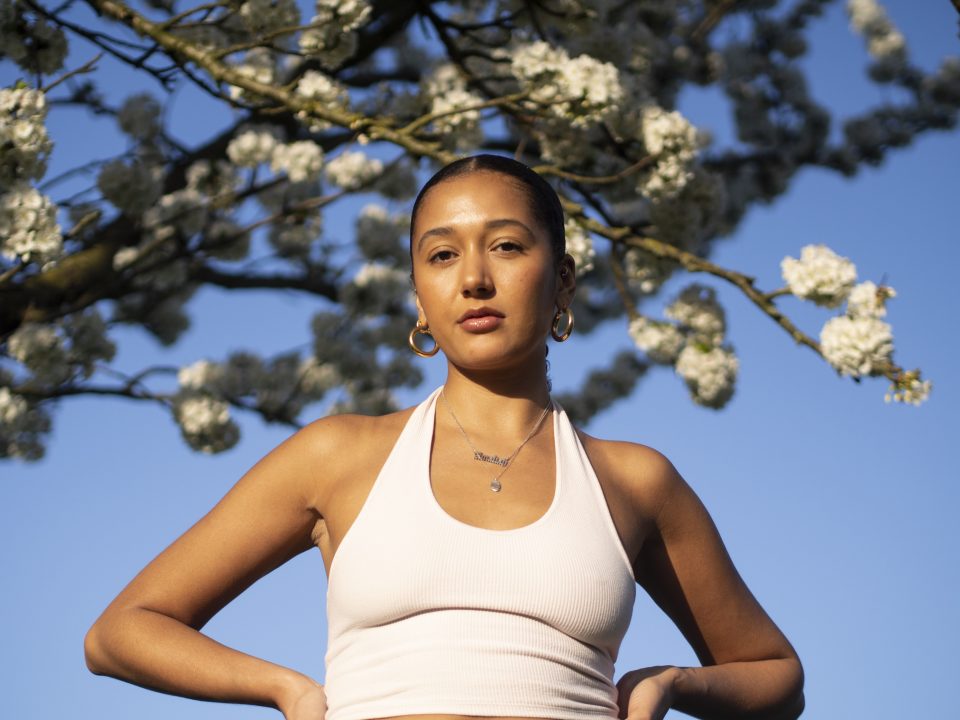 Dalston Superstore is thrilled to be welcoming rising star of the London dance music scene, Amaliah, as our headliner for our first proper Xmas bash in two years! In the year the world returned to the dancefloor, the Borne Fruits radio show presenter has risen to huge success in the UK and beyond, from spontaneous B2Bs at Adonis, to her debut release on the Borne Fruits imprint, and a banging Hoer Berlin set. With a sound focussed on rhythm and energy, we can't wait to see what she brings to the lazercave this Saturday. We caught up to chat 2021 highlights, favourite collaborators and plans for the new year! 
Hi Amaliah! We are so excited to have you at our big Xmas bash! How has your 2021 been?
Hiya! Thank you for having me ? very excited to be a part of the celebrations. 2021 has been a whirlwind! So much has happened and it's definitely been a milestone year for me so it's been prettyyy good!
During this year, your Borne Fruits radio show has developed into a party in its own right, and most recently you put our your first release as a label – what has that process been like for you?
The process was super daunting and also very quickly turned around. I always knew I wanted to launch Borne Fruits as a label at some point, but didn't expect it to happen so soon and I just went with it! It felt like the right time in my journey and the two tracks I released felt perfectly reflective into how my sound has developed over the past few years. I'm hoping the sudden and somewhat surprise release encourages others to just go for it ?

What has been the best thing about returning to the dance floor after the pandemic? How did lockdown alter your relationship with nightlife and dance music?
The most cherished thing I missed about dancefloors was meeting people out and about and sharing that space with likeminded people. It's so lovely to be united with dancers and party goers again as lockdown obviously really stumped and limited human connection. When lockdown was lifted, it really made me appreciate club spaces not only in a musical sense, but also by witnessing and experiencing other people enjoy themselves – it's a really lovely thing to be a part of.  
You frequently play b2b with mates at your gigs. What has been your favourite b2b set this year
That's a hard one! I think my favourite b2b of this year was when everything opened on July 19th. It was at an Adonis night which was already a VIBE as the first club night back and I did an unplanned, last minute set with Or:la from 8-10am and it was magical?. We were so in sync and the crowd was still in full swing with us for the full two hours – such a memorable and special moment. 
If you could change anything about the London clubbing scene, what would it be?
Less lad culture and more diverse line ups! Both for gender and ethnicity, not just one or the other!  
What record has been burning a hole in your bag recently?
Really REALLY been enjoying the small but powerful glimpse we have into Saoirse's new EP 'Two Bruised Ego's' on her label trUst. Gentle Romance is the first tune that's been released so far and it's super dynamic and layered in terms of sound and emulates the kind of music I'm really enjoying playing out atm.

Who are some of your favourite local selectors who deserve to be getting more airtime?
Some people I really rate amongst the local scene include Club Winston, Angel D'lite, Iona, Yosh, NIKS and ofc my OBFC cru ??
What's your number one rave tip?
Eat a good meal before and always take shades with you.
What exciting plans do you have in the pipeline for 2022?
Summer is looking pretty lit so far, only one I can share is We Out Here for now but more to be announced soon ? got some other cute bookings outside of London confirmed as well. More to be released on Borne Fruits as a label and more releases coming from me externally – stay tuned!
And in five words or less, what can we expect from you at the Superstore Xmas bash?
Mixed bag NRG.
+++
Catch Amaliah this Saturday 18 December at the Dalston Superstore Xmas Bash from 9pm-4am!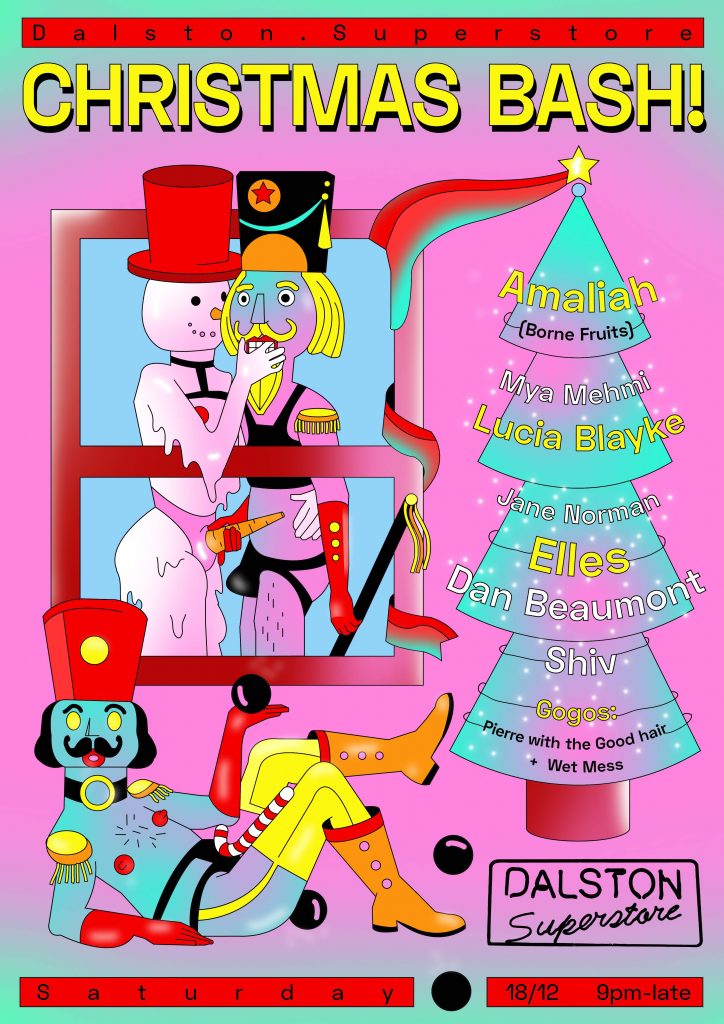 post-template-default single single-post postid-28149 single-format-standard tribe-no-js loading
Spotlight on: Amaliah