Spotlight on: Blankson
Spotlight on: Blankson
31-03-22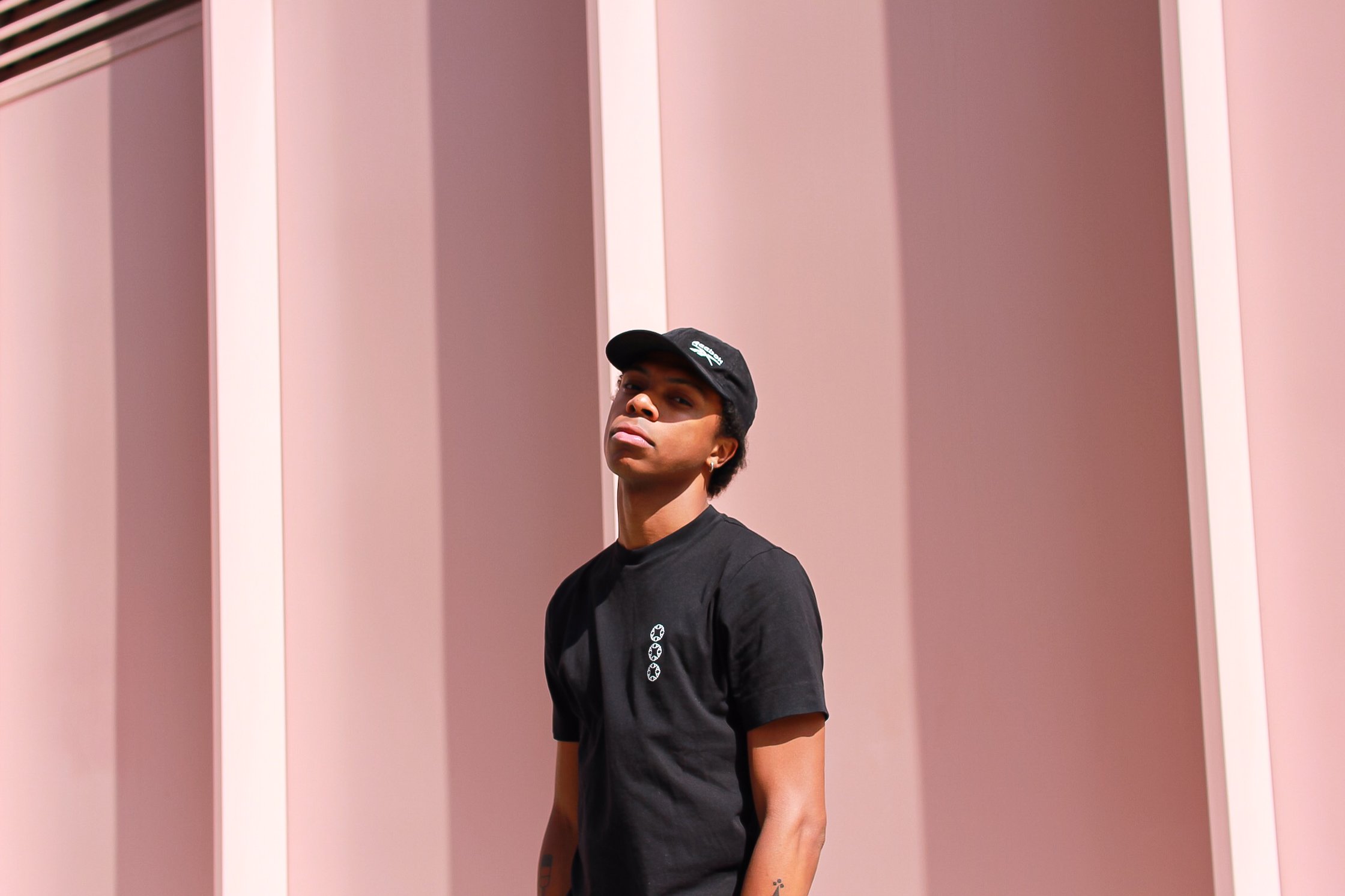 Your favourite bunch of babes returns on the first with a Club Tantrum April Fool's Special. Think send in the clowns, sad clowns, sexy clowns, all the clowns honey! Alongside a bunch of our gorge residents we have a debut from the one and only Blankson. We've been following him for a while and absolutely adore his label 51-53, which has released music from our darlings Sh3l and Super Drama. We caught up with Blankson to talk records, queer parties, and his top four (three is not enough, five is too many!!!) queer bangers to get the party poppin' off!
Hello Blankson! Thanks so much for chatting with us and of course playing at Club Tantrum this Friday! Firstly we wanted to know what inspired you to start your own label, 51-53?
Hello, hello! Gosh, I guess at the time there wasn't really anything like it. I wanted to create a platform that spotlighted queer talent exclusively, acting as a bit of a beacon in the LGBTQI+ electronic music space. Electronic music is routed in queer culture so it made a lot of sense; there are queer clubs, queer nights, queer book clubs, queer saunas – why couldn't there be a queer label? And if that helps someone queer to better identify with themselves, start producing music or DJing, then great!
Next question, we absolutely looooove your 51-53 releases from Super Drama and Sh3l. How did they come to fruition? Also what's next for the label?
Well Super Drama did the first EP, 'Excess' which is an absolute stomper and it was all pretty natural really, no brief outside of what the label stood for. As stalwarts in the London LGBTQI+ scene, it was a no brainer getting them involved. Sh3l on the other hand has a dope show on Netil Radio, and they are an absolute sweetheart with impeccable taste, so I knew their sound would go down really well. The rest is history really.
Would you ever throw a 51-53 party? We would love to see it!
2023 – watch this space!
We love a dance floor epiphany over here. So, do you have a favourite clubbing moment where you thought, "WOW, this is the best thing ever and I never wanna stop dancing!"?
Hearing 'Music' by Madonna played at Panorama Bar in 2014 – Oh. My. Days! Need to get that track on 12" actually…
With queerness being more visible in the mainstream than ever it seems, how important do you think it is to have exclusive queer spaces?
Well with the closure of a lot of permanent queer spaces, it's important to have "temporary" queer spaces available, which seems to be happening a lot – in London at least. But if we want to advance further as a community, we need to invite allies into our spaces. As nostalgic as the queer culture in the 70s and 80s are, you can't deny the advances that have been made. Queerness is mainstream now, which a good sign of the wider cultural acceptance of queer people. Let's just try and limit the amount of hen parties we accept! Lol.
Top tip for successful raving?
Here's three: good company, good scotch, great look!
Do you have one tune that you know will always rescue a dancefloor, and also maybe a genuine guilty pleasure?
Hmmm, dancefloor rescue has got to be 'You Don't Know' by 702 – Reservoir Dogs Mix and my guilty pleasure is 'Stayin' Alive' by the Bee Gees all the way.

Enough is enough, give us your top four queer bangers asap!
Funny you should say that 'cause 'No More Tears (Enough is Enough)' by Donna Summer and Barbara Streisand is definitely up there – I don't care what anybody says. You've got to put 'Smalltown Boy' by Bronski Beat in there as well (RIP Steve Bronski). Then:
'Reckless' – Azari & III
'Haven't You Heard' – Patrice Rushen
'Miss Honey' – DJ Moana

Have you got any exciting plans in the pipeline for 2022 that you can share with us?
Got an Art School Girlfriend Remix coming out in Spring, going to start holding down a regular radio slot on Refuge Worldwide, then a solo EP in Winter so a few bits to look forward to 🙂
Can you describe your upcoming set at Club Tantrum in five words?
Don't you like surprises?!
Catch Blankson at Club Tantrum this Friday 1 April from 9pm-3am at Dalston Superstore!
post-template-default single single-post postid-28736 single-format-standard tribe-no-js loading
Spotlight on: Blankson