Spotlight on: Younger Than Me
Spotlight on: Younger Than Me
16-03-22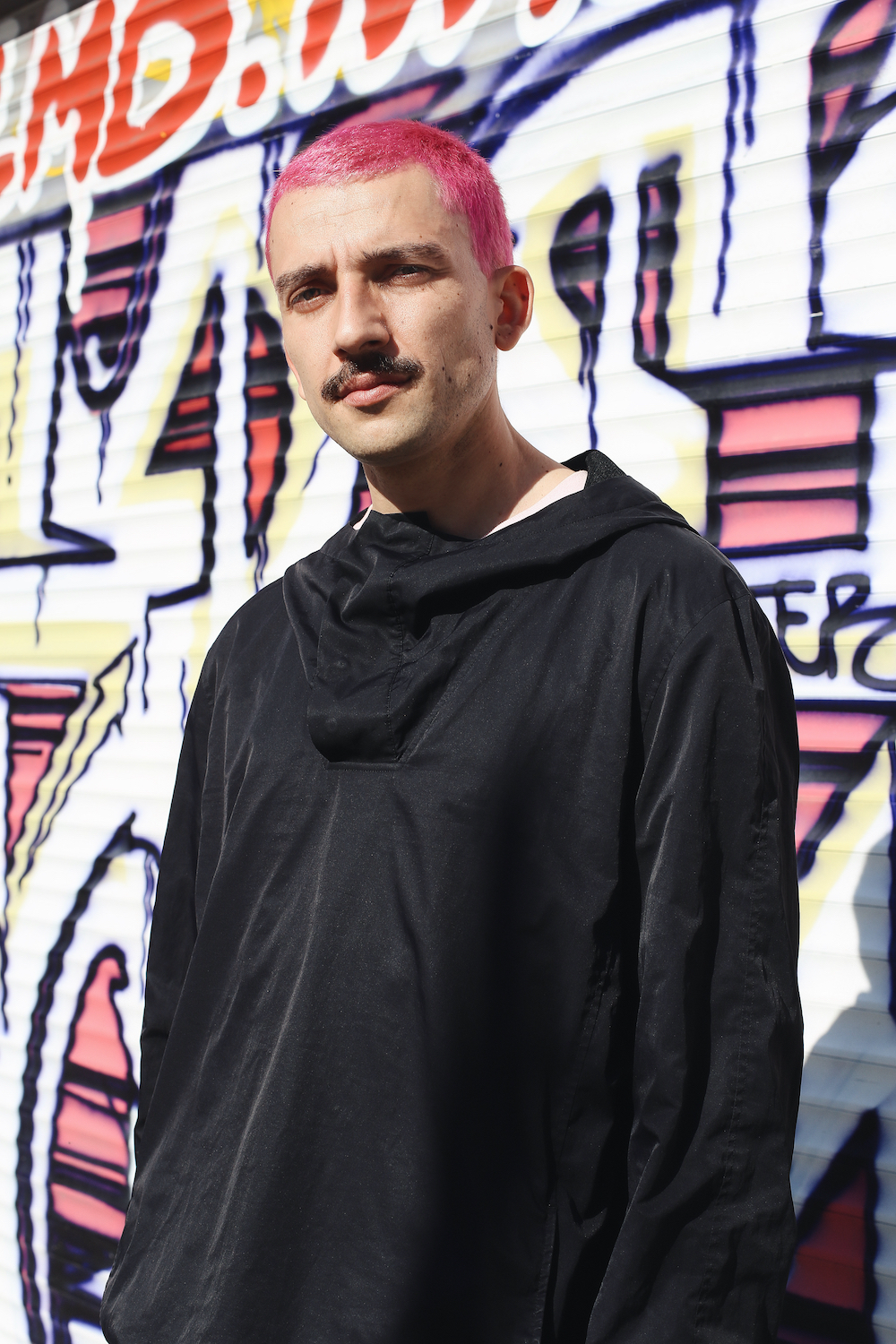 Dalston Superstore's longest running queer rave Homodrop is back in April, and they are thrilled to be able to welcome their first international guest in many years, prolific Berlin-based producer and DJ Younger Than Me! With releases on labels like Jennifer Cardini's Dischi Autunno and Dutch imprint XXX, and collaborations with the likes of Timothy Clerkin and the late Andrew Weatherall, the Italian native is known for carving deep, transcendental, genre-traversing sounds. We caught up to chat post-pandemic dancefloors, musical collaborations and plans for the year ahead.

Hi YTM! We can't wait to have you join us at Dalston Superstore for Homodrop! How has your 2022 been so far?
Hi Guys! I'm looking forward to it too! 2022 in this moment looks good I have to say! After I started to play again in Sept 2021 , I was sure (poor dreamer) that nothing was going to stop me again, but I was wrong and for NYE 2021/22 I did my last gig for a long time in Lizdas, Lithuania. From the moment clubs were closed again I went again into a deep depression! Music production and DJing are everything in my life. I make a lot of sacrifices and efforts, and to be stopped again was really painful for me. Fortunately this time lockdown was short and from Feb I started to slowly do my job. Now I'm really in a good mood and have good hope (musically speaking of course, because world is more fucked than ever).
The clubs in Berlin have only been open a couple of weeks now, tell us a bit about your first weekend back?
Basically if I don't play I prefer to go to a bar to drink with friends. But I can tell you,  from the first weekend you can feel the different air in Berlin! Clubs are back and people are hungry!
How has the pandemic altered your relationship to clubs and dance music?
In the beginning I was kind of happy, because I thought: "Ok, finally I have time to dedicate to music productions." And that's how it went! I finished my first album plus 2 EPs, tons of remixes and the Madonna edit. After two years I have to say I can't open Ableton anymore (lol)!  I need to play,  I need people,  I need to feel their emotions when they listen to my music. I'm an emotional person and when I perform I try to give myself to people and what I missed the most was the smile of the people downstairs, the single "Thanks" from a random guy on the dancefloor – because that means that at least I gave him some hours without thinking about problems of this complicated life. This, for me, is everything. We are performers. We need an audience, we need people.

Can you tell us a bit about your side project Y2C with Curses? How did you two meet and what inspired you to collaborate?
Luca is one of my best friends, a real brother from another mother! We met for the first time not too many years ago in 2016/17. During the first lockdown I only met up with him, another friend Demian aka Skelesys and Jan, my agent and booker, but more importantly my good friend. Luca and I always played in the same parties, people always asked us for remixes on the same EP, and we remixed each other a couple of times. Even if our style is really different I don't know why there is a bond – something – a connection between Curses and Younger Than Me. So we decided to do a proper project together, a hybrid hard version of YTM & Curses, we define this as HardRaveWave. Soon our first EP will be out, and second is already planned too. Also some gigs are already booked –  you will discover more during the year about Y2C! 🙂

What are some of your favourite parties you've played at?
Mess in Paris: Wooow, still remember the atmosphere!
Jasna 1 in Warsaw: one of my fave clubs in Europe!
Pervert Party In Mexico City: Crazy and good and intense!
Bar Club in Rotterdam: This was a great place, unfortunately closed now but oof, really gold memory…
and of course my lovely Tempio Del Futuro in Milan: where I have my monthly residence and where I can do my long open to close set around eight hours.
Who are some of your favourite local artists who deserve more recognition?
I don't like to talk about local artists, because for me it doesn't make sense.  We live in the same world, we are all local, but these artists are young and talented – producers and DJs too: DJ Sweet6Teen, Maruwa, Young Drums, Mahkina.
Favourite release of 2022 so far?
Still much too early to talk about my fave release of 2022, but of course there is Incarnadine, the album of my Y2C mate Curses !
But from 2021 I was really impressed by the Mexican label from Young Drums, Hunted Space: only great and solid stuff.
The German label Warning, also the label from Olsvanger, Tofistock and of course my buddy Job (Identified Patient): every release is something out of the world!
I'm also still playing the last on the sub label of Dekmantel. 

Do you have any exciting plans in the pipeline you can share with us?
A lot of good music is coming 🙂
What can we expect from your set at Homodrop in 5 words or less?
Ravey, Physical, Emotional and Intense Trip. 
post-template-default single single-post postid-28660 single-format-standard tribe-no-js loading
Spotlight on: Younger Than Me