STUDIOGRABDOWN
STUDIOGRABDOWN
10-05-18
As part of our ongoing local queer artist residency at Dalston Superstore Gallery, this Thursday sees the launch our next exhibition 
'Queer Friends' by STUDIOGRABDOWN
. 
James Barnett and Poppy French, have collaborated with one another under the alias STUDIOGRABDOWN for the best part of a decade on projects including 'Work Home Out' and the infamous biopic of local drag icon Just May; 'Just May Does Geri'. Their latest project 'Queer Friends' celebrates the beauty of queerness in London.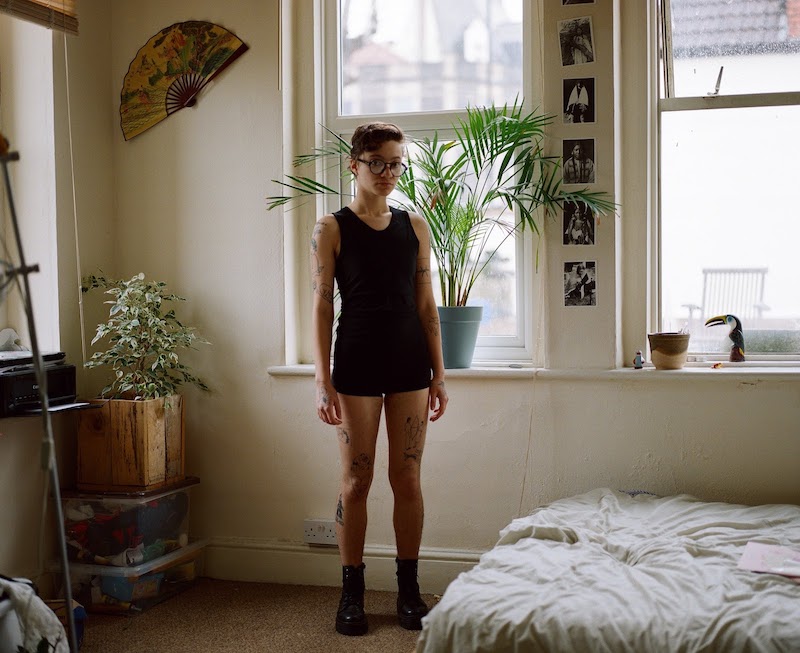 Hello Poppy and James! Just so our readers can get acquainted with you, can you give us a brief about your background?
We have been living in London for about 10 years and have worked in various roles across the creative industries. Poppy works on creative development for a digital publisher and James is a freelance installation designer. We've been best friends for all of that time!
You've been best friends for 10 years! That's quite a long time. Lets take it back to the beginning, how did you two meet?
We met on a train to Wimbledon on the first day of our art foundation course. She thought I was really loud, and I thought she had massive hair. We became good pals pretty fast after discovering shared loves for photography and Hot Chip, and our friendship was sealed forever during the boiling hot Reading Festival in 2007
.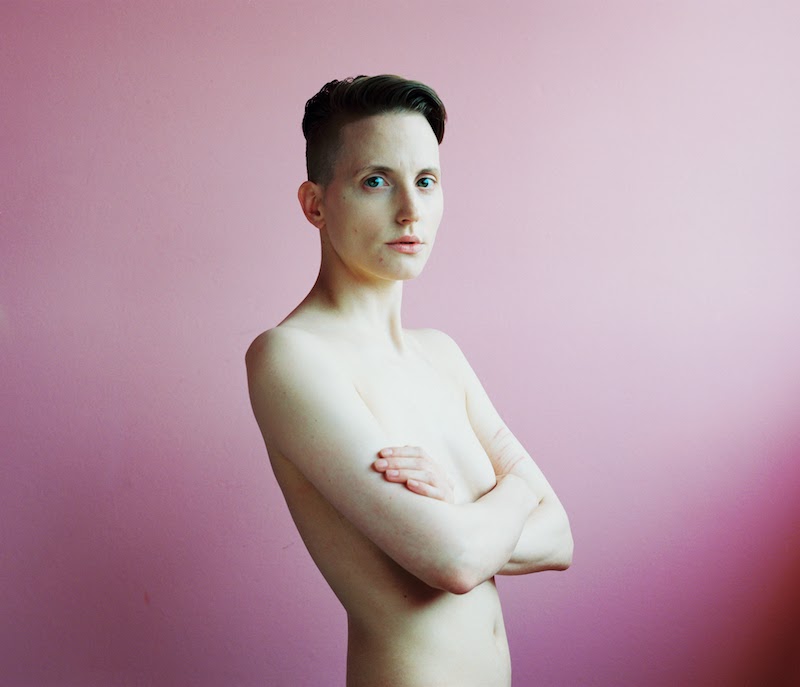 So how did your friendship develop into an artistic relationship with  STUDIOGRABDOWN?
We have been shooting together for the best part of 10 years, under the name STUDIOGRABDOWN. We draw inspiration from everywhere, but mainly from living through experiences rather than actively researching styles, influences or trends. We only shoot film photography, working with 35MM, medium format and disposable cameras. We normally carrying a disposable camera with us wherever we go!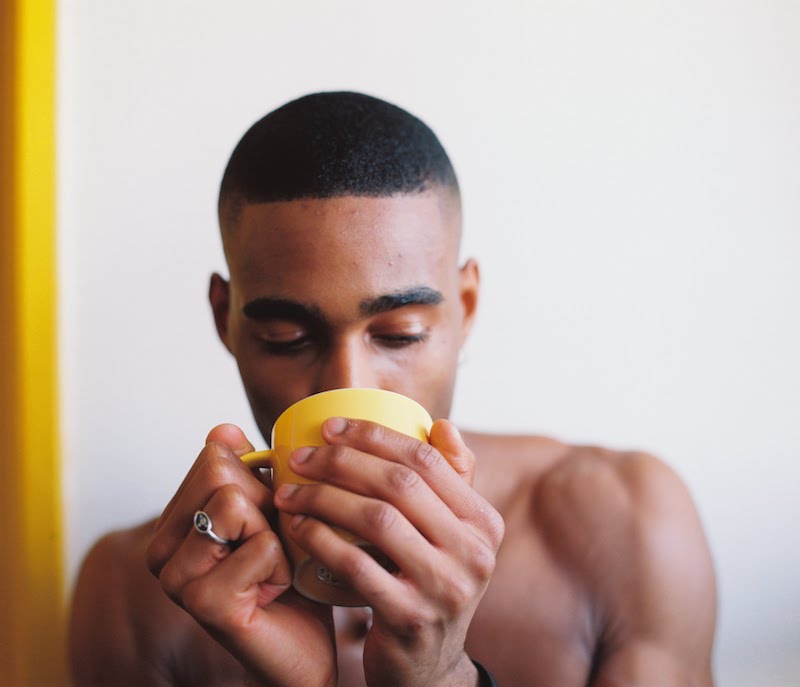 Your latest project 'Queer Friends' is being shown at Dalston Superstore Gallery. What is the premise behind the project?
'Queer Friends' is our ongoing portrait series of queer people from across the community. We didn't start with a 'theme' as such, the work seemed to resonate with a particular demographic and the project snowballed.
We started off photographing people we knew, and knew liked to be photographed, including quite well-known LGBT+ ambassadors. As we posted our photos on Instagram, people started to approach us wanting to be shot too. On a practical level, we wanted to improve our photography skills, and create new work which would reveal us to a whole new audience. One of our aims was to meet people in real life that previously, we had only ever had digital relationships with. We've always photographed each other, and our nearest and dearest, but venturing into photographing people we've never met before was both new and slightly daunting. Also, whilst it's great using social media as a sharing platform, nothing will beat the feeling of putting on a physical show somewhere - it pushes you to deliver on every level.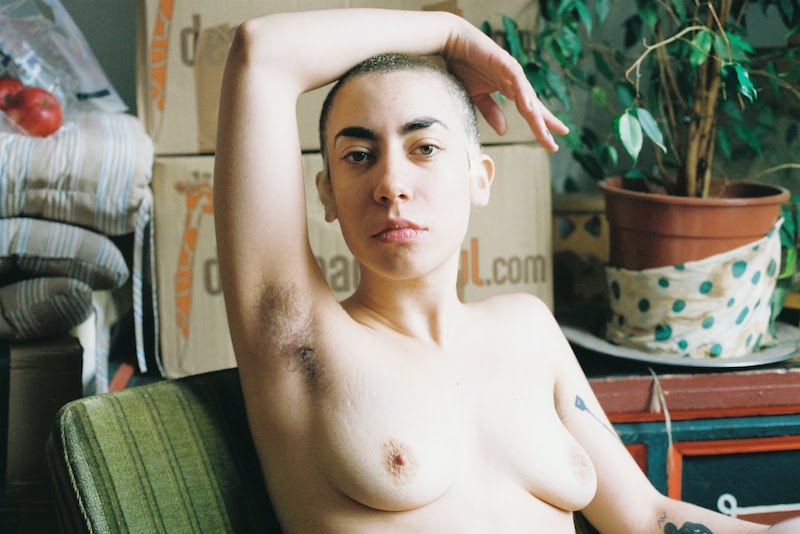 Is there a particular process to creating these photographs?
We were confident that we had a 'style' of photography, and wanted to see how it translated across portraiture. We kept the shoots with each subject quite loose, and workshopped ideas with the subjects. Ultimately, the project has become a big study of a lot of people from across the queer community, so it was important for us to display as many of those at Superstore as possible. In total, 72 portraits are on show at Superstore. We've worked with a brilliant printing partner called Go Visual LTD to help produce all of our artwork, which viewed en masse, should feel big, bold, colourful and impactful.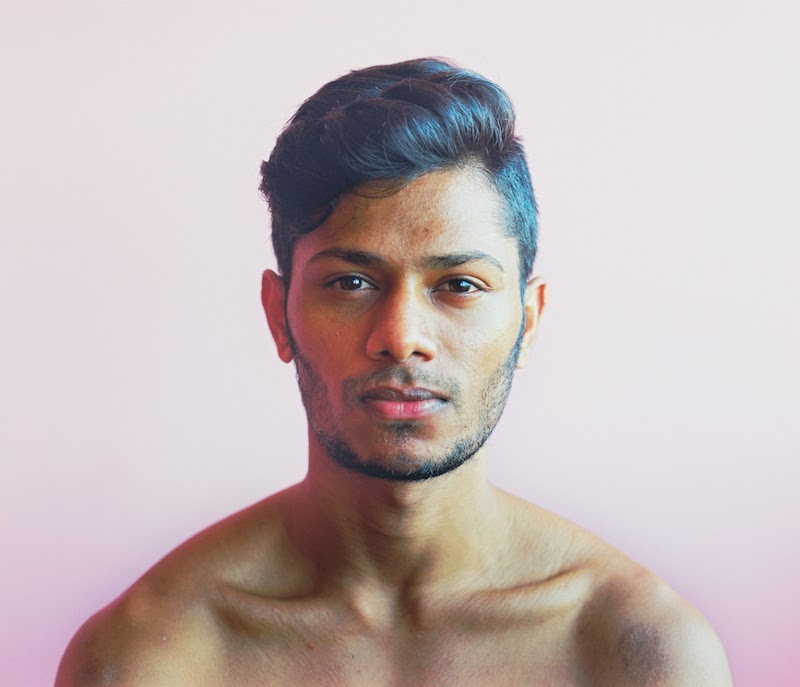 Each portrait seems to have a different setting, is that your own decision or does that change according to the subject's decision?
Sitting for a portrait can sometimes be quite an intimidating process, so the original premise was to invite subjects over to James's flat in Bethnal Green and shoot them there, where it could at least feel fairly safe and ordinary and we could give them a cup of tea. It also helped that James had decorated his flat in a really over the top way (don't tell his landlord) which looked great when we shot it on film. As the project expanded, we shot at the subject's own homes and workspaces too.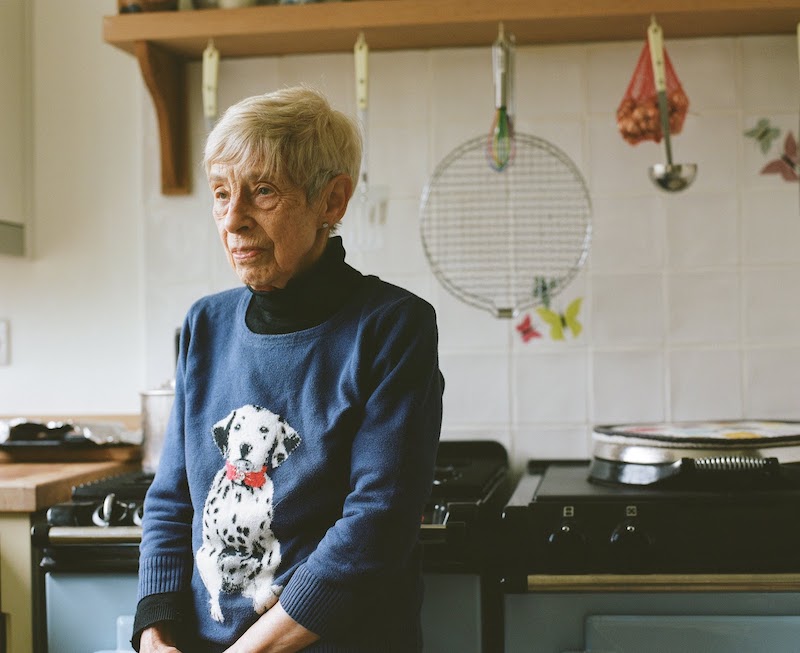 There is a prevalence of intimacy that connects each of the portraits. Each person photographed reveals themselves to you in a variety of ways from nudity to being photographed in their own spaces. How do you create a relationship with your subject to allow them to feel at ease with you?
We were quite up front with our subjects about our strict rules of the project from the get go: No retouching, no special lighting. The shoots will be just us, them and the camera. This meant each setup was quite an intimate experience, but we consciously tried to make our subjects feel as relaxed as possible. They could bring stuff they wanted to wear, or chose not to wear anything at all. We tried not to make it too prescribed. Being comfortable was the most important element to the shoots; they also needed to feel like they could trust us. We really strived to ensure the subjects were happy with the scenario, and the finished photos, because ultimately, they are revealing themselves to us and the viewer in a very personal and unguarded way. 
We shot several set ups with each model, and wanted to cameo in some of the portraits too. Mark Gatiss let James lay on top of him. In fact, James got picked up by a few of the models – literally!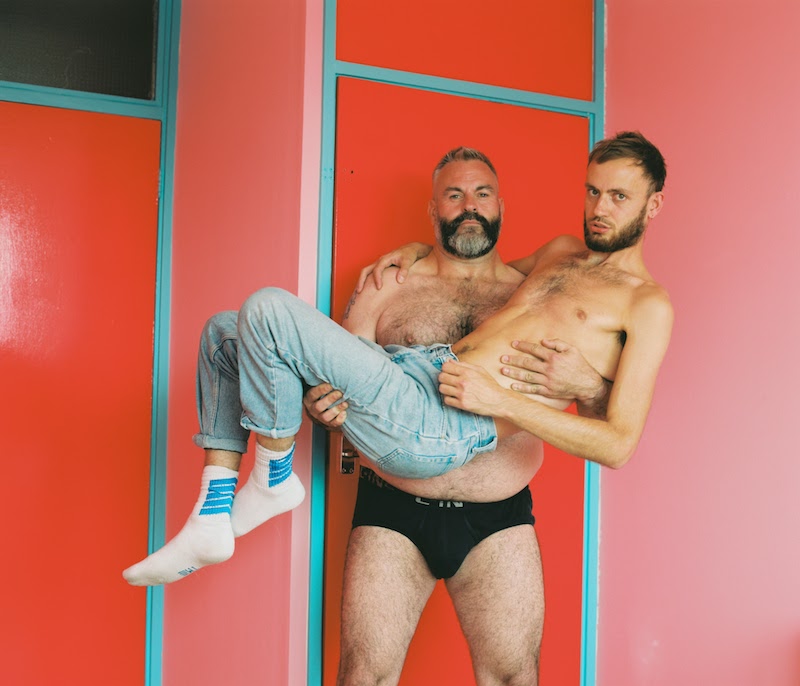 There is a wonderful diversity evident in your portraits. How did you come about choosing who would be photographed?
We didn't have a prescribed criteria for our subjects, and deliberately chose to shoot all kinds of people from across the queer community. Viewed as whole, these portraits reaffirm how beautifully diverse our community actually is, and this exhibition is just one way of celebrating that fact.
Over the last year we've worked a lot with the lovely Pete May, aka Drag Queen Just May. James made a film with Pete called Just May Does Geri - the crux of which ends up being Pete's assertion that he identifies as 'queer' instead of 'gay' because, as a teenager, negative narratives within 'gay culture' forced him to feel like he faced impossible expectations around his physical appearance.
'Queer Friends' allowed us to keep pushing and queering the expectations of our own gender, and the limitations which comes from gender conformity. We took the opportunity to have fun with 'queering the norm' of received notions of what 'should' and 'shouldn't' be photographed and how. The project is yet another exploration of queer visibility, but statistically, there are a lot less of us out there in the world, so we have to stay visible! People need to know we exist, we're proud and we're not going anywhere! The more visible, the better.
We thought hard about our 'gaze' as photographers. Here we were, producing work based on gender, sexuality, age and race - exploring all of our similarities and differences. But Poppy and I are inherently a pair of white cis-gendered middle class identifying people. Do we have the right to be exploring 'queerness'? So, what we came to understand is that, no, we can't speak for others; We can't (and wouldn't) even speak for all white, cis-gendered, middle class people. But we can take a nice photo, and give people the opportunity to be portrayed how exactly they'd like to be portrayed. There was always a sense of shared joy between us and our subjects during the shoots, which sometimes led to these people discovering new things about themselves. We hope most of our subjects took some pleasure out of the experience, because at the end of the day, is there anything lovelier than having a really great picture of yourself?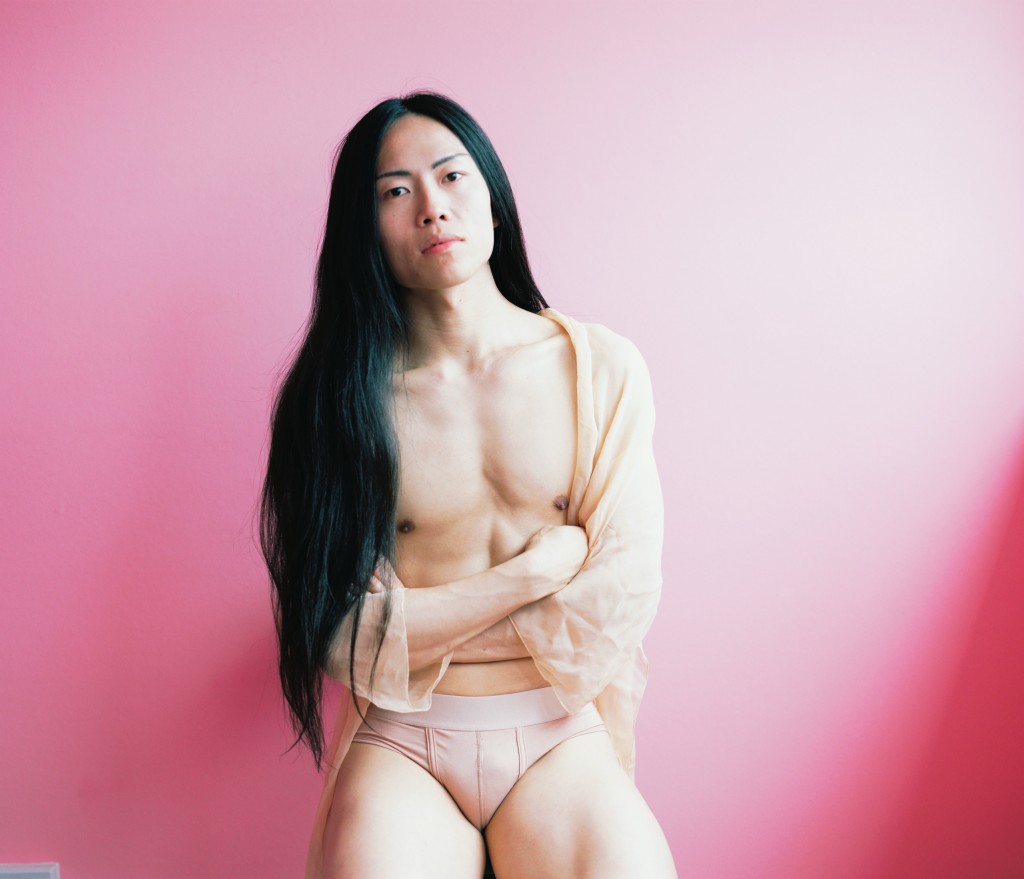 What seems to resonate throughout this series is that you have provided a safe space for queer expression. How important are spaces to the LGBTQ+ community?
We can never have enough safe spaces for our community, and it's time that East London had a dedicated LGBTQ+ centre, somewhere for people to go and be who they want to be, without experiencing fear or prejudice. This is why we will be using the launch of the exhibition and our social media to shout out about the funding required for the London LGBTQ+ Community Centre project! 
Whats next for STUDIOGRABDOWN?
We'll see how people respond to this project, and take direction from there. Most importantly, we want to keep getting better at what we do and to keep finding new opportunities for collaboration.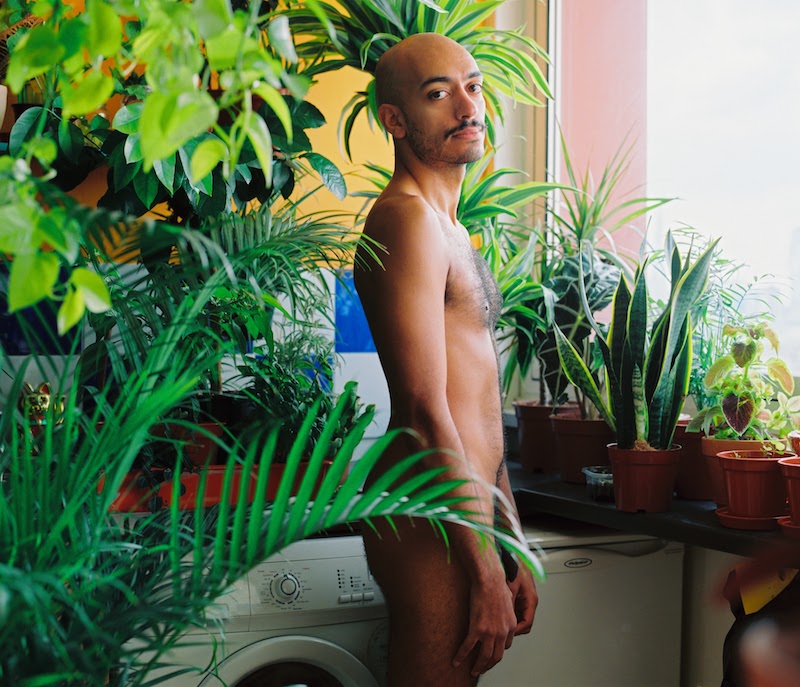 ---
Check out STUDIOGRABDOWN's exhibition 'Queer Friends' at Dalston Superstore until July!
post-template-default single single-post postid-14890 single-format-standard tribe-no-js loading
STUDIOGRABDOWN