Superstore Entry Update
Superstore Entry Update
28-12-21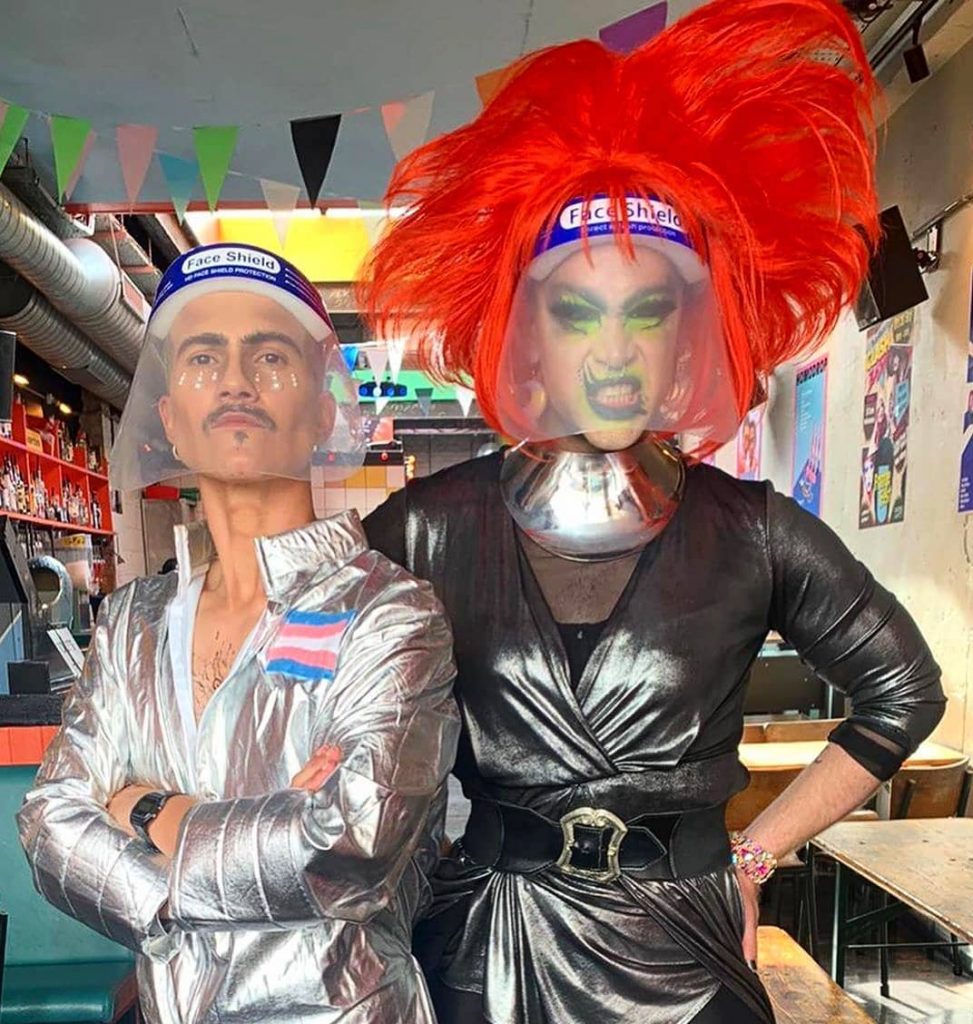 Dear Superstore family,
We hope you all had a safe and restful holiday break.
The last few weeks have presented some difficult decisions for us as a venue, but after our closure over the holidays, we are thrilled to be reopening tonight (Tues 28 Dec) for J.Aria all nite long. This will be followed by gender euphoria celebration Transvisions, multi-sexual musical orgy Happy Endings and then our big lezzie NYE meltdown Knickers Off on New Years Eve! Then A Man to Pet starts off our 2022 with her birthday bash Basic Bitches. We hope to see you for a reunion dance!
While our greatest concern as a venue is ensuring the safety of our customers, staff and performers; we are also incredibly passionate about the importance of providing a space for queer communities to come together, especially after the last two difficult years. With that in mind, we want to give you all an update about the measures we will be employing to minimize risk of transmission in our venue when we reopen.
COVID POLICY UPDATE: DEC 21 /JAN 22
ATTENDING A LATE NIGHTEVENT AT OUR SPACE?
In order to gain entry after 9pm, you will need to show your NHS Covid pass to prove either:
DOUBLE VACCINATION
OR
A NEGATIVE PCR OR LATERAL FLOW FROM THE LAST 24 HOURS
(A text from the NHS confirming a negative test result will also be accepted)
If you have access to lateral flow kits, please always test before you come to Superstore, and in the week following your visit. Regular testing is the most effective way combat the spread of COVID. We will continue to operate with:
– Maximum air extraction on both floors
– Reduced venue capacity
– Our team wearing face coverings
Thank you all for your continued support and understanding as we work to keep each other as safe as possible.
If you have any questions, comments or concerns, please contact hello@dalstonsuperstore.com and we will be happy to have a chat.
xoxo 
Dalston Superstore
post-template-default single single-post postid-28211 single-format-standard tribe-no-js tribe-bar-is-disabled loading
Superstore Entry Update