The Cock
The Cock
19-07-12
The Cock is one of those clubs that changed everything. Bravely coming to the rescue of the queer underground and helping to spawn something they called electroclash; The Cock (along with other discos like Nag Nag Nag, 21st Century Bodyrockers and Trash) shook up our perceptions of what we should be dancing to in the small hours with a heady mix of '80s synth noise, punk-funk out of New York City and new alien-sounding electronic music coming from Europe. Bringing a much needed rock 'n' roll aesthetic back to clubland, The Cock paved the way for much of what we now take for granted on East End dancefloors. For one night only she's stepping out of cryogenic suspension down the road at XOYO so we spoke to founder Jim Stanton (now Horse Meat Disco megastar) about all things Cock!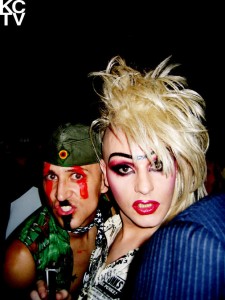 What prompted you to start The Cock?
Wayne Shires*!!! I met him at Crash when I was working for Sleazenation and Jockey Slut magazines and he asked me to jump on board with Crash as it was expanding. We released compilation CDs and got lots of top guests at the club, Tenaglia, Yoko Ono, Derrick May etc etc! TOP CLUB! Our friend (now sadly departed) Simon Hobart** asked if we could fill the Friday night at the (also now gone) Ghetto club at Falconberg Court***. The rest was history - we robbed the name and all the references from our favourite New York dive bars and clubs. It was an upfront boys-y kind of raucous Friday night out. Musically we were both synth-loving kids, and I was working at Sleazenation at the time… those sorts of things were all the rage in 2002! 
* Cock co-promoter, former founder of Crash, now owner of East Bloc
** The creator of seminal queer indie club Popstarz
*** Also home to the legendary Nag Nag Nag
How did you choose your original residents?
Easy. We picked Princess Julia and Tasty Tim because it was what they had been looking for - a way out of all the bland tech house going on at the time. They were playing for Wayne at Crash as well as other gay clubs around London at the time but The Cock offered them a chance to really indulge their real passions born from the days of the eighties at clubs like Taboo and Kinky Gerlinky.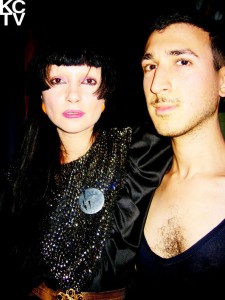 What were your favourite live performances?
Too many to mention YR MUM YR DAD, Scissor Sisters, Hot Chip... So many!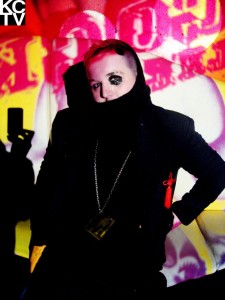 Which London parties do you think are following in the footsteps of The Cock?
It was definitely a DIY aesthetic we had going on and it was very carefree. I think it really gave birth to TrailerTrash.
What are your craziest memories from The Cock?
I can't remember anything at all! Bjork hiding in the coats in the cloakroom? I do remember it was very celeb-y but not in a wanky way - nobody gave a damn, it was just somewhere people went to throw down after a long week. Very special. 
JIM'S TOP 5 COCK ANTHEMS
Seeleenluft - Manilla (Ewan Pearson mix) 
Freeform Five - Perspex Sex (Ewan's H-N-RG Mix) 
Le Tigre - Deceptacon (DFA Mix) 
 LCD Soundsystem - Losing My Edge 
Felix Da Housecat - Madame Hollywood (Tiga RMX) 
The Cock's 10 Year Anniversary Party takes place this Saturday 21st July at XOYO with Mark Moore, Princess Julia, DJ Rokk and Jim Stanton.
Photo credit: Kenny Campbell. For more of Kenny's work visit kctv.co.uk
post-template-default single single-post postid-2075 single-format-standard tribe-no-js loading
The Cock