Traición
Traición
21-06-19
This year , for London Pride, Homodrop are collaborating with leftfield party-starters from Mexico City, Traición!
Can you introduce yourselves please?
I'm Alberto Bustamante aka Mexican Jihad. I DJ and do the art direction for Traición. 
For those who don't know about Traición, can you tell us a little about the party?
Traición is a queer performance party that takes place once a month, usually on a Sunday afternoon at an intimate cocktail bar. Sometimes it grows into a bigger format, a club or a ware-house type of situation.
We started it in the summer of 2015. Traición was articulated as a power space for queer talent.
Each edition I commission a different artist to do their interpretation of Polencho, an imaginary prehispanic deity of anal sex. We print a super limited batch of t-shirts and a flag that hangs behind the DJ booth.
What is your favourite memory from one of your parties?
I usually smile when I think of certain performances. Rafa Esparza's Mexika Hi-Fem during Festival Ceremonia 2018 was mind blowing, it really shocked the audience and even made it to the tabloids.
If you could sum it up in one track, what would it be?
What kind of atmosphere do you aim to create at Traicion?
A sophisticated, relax vibe. Comfortable for people of different generations. I like a diverse dancefloor, both in terms of audience and sounds. Its a very theatrical event, people looks and personalities make the whole situation very special. The performance usually creates intimacy and complicity. 
What are your earliest memories of clubbing?
I actually got my club education here in London. After high school I spent some time living here. Growing up in Mexico, electronic music was kind of a decision, you had to actively look for it. London was the first city where I had access to a proper club infrastructure, rave culture, a constant programmation of parties.
What can we expect for your basement takeover of Homodrop?
Derre Tida usually plays latin psicodelia and sensible techno.
Badsista is a good friend from Sao Paulo. She DJs for Linn da Quebrada and her style is quite intense, global south. Mexican Jihad is more maricón club. I want to tap into the London Pride vibe and take it from there.
Who would be on your dream line-up?
A drag dinner gala in the terrace of Chapultepec Castle with Grace Jones.
Finally, how big is too big?
More is more.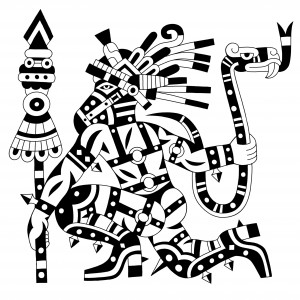 Polencho by Luxiano31
I will have some tshirts for sale at the party ;)
Catch Mexican Jihad in the basement at Homodrop x Traición on 06.07.19
post-template-default single single-post postid-20684 single-format-standard tribe-no-js loading
Traición