Tranny Top Trumps
Tranny Top Trumps
25-07-12
Room Service resident and DJ about town Kris Di Angelis brings a brand new night to Dalston Superstore this week: TRAMP! With its simple ethos of hot boys, sexy beats and a multitude of female impersonators (a weave of trannies?!) it's sure to be a party to remember. Deep down in the dark sweaty lazer basement, Kris is joined by Bryony Masters and local legend Jim Warboy, whilst upstairs Munroe Bergdorf hosts a stable of dragtastic entertainers! To help you get to know the talent Kris Di Angelis has devised our very own TRANNY TOP TRUMPS!! Eyes down...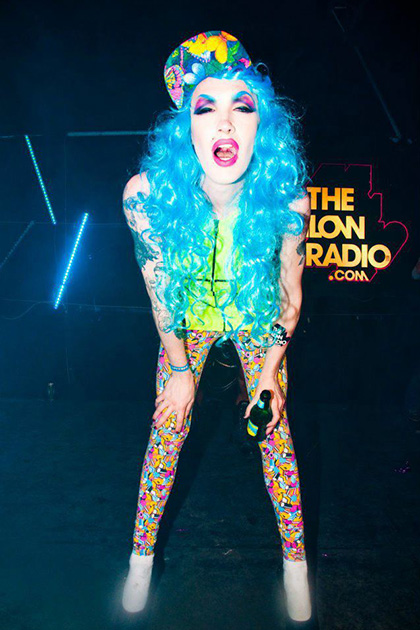 NAME: Titus Groan
NUMBER OF WIGS OWNED: Two: one new one, and 'her', my trusty old festival wig that is full of secrets and needs little or no attention before being worn, she is fabulous but has a slightly suspect aroma.
AGE: 25 - old enough to know better.
SPECIAL SKILLS: Looking sour, even when I am having a riot of a time, it's how I paint the face!
AVERAGE DJ SETS PER WEEKEND: I don't usually DJ, I just go to parties, get drunk and generally make a nuisance of myself, it always seems to go down well enough though. People cant see your outfit if your being a DJ booth dear!
WORST/BEST LOOK: As long as it's neon and trashy I will wear it. I have worn some shocking ensembles in my time, but fuck it as long as you think you look gorge and you don't get mugged when you're outside having a fag then go for it. I used to be a big fan of a micro fringe so I would always pull my wig a little too far back; more often than not I looked like a Spanish tourist.... not a good look.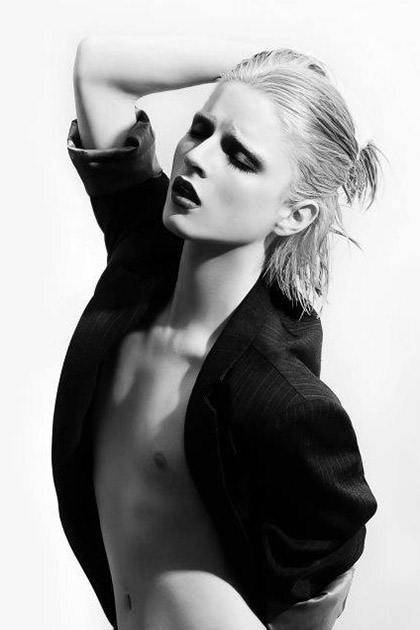 NAME: Jonathan Bestley, Beast, Beastley, Tranathan, Jonatran, Bubble 
NUMBER OF WIGS OWNED: Zero - I keep all that shit real (currently owning the two inch black root shame) 
AGE: 20
SPECIAL SKILLS: All things pertaining to Julie Andrews and Judy Garland. 
AVERAGE DJ SETS PER WEEKEND: Two.
BEST LOOK: Covered in Munroe Bergdorf's lipstick. 
WORST LOOK: Covered in Kris Di Angelis'…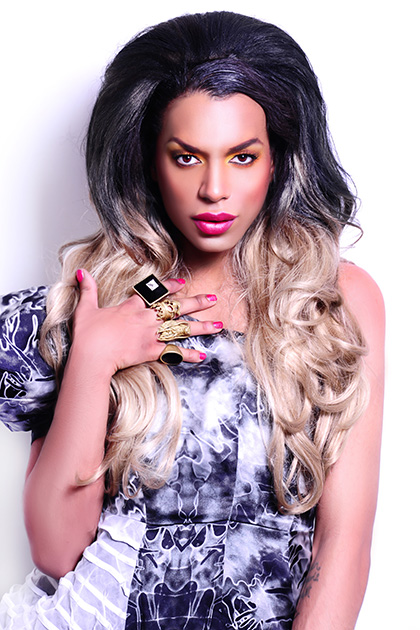 NAME: Munroe Bergdorf
NUMBER OF WIGS OWNED: Not even going to try and count.
AGE: 25
SPECIAL SKILLS: Can talk to animals.
AVERAGE DJ SETS PER WEEKEND: One to two, most my sets are during the week, she's not just Munny B at the weekends hunty...
WORST/BEST LOOK: Worst look - probably last Halloween, an Ann Summers lace bodystocking with not much else.  Best look - Probably my hair for my birthday party last year, Mikey Kardashian did an amazing job, as per.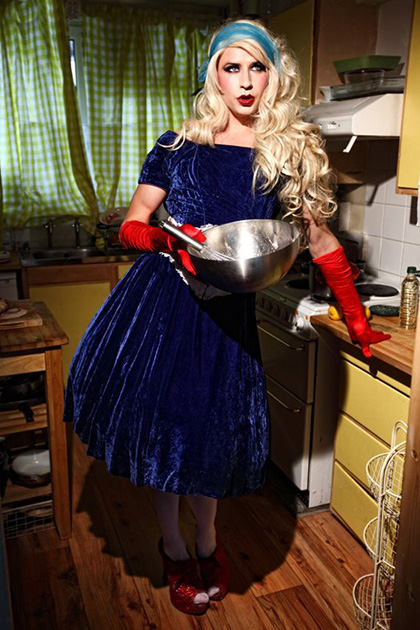 NAME: The Fabulous Russella
NUMBER OF WIGS OWNED: One at a time.
AGE: 28
SPECIAL SKILLS: I can sing underwater.
AVERAGE DJ SETS PER WEEKEND: Two.
WORST/BEST LOOK: Naked/naked.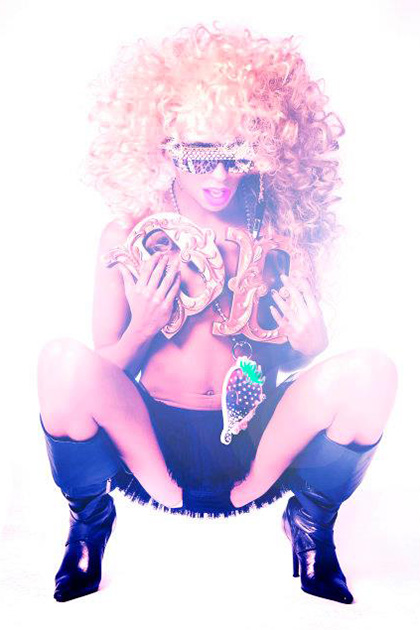 NAME: Barbie Miraj
NUMBER OF WIGS OWNED: 10 and a half.
AGE: 19
SPECIAL SKILLS: Charming abilities - could charm the leaves off a tree!
AVERAGE DJ SETS PER WEEKEND: Haven't started DJing... yet!
WORST LOOK: Think more black cockatoo than black swan.
BEST LOOK: Gaga-Natrix (armoured chain mail halterneck dress)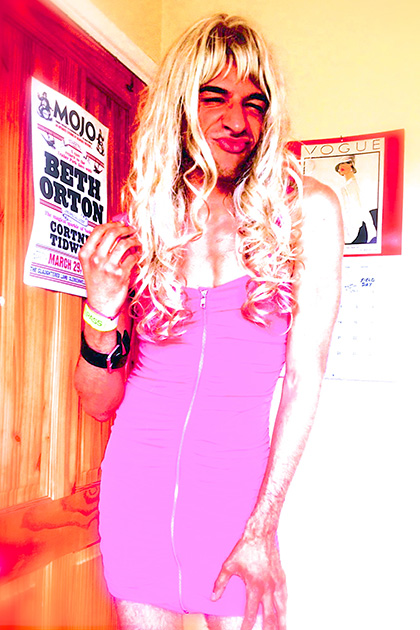 NAME: Demi Dalloway
NUMBER OF WIGS OWNED: Three - all stolen.
AGE: "I'm 39".
SPECIAL SKILLS: Sparkling wit, a huge tolerance for weed and an NVQ in toilet blow jobs.
AVERAGE DJ SETS PER WEEKEND: You're the only ones who've given me work. Stupid cunts.
WORST/BEST LOOK: See picture above.
Titus Groan, Jonathan Bestley, Munroe Bergdorf, Fabulous Russella (who'll be performing live), Barbie Miraj and Demi Dalloway will all be appearing at Kris Di Angelis' new night Tramp this Saturday 28th July alongside  La Pequeña, Alex Collins, Jayson Sarkozy Chicherova, Anton Douglas, Stacey Dee Collins, Frankco Harris and Cliftina Draguilera with Adam Khadaroo shooting mesmerising photo's of everyone.
post-template-default single single-post postid-2129 single-format-standard tribe-no-js tec-no-tickets-on-recurring tribe-theme-dalston-superstore loading
Tranny Top Trumps