Truth Or Dare
Truth Or Dare
24-01-13
Next week's Truth Or Dare top bar takeover sees a writer from Nylon Magazine, an MTV presenter and a stylist all join Miguel Dare at the decks. To find out what's going on in their worlds and what we can expect from their sets we caught up with, respectively, Rob-Denis, Becca Dudley and Alexis Knox...
What is next season's hottest look?
Rob-Denis: Well I know what my look for next season will be - black t-shirt, black jeans and black shoes. I'm toying with the idea of switching up my black bomber for a black shearling jacket though. Call me a creature of habit if you must.
Becca Dudley: For SS13 it's all about monochrome stripes checks and bold prints - Marc Jacobs and Louis V set that trend very well. I also think it's the season for sneakers, high tops and trainers as seen on the Ashish and Hogan runways.
Alexis Knox: Cyber Girl Power Babez! Like I've just stepped out of a rave on your iPad in the year 3000.
[caption id="attachment_3672" align="alignnone" width="200" caption="Rob-Denis"]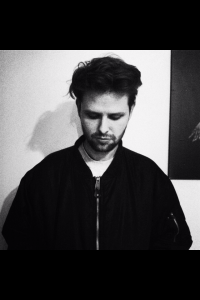 [/caption]
Who is a DJ/producer/band that everyone is soon going to be pretending they've liked for ages?
Rob-Denis: Rebecca and Fiona are two of the hottest club DJ/producers at the moment. They've been under the radar for a while but there are some amazing remixes out there - like The Loops Of Fury Remix of 'Dance' - kind of like a Swedish dance/K-pop marriage made in heaven. 
Becca Dudley: Flume. Also going to see Cyril Hahn soon which I'm pretty excited about!
Alexis Knox: Charli XCX is super rad and certainly oozes Girl Power. Also Bebe Black will blow your socks off! 
Must have accessory/item for Truth Or Dare…
Rob-Denis: Headphone jack and/or pint of Red Stripe.
Becca Dudley: Black leather snap back worn with all black everythang.
Alexis Knox: Instagram... I'm obsessed with it! Plus a good pose... like a peace sign with your fingers... no swearing though please!
[caption id="attachment_3671" align="alignnone" width="190" caption="Becca Dudley"]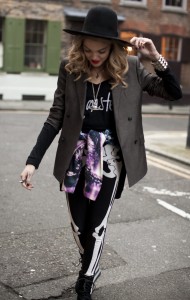 [/caption]
What's one track you're going to play that all the other DJs won't be spinning for another few months?
Rob-Denis: Anything by Iman, an amazing new artist and good friend of mine, who has been producing tracks with Rudimental, Bondax and Wilkinson. Not forgetting of course, the exclusive remix of Bauuer's Harlem Shake that I have stuffed in the bottom of my bag.
Becca Dudley: I don't really abide by what other people are playing, I just do my own thing! I'm really into my reggae remixes right now - I have a great mix of Riding Dirty mixed with Welcome To Jamrock. 
Alexis Knox: Charli XCX - Cloud Aura ft. Brooke Candy I wish I could also VJ it as I make a subliminal cameo in the video!
How do you make a party hotter?
Rob-Denis: Balloons, cheese and pineapple on cocktail sticks, WKD Blue, definitely a Slug & Lettuce style photo booth, and a grope in the corner with someone you'll probably never want to see again. LOL, right?
Becca Dudley: Play tunes that you know people want to dance to. Thats why I love playing dancehall and reggae, the dancing gets heated! Dutty whining and slow grinding all over the shot.
Alexis Knox: Rock up wearing a Dane London catsuit and my 9" Buffalo platforms.
[caption id="attachment_3670" align="alignnone" width="300" caption="Alexis Knox"]
[/caption]
Truth or Dare?
Rob-Denis: Definitely 'Dare' (as in, Miguel Dare).
Becca Dudley: Dare. 
Alexis Knox: Truth. I'm too straight edge for dares. But I'm ballsy so ask me anything...
Join Rob-Denis, Becca Dudley, Alexis Knox and Miguel Dare in the top bar for a game of Truth Or Dare on Friday 1st February from 9pm - 4am with Rex The Dog's night Breed taking place downstairs.
Photo credit: Becca Dudley image by Luc Coiffait
post-template-default single single-post postid-3658 single-format-standard tribe-no-js loading
Truth Or Dare