Your Favourite Parties are Coming Home!
Your Favourite Parties are Coming Home!
05-05-21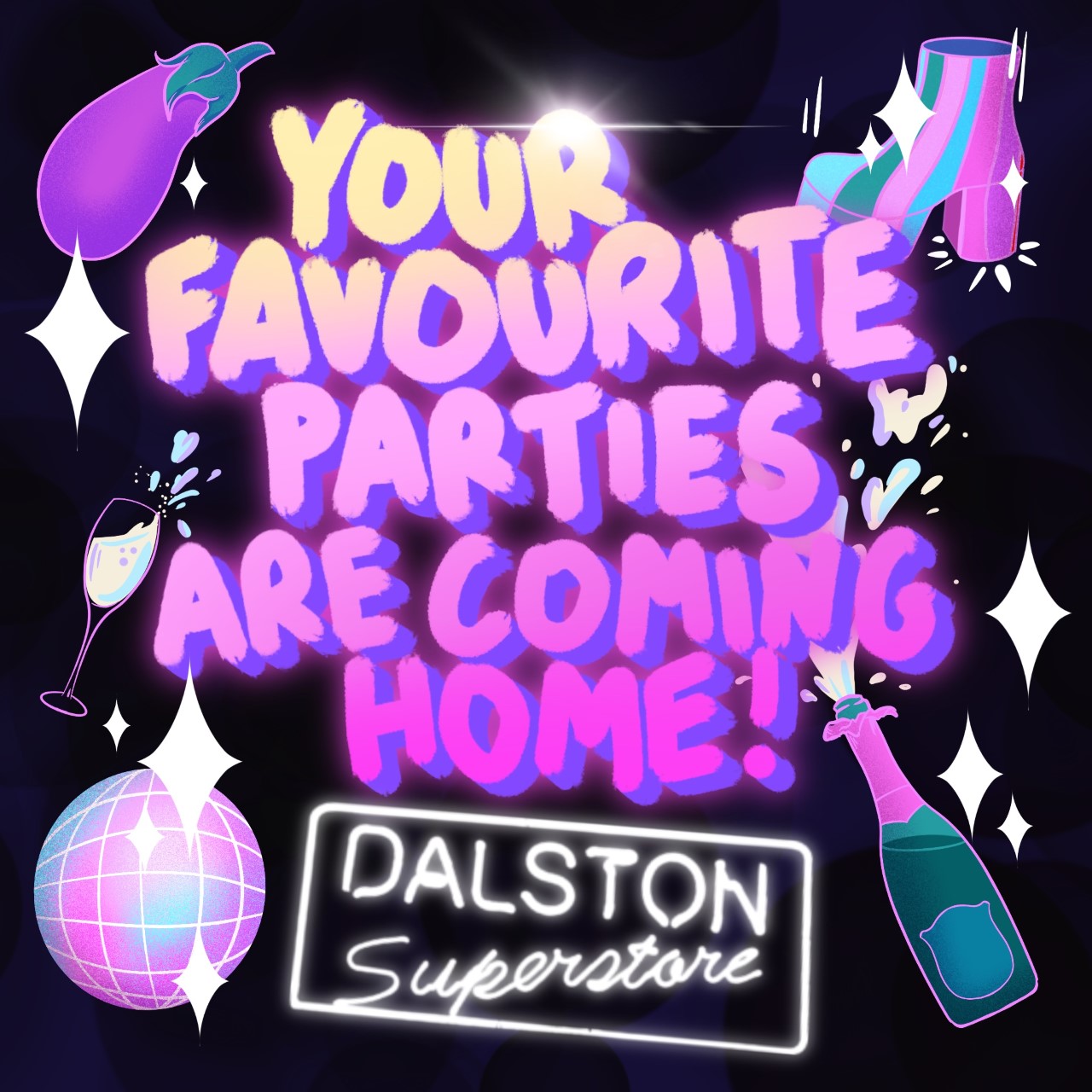 Dalston Superstore is thrilled to announce our full program of parties for June and July!
We're selling tickets by the table for now, so grab a table with your best babes at your favourite bash! In the event that the rules are relaxed, table tickets will become general admission standing tickets.
Remember standing? Remember DANCING???
Tickets to our first round of events sold out in record time, so grab yours now to avoid disappointment!
FRIDAYS:
25 June: HOMOSTASH
9 July: FUSSY
16 July: KNICKERS OFF
23 July: FIASCO
30 July: FABOO
SATURDAYS:
26 June: BOTTOM HEAVY
3 July: MEAT
10 July: FEMMME FRAICHE
17 July: ROYAL FLUSH
24 July: BASIC BOYS
31 July: THEM FATALE
Your safety remains our priority, and we will be following all government guidance to make sure we are able to party together as safely as possible.
We can't wait to see you all very soon!
xoxo
DSS Team
post-template-default single single-post postid-27172 single-format-standard tribe-no-js loading
Your Favourite Parties are Coming Home!