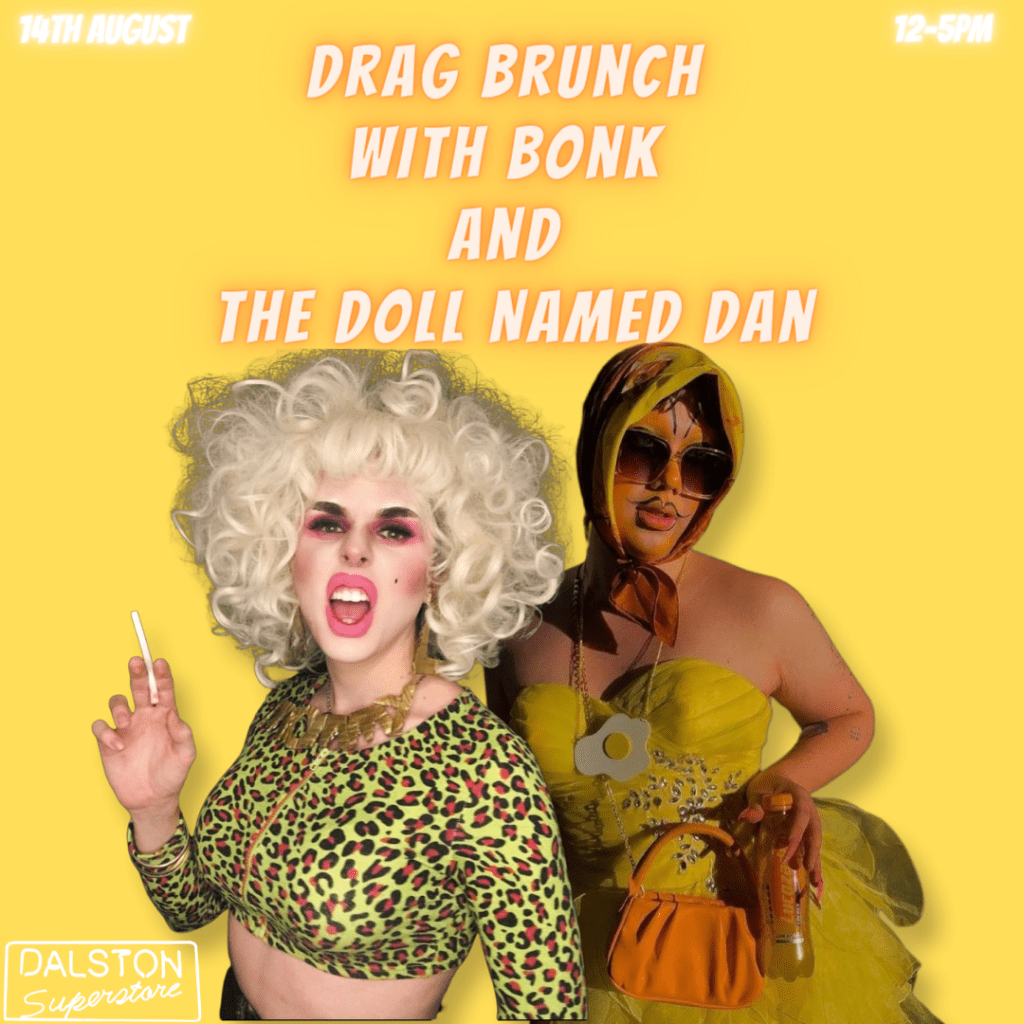 Drag Brunch with Bonk + The Doll Named Dan
East London's maddest and messiest alt-cabaret stars hit the mothership, dishing up a smorgasbord of games, quizzes, shows and prizes every Saturday and Sunday from 12-5pm.
Join Bonk (LIPSYNC1000, The Goldrush) + The Doll Named Dan (Scissor Cis Tears) for an afternoon of dynamic duets, signature solo acts and some silly camp games!
FREE TO BOOK!
Book Now
Drag Brunch with Bonk + The Doll Named Dan
tribe_events-template-default single single-tribe_events postid-29597 tribe-no-js tribe-filter-live tribe-bar-is-disabled tribe-theme-dalston-superstore tribe-events-page-template loading
Drag Brunch with Bonk + The Doll Named Dan