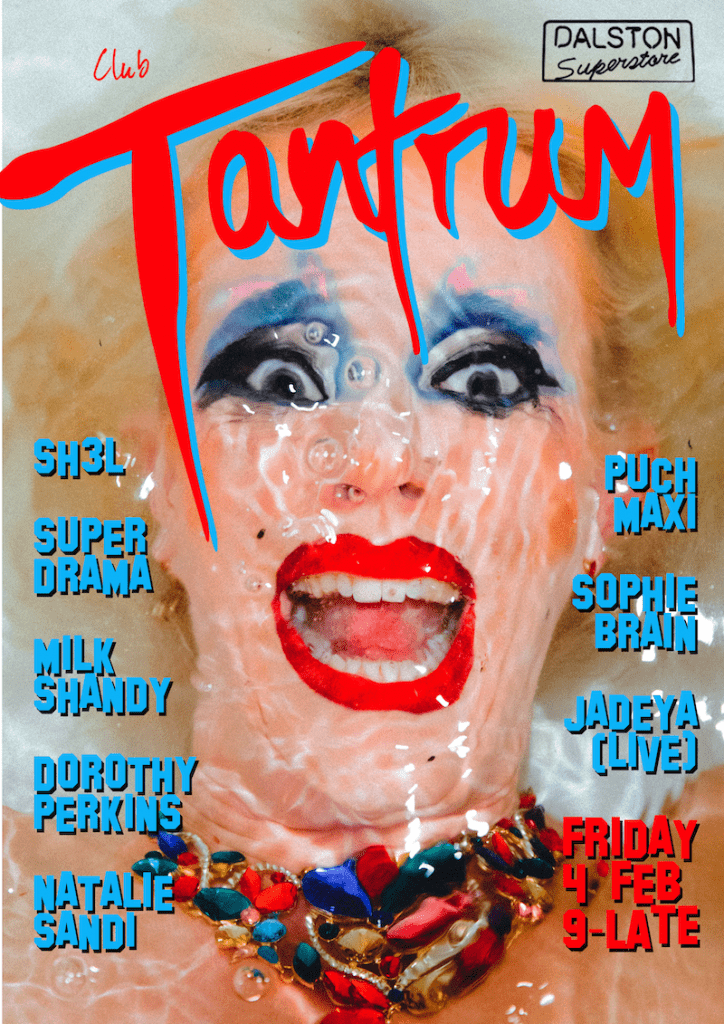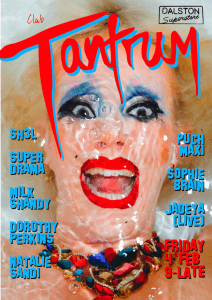 Club Tantrum
SH3L
Super Drama
Jadeya
Milk Shandy
Natalie Sandi
Dorothy Perkins
Sophie Brain
Puch Maxi
The Club Tantrum brats are back for more nonsense in 2022!
Join Super Drama's better half Jon Arnold, and Superstore darling Milk Shandy for a hot mess primal scream sesh at the mothership this February!
The winter's been getting us down, so let's throw a tantrum and shout from the rooftops! Join us for hottt performances and the most stunning hosts around, some absolutely outstanding DJs and the most fun you could possibly ever have! That'll chase off the deep winter scaries!
£6 before 11 / £8 after
COVID SAFETY
IN ORDER TO ENTER THE VENUE, YOU WILL REQUIRE: PROOF OF A NEGATIVE TEST FROM THE LAST 24 HOURS OR PROOF OF DOUBLE VACCINATION
Club Tantrum