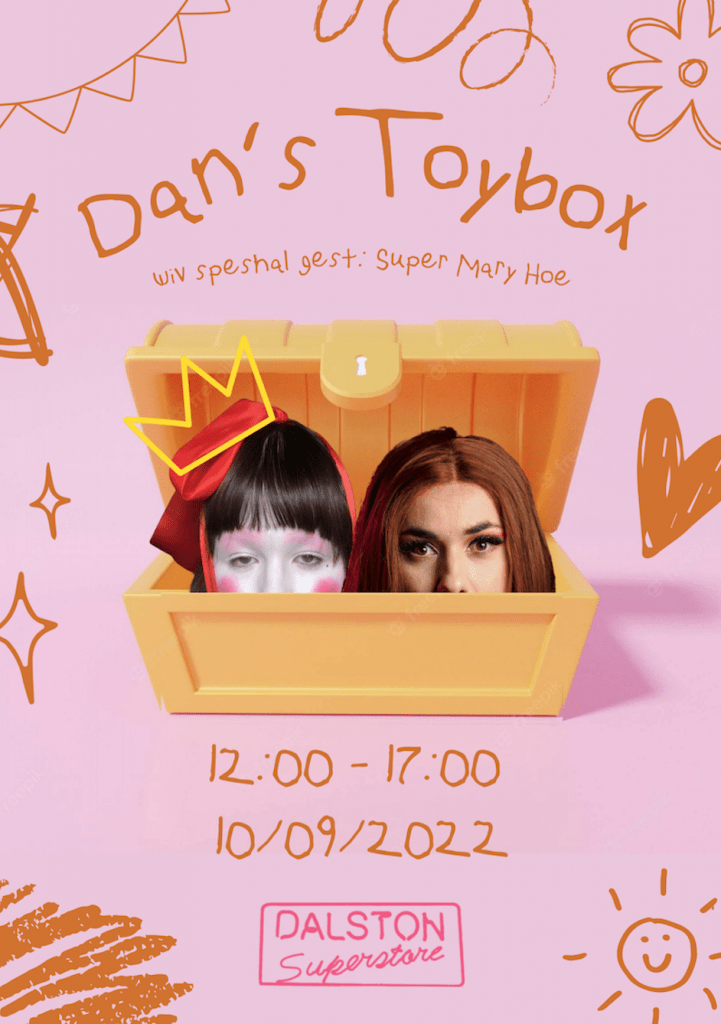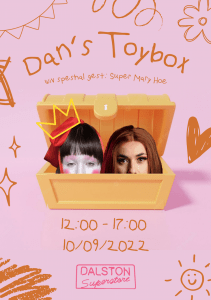 Dan's Toybox: Drag Brunch
East London's maddest and messiest alt-cabaret stars hit the mothership, dishing up a smorgasbord of games, quizzes, shows and prizes every Saturday and Sunday from 12-5pm.
This Saturday join The Doll Named Dan and Super Mary Hoe for an afternoon of crazed comedy, deranged numbers and off-the-wall stupidity!
FREE TO BOOK!
Tickets
Dan's Toybox: Drag Brunch