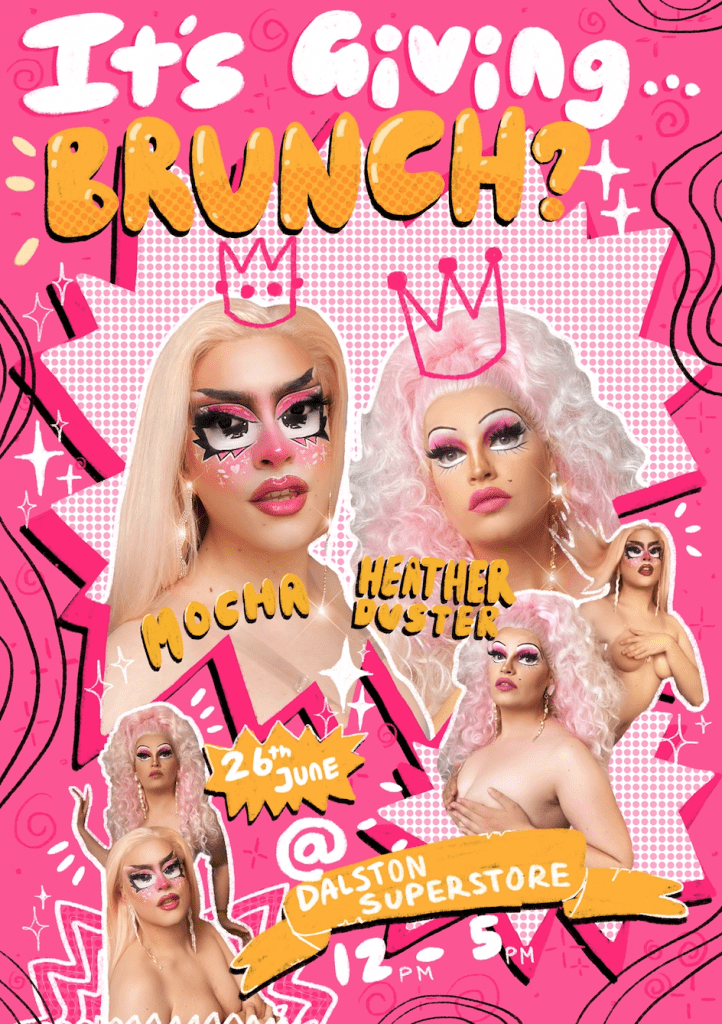 Drag Brunch with Mocha and Heather Duster
East London's maddest and messiest alt-cabaret stars hit the mothership, dishing up a smorgasbord of games, quizzes, shows and prizes every Saturday and Sunday from 12-5pm.
It's Giving… Brunch? Yes diva it is! Mocha and Heather Duster are here to serve you the Brunchiest Brunch of all time! Enjoy a cheeky secco with your vegan brekkie while Mocha and Heather keep you totes entertained! Expect stupid, camp and cheesy numbers with extra fun and silly games in-between.
FREE TO BOOK!
Tickets
Drag Brunch with Mocha and Heather Duster
tribe_events-template-default single single-tribe_events postid-29306 tribe-events-page-template tribe-no-js tribe-filter-live loading

Drag Brunch with Mocha and Heather Duster

https://dalstonsuperstore.com

https://dalstonsuperstore.com/wp-content/themes/dalston-superstore