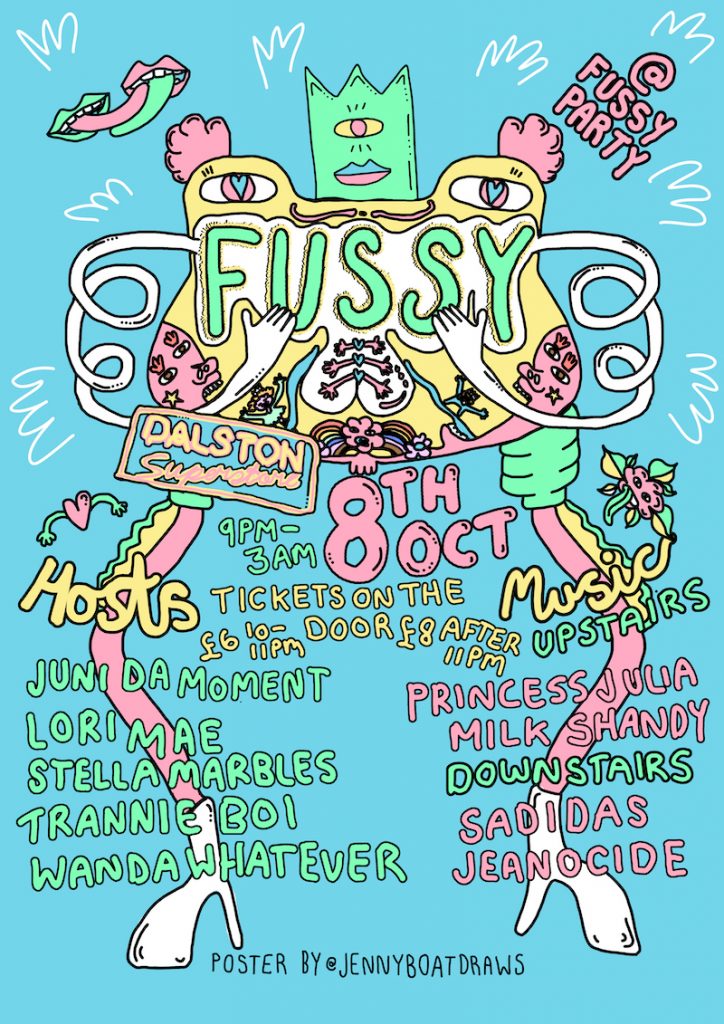 Fussy
Juni Da Moment
lori mae
Stella Marbles
Trannie Boi
wanda whatever
jeanocide
milk shandy
princess julia
sadidas
After making our debut at the mothership in July, we had so much fun that we just had to come back for more! And this time, we won't be seated, so ALL BETS ARE OFF!
FUSSY is a series of queer gatherings with the mission to celebrate joy, community, togetherness, and singularity. We centre and prioritise trans and gender nonconforming creatives and audiences.
It is our goal to create queer spaces that feel less intimidating for those who might feel anxious in exploring what queer nightlife and community spaces have to offer. To that end, we invite anyone taking part in the night to seek out someone wearing a lavender wristband if you are seeking advice, would like assistance, need additional accessibility support, or are feeling uncomfortable for any reason.
If you feel so inclined, we invite you to join us in your best KINKY PASTELS – bright, easy breezy, full of joy, and shamelessly filthy – just like us.
£6 before 11 / £8 after
Accessibility info here
COVID safety measures:
IN ORDER TO ENTER THE VENUE, YOU WILL REQUIRE: PROOF OF A NEGATIVE TEST FROM THE LAST 48 HOURS OR PROOF OF DOUBLE VACCINATION
To get proof of a negative test… 
Lateral Flow Tests are available for free at pharmacies, test centres, and online 

here

After following in the instructions to get your test result, you can register it online by going 

here

Within two hours of registering your result you will get a text and email confirming your result, and either one of these is acceptable as proof on the door.
To get proof of two vaccinations…
Either…
Show your Covid Pass on the NHS app
Or…
Bring your vaccination card
Or…
Provide proof of full vaccination from another country, if you were vaccinated outside of the UK
Low/no income access
We reserve limited spaces for those who cannot afford the standard ticket price due to being on low or no income. Please email hello@dalstonsuperstore.com to enquire.
Tickets
Fussy