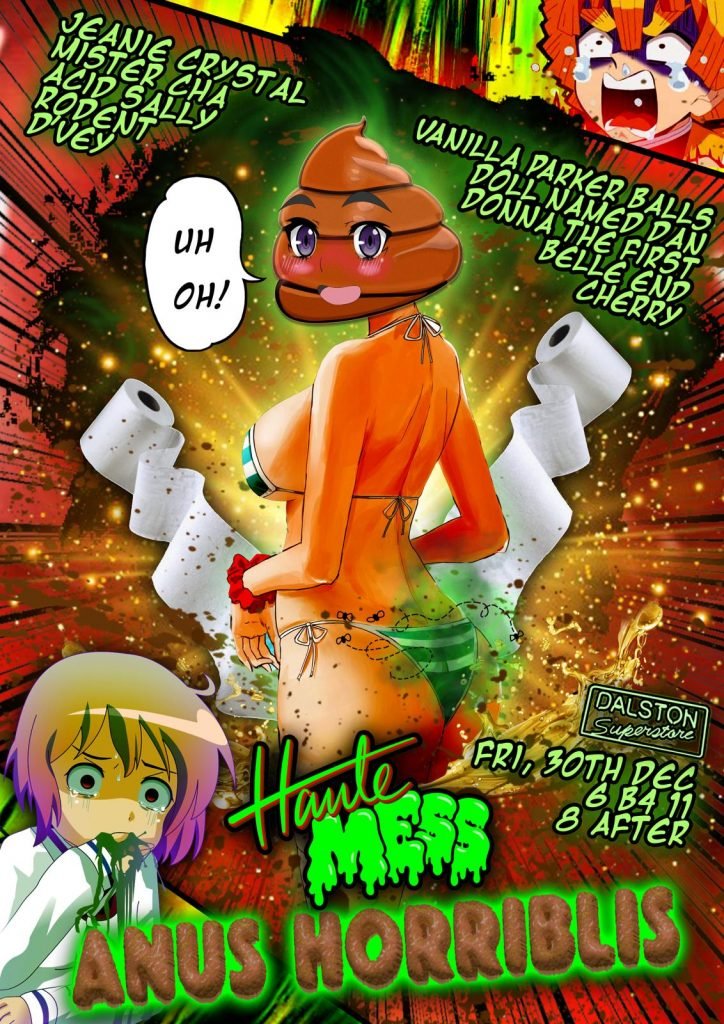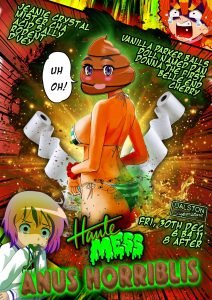 Haute Mess: Anus Horribilis
Jeanie Crystal
Misterrcha
Acid Sally
Rodent
D'Vey
Vanilla Parker Balls
The DOll Named Dan
Donna The First
Belle End
Cherry
The messiest queer disco in town Haute Mess crash lands back at the mothership for another chaotic two floor post-Xmas meltdown! Join London's hautest DJs and and drag babies for a night of glamour and debauchery at the mothership.
UH OH!! It's peepeepoopoo time!! Did you make a boo boo this year? Does your rectum reek wretched? Is your hole absolutely horrifying? WELL YOU ARE NOT ALONE! ITS BEEN A SHIT SHOW BABES! We're calling all our IBS queens to come together in solidarity against a year full of too much dairy and not enough joie de fibre. This anus has been horriblis, so come start your NYE EARLY at London's smelliest, stinkiest, sticky-wickiest party in! All proceeds will go to Girls Against Wiping, a radical eco-conscious collective raising awareness against the dangers of toilet paper!!! LOO ROLL IS KILLING OUR PLANET!!! STOP WIPING NOW >:(((((
£6 before 11 / £8 after
Door Policy
Dalston Superstore is a queer space. We prioritise our LGBTQIA+ customers and will sometimes ask our straight & cis allies to support us by not taking up room in our venue. Please be conscious of who this space is intended for and be respectful. Never assume sexuality or gender identity. We will never ask personal questions on the door.
Low/no income access
We reserve limited spaces for those who cannot afford the standard ticket price due to being on low or no income. Please email hello@dalstonsuperstore.com to enquire.
Full venue access info is available here
Haute Mess: Anus Horribilis