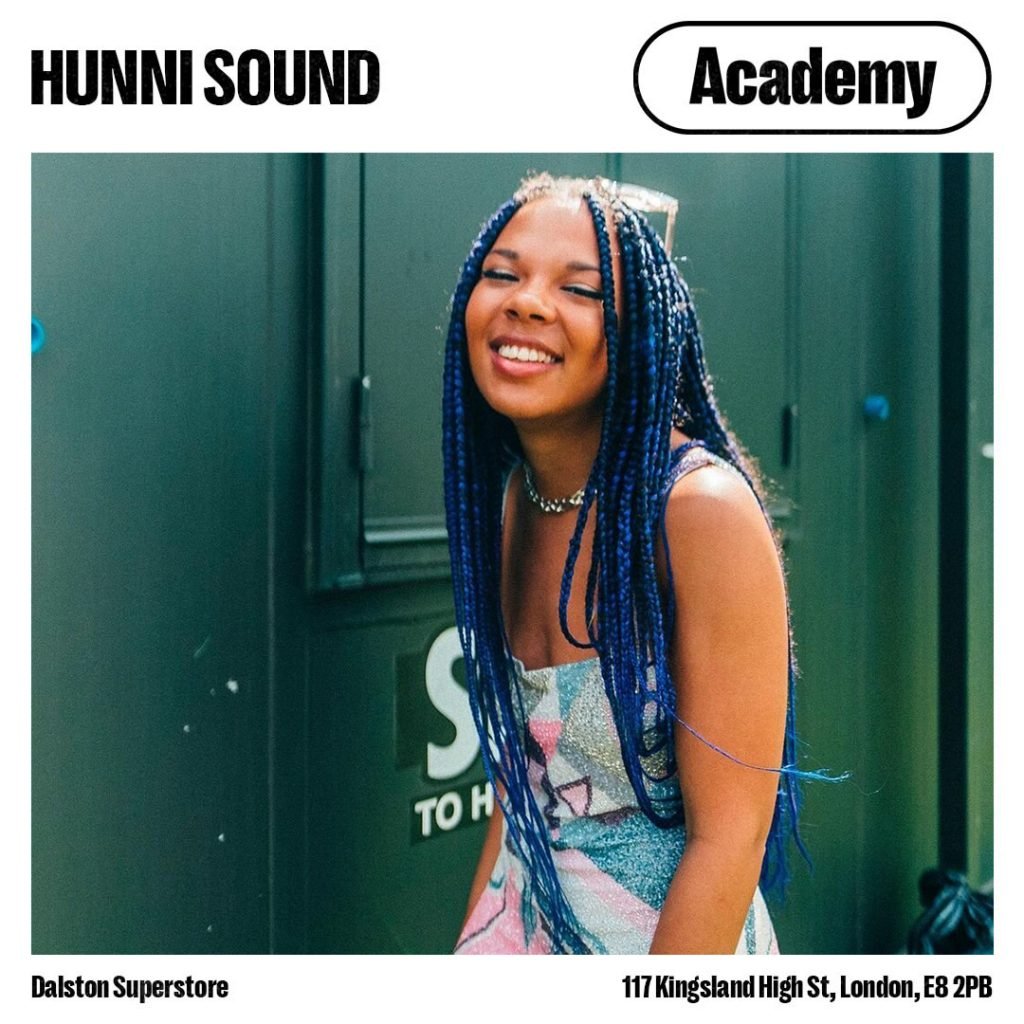 Hunni Sound Sound Academy: Navigating A Career As A DJ with Jaguar
Hunni Sound is a collective and entity aimed at building the community amongst women, non-binary and trans people involved or looking to get involved in music and sound production.
After running a number of highly successful social events over the last couple of years, Hunni Sound announces their biggest project yet; a series of monthly workshops aimed at sharing knowledge amongst the community and networking.
Each workshop features a special guest who will impart knowledge on their specialised facet of the industry.
31/05/23
Jaguar [BBC Radio 1 / The Jaguar Foundation]
Jaguar is a radio presenter and DJ extraordinaire, with shows on BBC Radio 1 and BBC Introducing. She is also an incredible advocate for gender equality in music, having founded The Jaguar Foundation, The Future 1000 and Club Bema, the last of which is a collective for women in electronic music that spotlights POC electronic artists . This workshop will be a comprehensive interview about her career so far, and about her passion surrounding gender issues within the electronic music scene, followed by a Q&A and networking hour.
This is an 18+ event
Door Policy
Dalston Superstore is a queer space. We prioritise our LGBTQIA+ customers and will sometimes ask our straight & cis allies to support us by not taking up room in our venue. Please be conscious of who this space is intended for and be respectful. Never assume sexuality or gender identity. We will never ask personal questions on the door.
Low/no income access
We reserve limited spaces for those who cannot afford the standard ticket price due to being on low or no income. Please email hello@dalstonsuperstore.com to enquire.
Full venue access info is available here
Tickets
Hunni Sound Sound Academy: Navigating A Career As A DJ with Jaguar