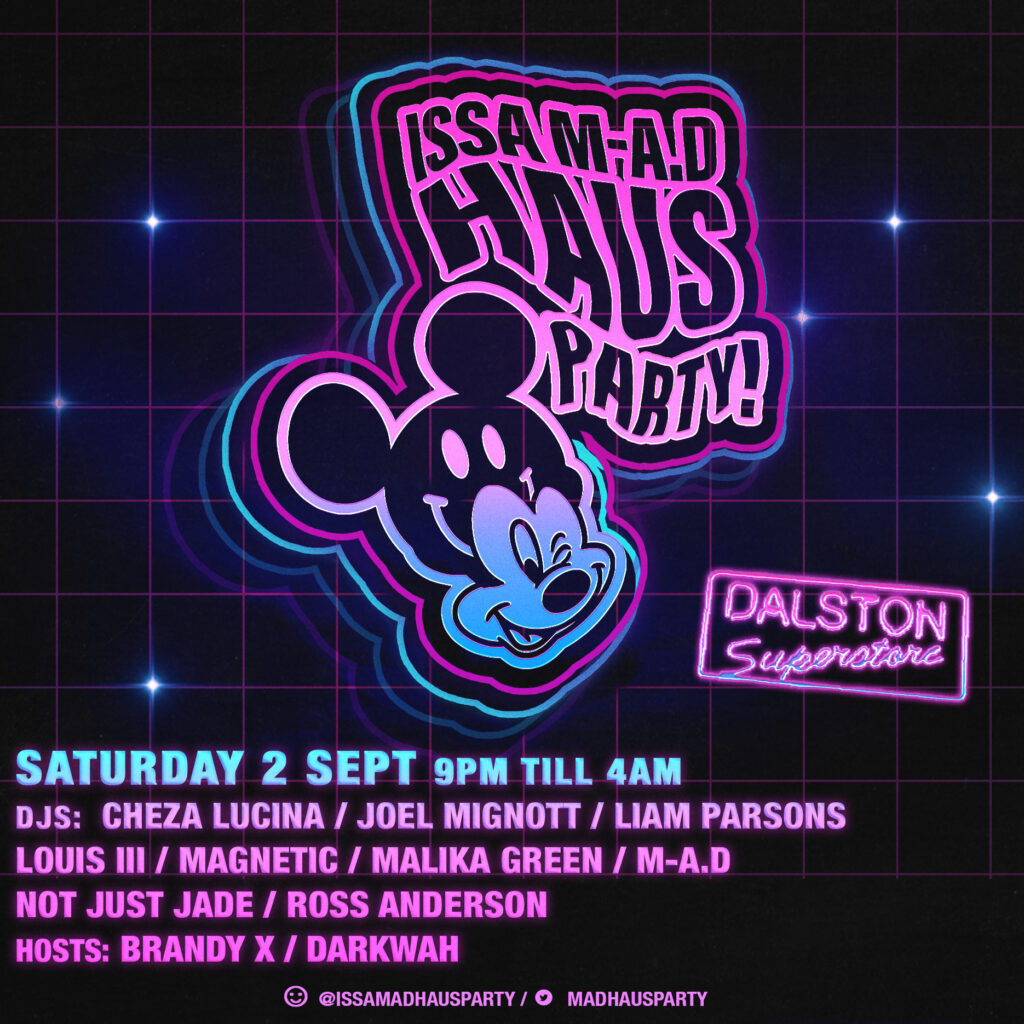 Issa M-A.D Haus Party
The self-proclaimned Prince of Peckham Mark-Ashley Dupe makes his return to the mothership this September! Dour house and electronic dance music party  Issa M-A.D Haus Party  spotlights the best and brightest rising talent in the capital. Expect pure fire house and techno jams in the basement, and a mixed bag of dutty rhythms on the top deck!
£8 before 11 / £10 after
Door Policy
Dalston Superstore is a queer space. We prioritise our LGBTQIA+ customers and will sometimes ask our straight & cis allies to support us by not taking up room in our venue. Please be conscious of who this space is intended for and be respectful. Never assume sexuality or gender identity. We will never ask personal questions on the door.
Low/no income access
We reserve limited spaces for those who cannot afford the standard ticket price due to being on low or no income. Please email hello@dalstonsuperstore.com with at least 48 hours notice to enquire.
Full venue access info is available here
Issa M-A.D Haus Party