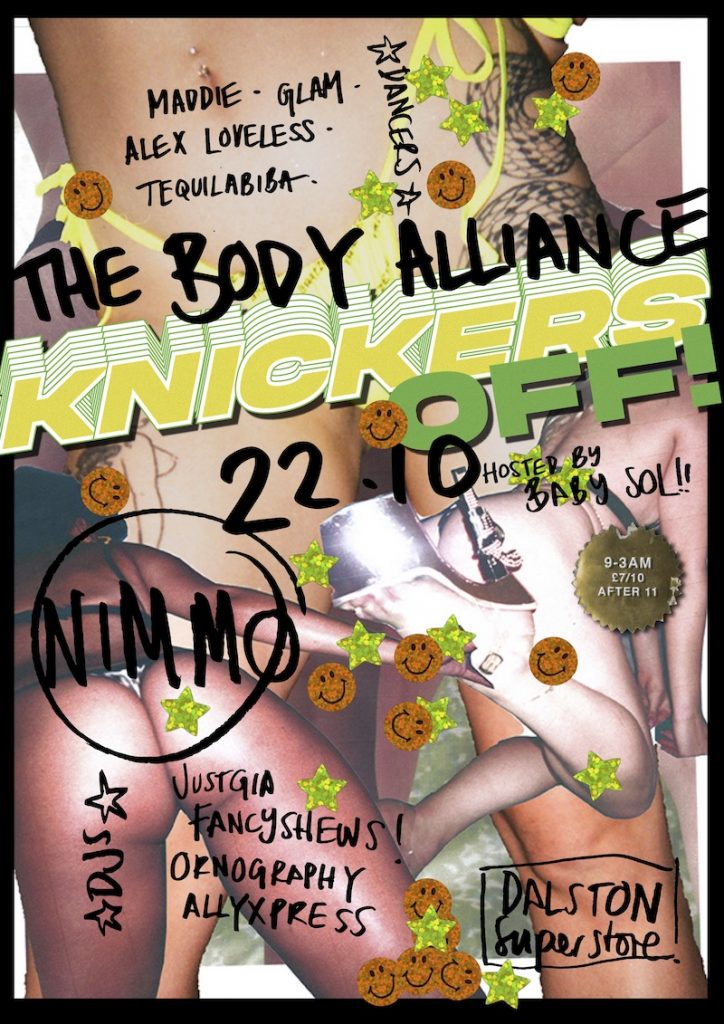 Knickers Off
nimmo
ornography
fancy shews
just gia
ally xpress
baby sol
alex loveless
tequilabiba
glam clam
maddie
East Londons top fashionable dyke party is back at the mothership!
Knickers OFF welcomes you to VOL.3: The Body Alliance. It's time to get undressed to impress, wear your finest undies or none at all! Expect juicy bangers and only the sexiest dykes on the bar and beyond brought to you by Gia Jenkins and Fancy Shews!
£6 before 11 / £8 after
COVID SAFETY
IN ORDER TO ENTER THE VENUE, YOU WILL REQUIRE: PROOF OF A NEGATIVE TEST FROM THE LAST 48 HOURS OR PROOF OF DOUBLE VACCINATION FROM AT LEAST 10 DAYS AGO.
Knickers Off
tribe_events-template-default single single-tribe_events postid-27577 tribe-events-page-template tribe-no-js tribe-filter-live loading

Knickers Off

https://dalstonsuperstore.com

https://dalstonsuperstore.com/wp-content/themes/dalston-superstore