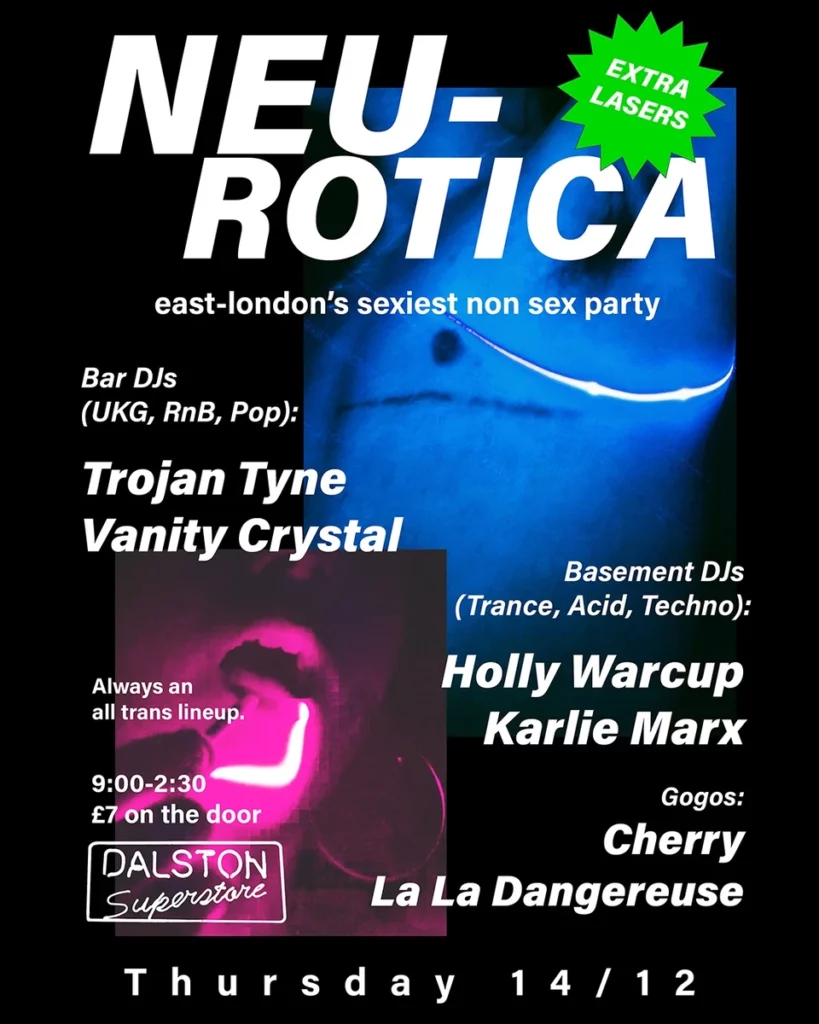 NEUROTICA: 2 floors!
Introducing… NEUROTICA – East London's sexiest non sex party – launching Thursday the 14th of December with a double floor lineup of trans talent.?
?
The NEUROTICA basement is for the queers who crave euphoria and uplifting NRG. It's gonna be giving 1999, with Trance, Acid, Hard House and EXTRA LASERS… brought to you by @hollywarcup and NEUROTICA founder @karliemarx.wav?
?
NEUROTICA's upstairs DJs @trojantyne_ (@fluidlondon) and @vanitycrystal will be serving up cunty 2-step bangers, and RnB classics. And they will be joined by the incredible talents Cherry and La La Dangereuse, working it on the bar.?
?
CW: The bar area will be kept free from flashing lights. The laser will be operated safely, but people with flash-sensitivity are advised against using the basement. SUNGLASSES are also encouraged and can help with over-stimulation.?
£7 ON THE DOOR
NEUROTICA: 2 floors!