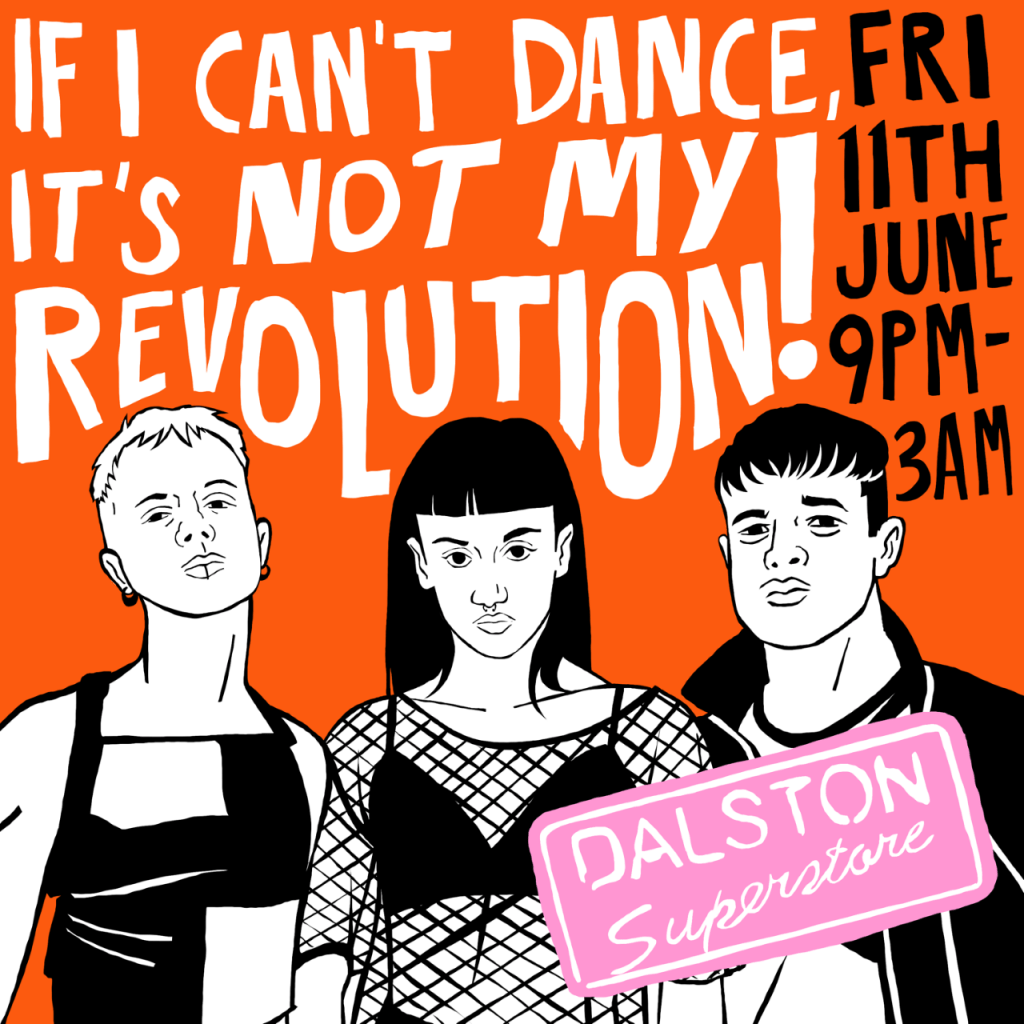 Queer House Party: If I can't dance, it's not my revolution (sold out)
DJ collective and the award-winning virtual queer party Queer House Party are taking it 3D! It's gonna be camp, radical, DIY, and punk AF. Join activists, organisers & DJs Harry Gay, Wacha, and Passer plus very special guests.
Full lineup TBC.
TICKETS COMING SOON!
COVID Safety measures
Tickets are sold by the table. Tables cannot be comprised of more than two households. No mingling between tables.
All customers must remain seated unless using the toilet, and observe social distancing of 1m+ at all times.
Face coverings to be worn by all customers when moving through the venue.
Queer House Party: If I can't dance, it's not my revolution (sold out)
tribe_events-template-default single single-tribe_events postid-26990 tribe-events-page-template tribe-no-js tribe-filter-live loading

Queer House Party: If I can't dance, it's not my revolution (sold out)

https://dalstonsuperstore.com

https://dalstonsuperstore.com/wp-content/themes/dalston-superstore