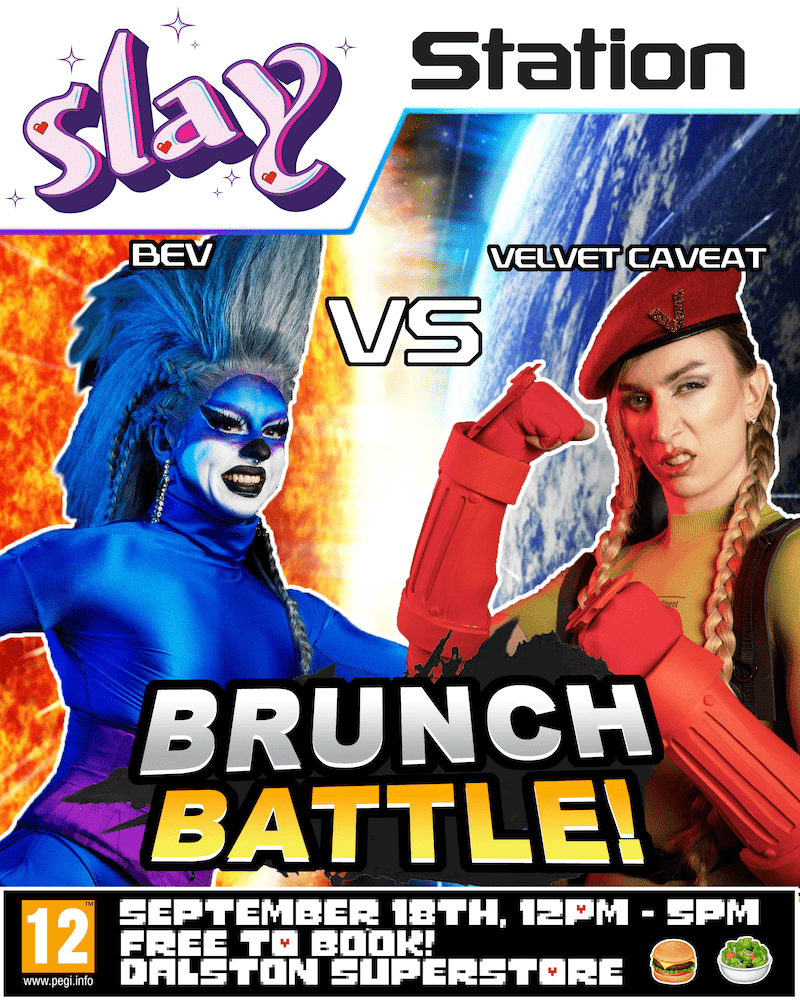 SLAY STATION BRUNCH BATTLE
East London's maddest and messiest alt-cabaret stars hit the mothership, dishing up a smorgasbord of games, quizzes, shows and prizes every Saturday and Sunday from 12-5pm.
Video games meet brunch for a dining experience you can't get anywhere else this July. SlayStation, the hit show taking East London by storm, is bringing a bonus level full of performances, games, quizzes and prizes for all you hungry nerds out there. Sunday July 30th 12-5pm!
Velvet Caveat and Bev (LIPSYNC1000) are going to be battling it out Player vs Player in a lipsync and comedy smackdown. Expect gags, nostalgia, and ridiculousness from these stars of the scene.
FREE TO BOOK!
Tickets
SLAY STATION BRUNCH BATTLE