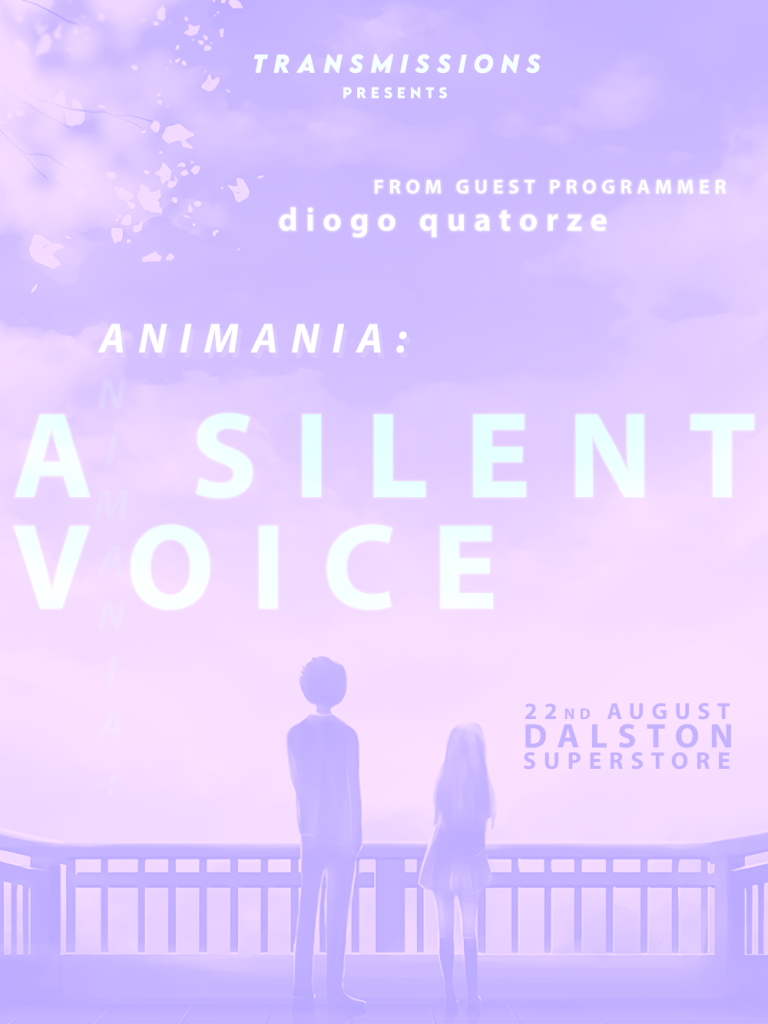 Transmissions presents A SILENT VOICE (2016)
For the penultimate night of Animania, we'll be joined by regular and honorary staff member Diogo Quatorze to present their selection, A Silent Voice (2016).
Kyoto Animation's coming-of-age Drama folllowing a former bully turned social outcast who decides to befriend the deaf girl he bullied years prior.
Join us downstairs at Dalston Superstore for another animated film selected by an for our majority-trans audience.
"Back then, if we could have heard each other's voices, everything would have been so much better"
Subtitles will be displayed throughout.
Seating is a mixture of backed chairs, benches, bar stools, and floor space, and is first come first served.
Transmissions presents A SILENT VOICE (2016)