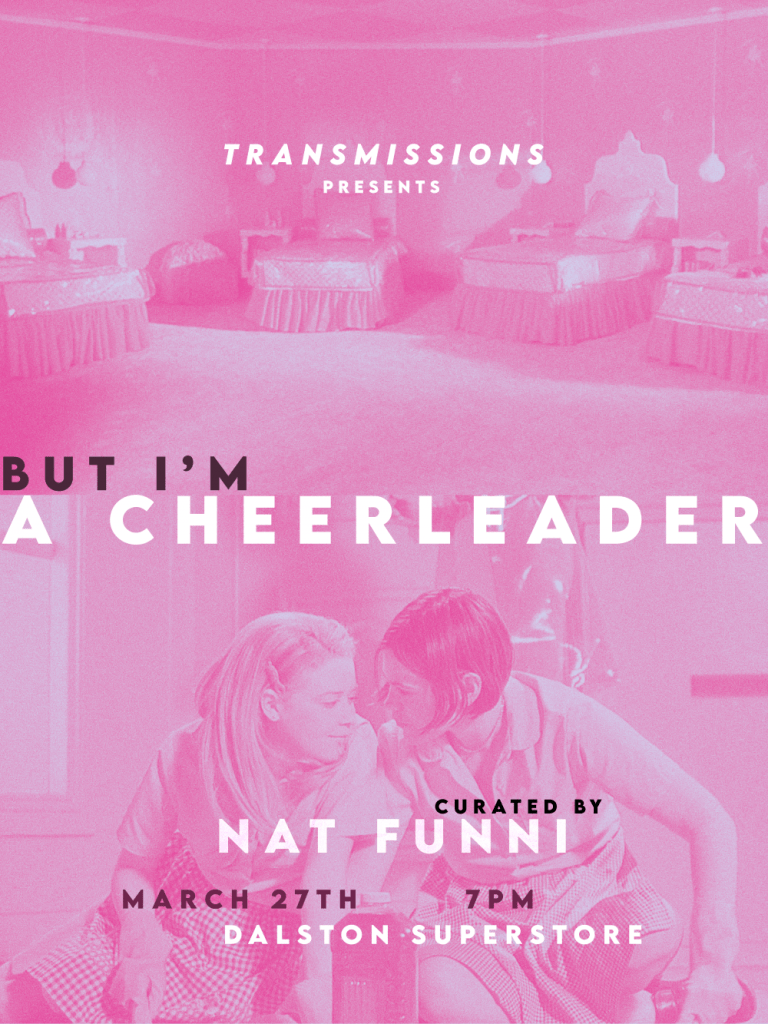 Transmissions presents BUT I'M A CHEERLEADER (1999)
For the closing night of her residency at Transmissions, Nat Funni graces us with another selection straight from her DVD shelf to our screen.
What do you get when you combine lesbian director Jamie Babbit, queer icons Natasha Lyonne and Clea DuVall, and sprinkle in a performance from (brace yourselves) RuPaul as a counsellor at a camp full of gay teens being forced to straighten out?
Well, of course you get the undisputed classic But I'm A Cheerleader (1999).
Join us in our basement home at Dalston Superstore for this warm and funny essential of queer cinema.
"Oh my god… they were right. I'm a homo"
Subtitles will be displayed throughout.
Seating is a mixture of benches, backed chairs, bar stools, and floor space, and is first come first served.
Transmissions presents BUT I'M A CHEERLEADER (1999)
https://dalstonsuperstore.com

https://dalstonsuperstore.com/wp-content/themes/dalston-superstore