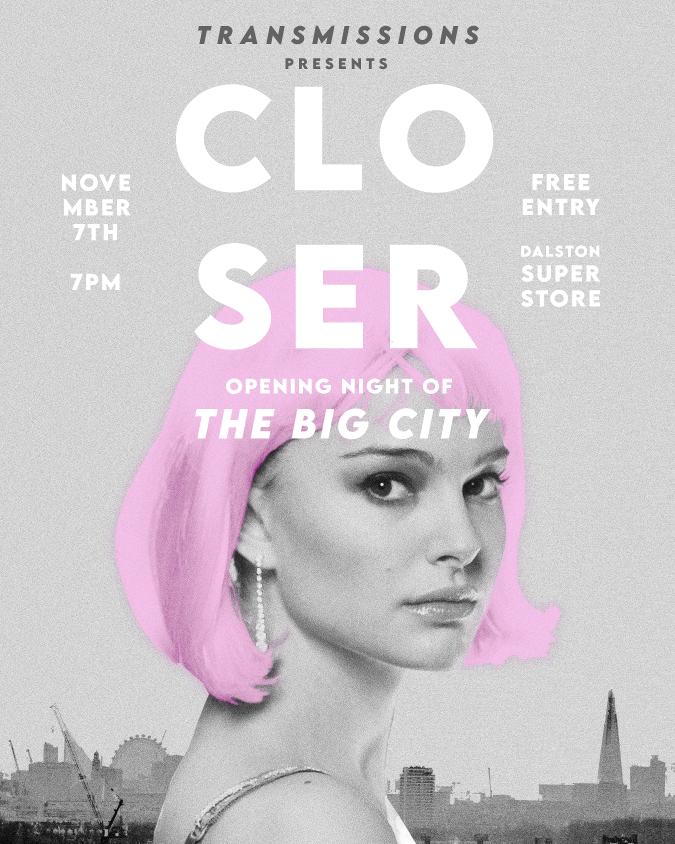 Transmissions presents Closer
Transmissions is an institution of the East London trans community, and current host and programmer Rue Lumbroso will be welcoming you back for another month of exquisite cinema and unrivalled vibe curation.
On opening night of our November film season THE BIG CITY, we screen Mike Nichols' seminal romantic drama Closer, starring Natalie Portman, Jude Law, Julia Roberts, and Clive Owen.
Come on over to our new home downstairs at Dalston Superstore, enjoy free snacks, and watch a film about all of love's worst pitfalls being dived into with abandon.
This screening will be fully subtitled.
Seating is a mixture of benches, bar stools, chairs with backs and floor space.
A full bar will be open upstairs and drinks can be brought into the screening.
Tickets
Transmissions presents Closer