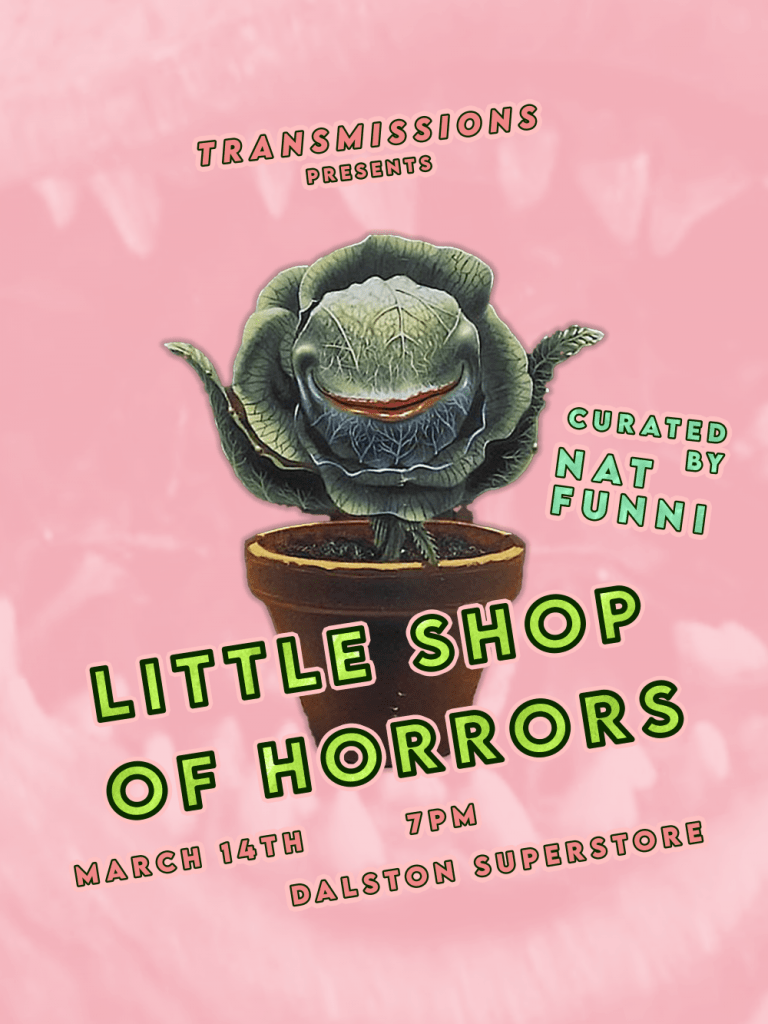 Transmissions presents LITTLE SHOP OF HORRORS (1986)
Nat Funni continues her residence as guest curator this month with a musical comedy about romance and rogue plant life.
Join us downstairs at Dalston Superstore for a screening of the classic Little Shop of Horrors (1986) starring Rick Moranis, Steve Martin, John Candy, Bill Murray, and more.
A nerdy florist (Moranis) finds his chance for success and romance with the help of a giant man-eating plant with unusual appetites.
"Aw cut the crap and bring on the meat!"
Subtitles will be displayed throughout.
Seating is a mixture of benches, backed chairs, bar stools, and floor space, and is first come first served.
Transmissions presents LITTLE SHOP OF HORRORS (1986)