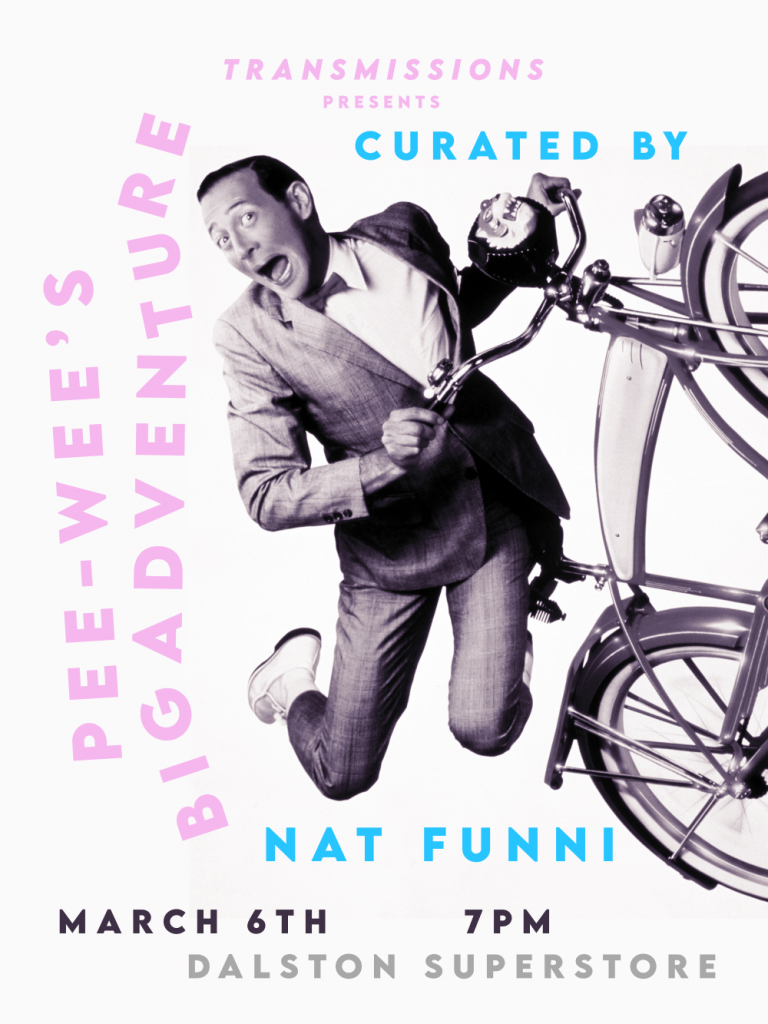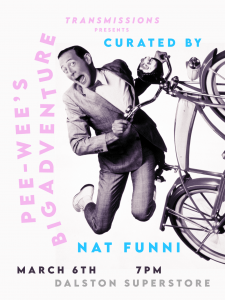 Transmissions presents PEE-WEE'S BIG ADVENTURE (1985)
We're delighted to have legendary drag performer Nat Funni with us all month for a selection of films straight from her treasured DVD collection to our screen.
First up is Tim Burton's screwball comedy Pee-wee Herman's Big Adventure (1985).
When eccentric man-child Pee-wee Herman gets his beloved bike stolen in broad daylight, he sets out across the U.S. on the adventure of his life.
Get down to Dalston Superstore and join us in our basement hub for the first night of the March season where we'll be ready to welcome you into the fold.
"I know you are but what am I?"
Subtitles will be displayed throughout.
Seating is a mixture of benches, backed chairs, bar stools, and floor space, and is first come first served.
Transmissions presents PEE-WEE'S BIG ADVENTURE (1985)