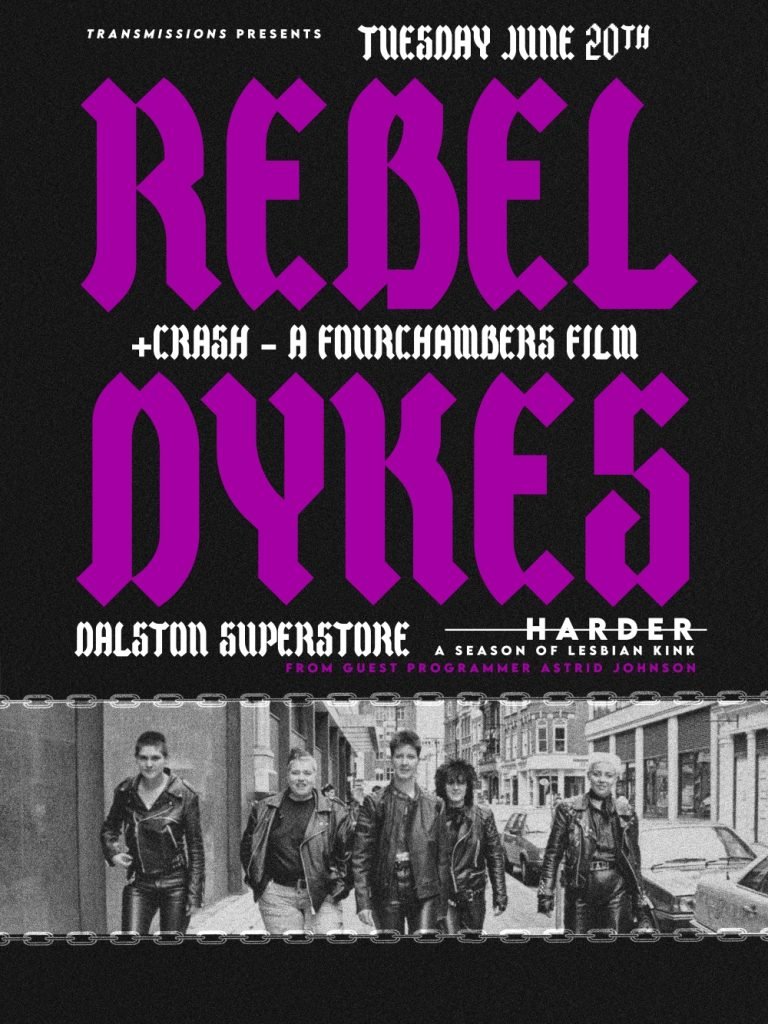 Transmissions presents REBEL DYKES (2021) + CRASH (A FOURCHAMBERS FILM)
This week we'll be joined once again by guest programmer Astrid Johnson for her second documentary selection Rebel Dykes (2021), the story of the explosion that happened when punk met feminism in 1980s London.
But before that, we're proud to be presenting a rare screening of adult performer and director Vex Ashley's Crash, an explicit short inspired by the J.G. Ballard novel and David Cronenberg film of the same name that marries lust with the death drive.
Expect twisted metal and entangled bodies.
Come find us downstairs at Dalston Superstore for one of our most unique nights.
Please note that the films shown will feature graphic, uncensored sexuality.
Subtitles will be displayed throughout.
Seating is a mixture of backed chairs, benches, bar stools, and floor space, and is first come first served.
Transmissions presents REBEL DYKES (2021) + CRASH (A FOURCHAMBERS FILM)