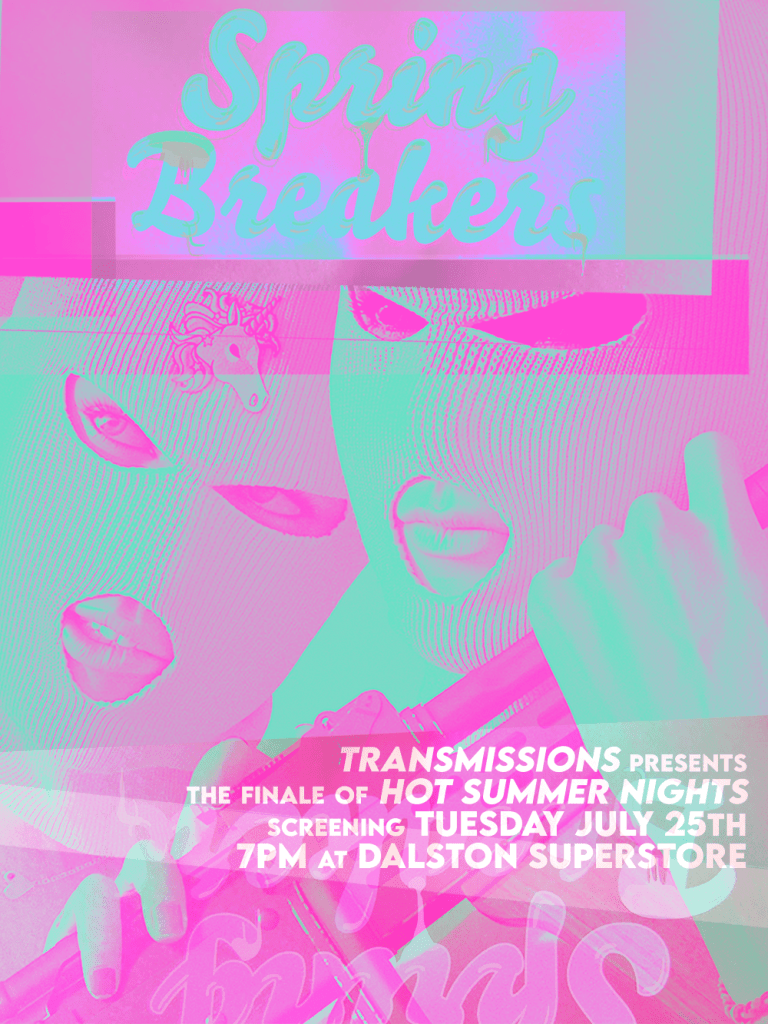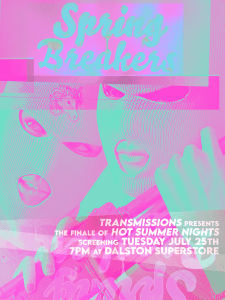 Transmissions presents SPRING BREAKERS (2012)
At the finale of Hot Summer Nights, we're screening Harmony Korine's generation-defining cult favourite and tumblr darling, Spring Breakers (2012).
Starring Vanessa Hudgens, Selena Gomez, and Ashley Benson in good-girl-gone-bad breakout roles opposite Rachel Korine, and J*mes Fr*nco.
Spring Breakers is more of a phenomenon than a film, but its craft still speaks for itself.
Acclaimed for its arthouse storytelling and enveloping atmosphere by some, and decried for its sleaze, violence and supposed vapidity by others, Spring Breakers would have fit comfortably amongst our season of problematic faves, but is more than a fitting end to July's celebrations of sun, sweat, and sex.
Love it or hate it, Korine's film is an undeniable force, but you'll probably figure out where you stand somewhere between its opening moments set to Skrillex's "Scary Monsters and Nice Sprites" and "Lights" by Ellie Goulding shimmering over the closing credits.
Join us downstairs at Dalston Superstore for a film that always comes to mind when summer comes calling.
"Spring Break Forever"
Subtitles will be displayed throughout.
Seating is a mixture of backed chairs, benches, bar stools, and floor space, and is first come first served.
Transmissions presents SPRING BREAKERS (2012)