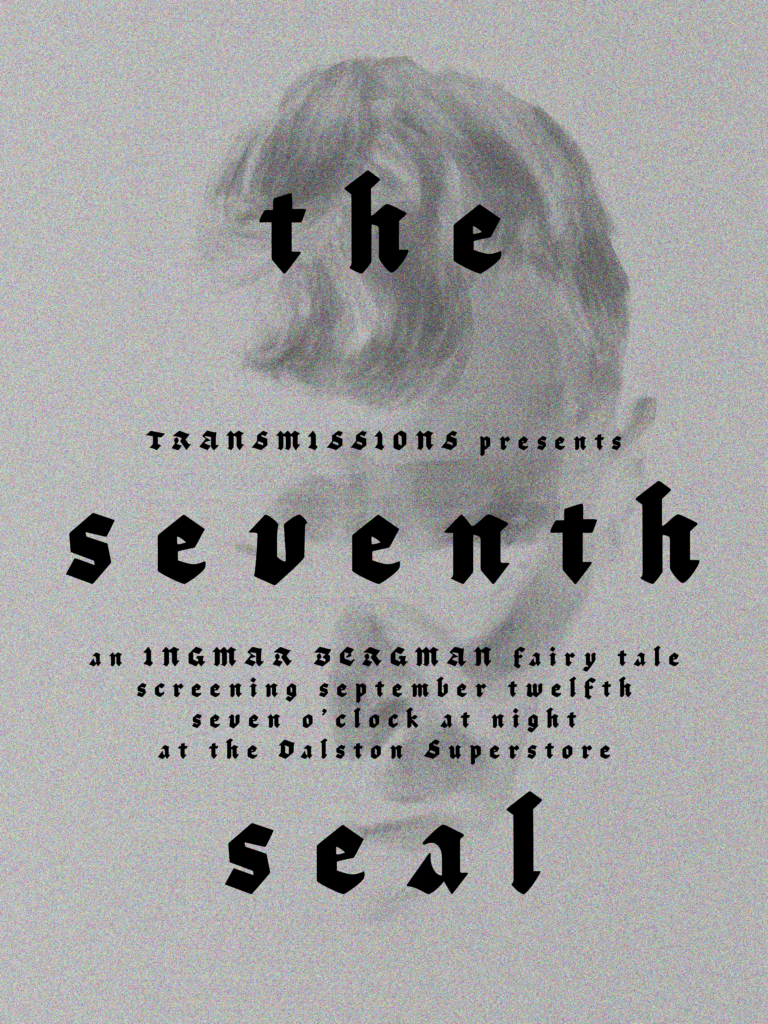 Transmissions presents THE SEVENTH SEAL (1957)
For week two of Fairy Tales, we screen Ingmar Bergman's seminal black and white masterpiece The Seventh Seal (1957), starring Max von Sydow as a knight who returns to Sweden after the Crusades, and amidst the Black Plague, seeks answers about life, death, and the existence of God as he plays a fateful game of chess against the Grim Reaper.
Bergman's parable has more than stood the test of time, and contains some of cinema's most iconic images in a powerful film about grappling with faith, and humanity in the face of suffering. 
Join us downstairs at Dalston Superstore for another film carefully selected for our majority-trans audience.
Tickets available via OutSavvy
Subtitles will be displayed throughout the film.
Seating is a mixture of benches, backed chairs, bar stools, and floor space, and is first come, first served.
Transmissions presents THE SEVENTH SEAL (1957)