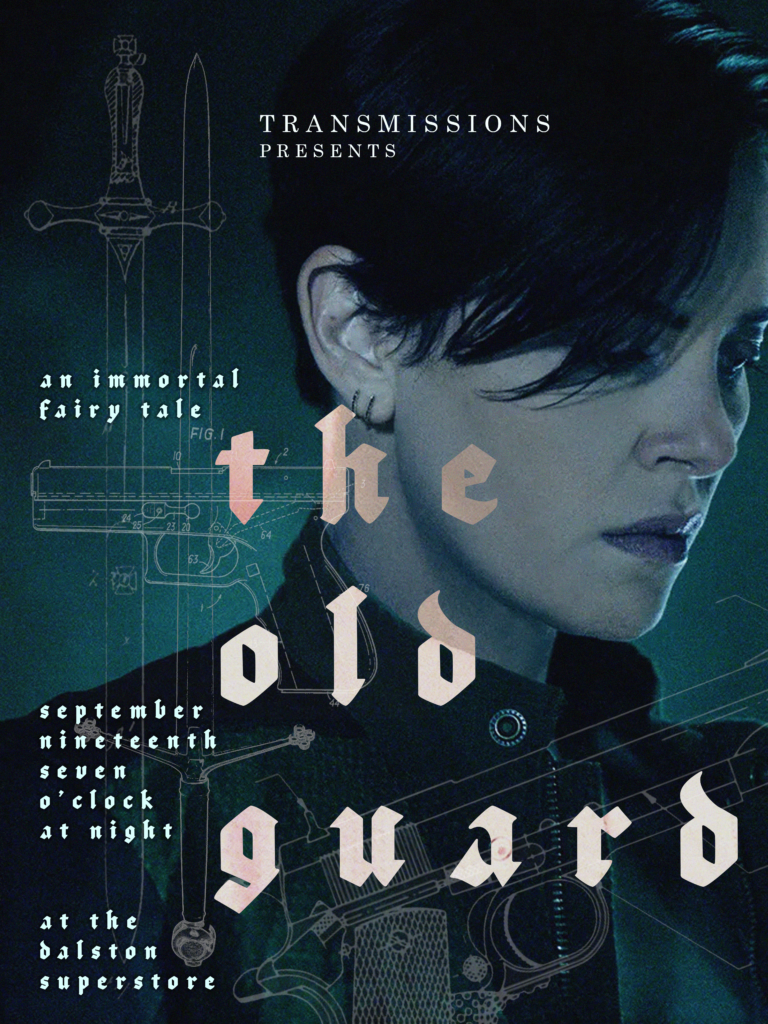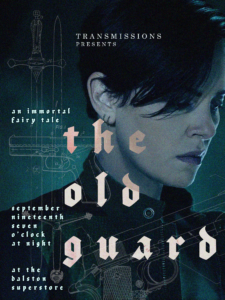 Transmissions presents THE OLD GUARD (2020)
On the third night of Fairy Tales, we bring you Action epic The Old Guard (2020) from director Gina Prince-Bythewood (Love & Basketball, The Woman King).
Charlize Theron leads a group of immortal mercenaries who have survived centuries in secrecy only to find themselves hunted in present day by those seeking to harness their power for themselves.
These ancient soldiers realise the fight is on just as the presence of a new immortal complicates things further.
The Old Guard marked the first major Hollywood comicbook adaptation by a black woman, and despite being dropped on Netflix painfully undermarketed and consequently underseen, Prince-Bythewood's film is a slice of genre excellence that marries an all-star cast – including Kiki Layne (If Beale Street Could Talk), and Matthias Schoenaerts (Rust and Bone) – with the sensibilities of similar films from the 2000s like Lara Croft: Tomb Raider, Underworld, and the original few X-Men.
In short, it's a film about people fighting and looking extremely cool while doing it.
Not only does The Old Guard offer the chance to see reigning Bicon and Transmissions favourite Charlize do what she does best, but there's more gayness to be had!
A romance between two of the immortal men is functionally the beating heart of the film, and we think you'll enjoy a rare chance to see explicitly queer characters in a big-budget genre film as much as we did.
So grab yourself goodies from the vegan kitchen, a drink from the bar, and join our majority-trans audience downstairs at Dalston Superstore for a screening of a real hidden gem.
Tickets available via OutSavvy
Subtitles will be displayed throughout the film.
Seating is a mixture of benches, backed chairs, bar stools, and floor space, and is first come, first served.
Transmissions presents THE OLD GUARD (2020)