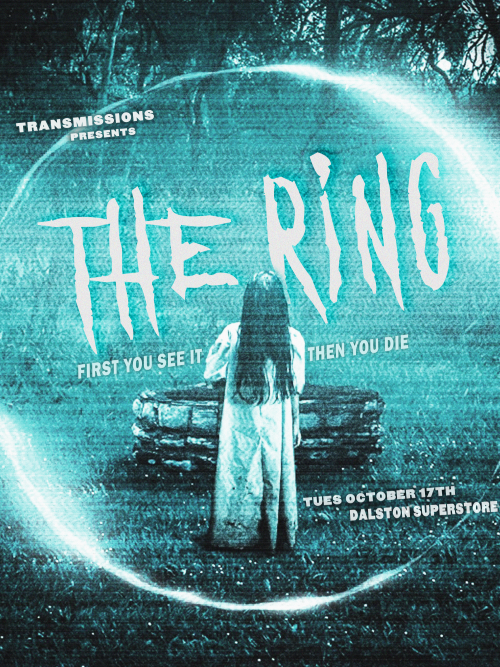 Transmissions presents The Ring (2002)
On night three of our annual Horror season, a mysterious VHS tape is being passed around by unlucky viewers who all turn up dead a week after viewing its contents.
Naomi Watts puts in a phenomenal turn as a journalist investigating the phenomenon to find answers and outrun her fate after she becomes the latest person to press play in Gore Verbinski's gorgeously crafted remake, The Ring (2002).
Join us downstairs at Dalston Superstore if you're brave enough to find out what happens when you see it.
"In seven days you will die"
Tickets available via OutSavvy
Subtitles will be displayed throughout the film.
Seating is a mixture of benches, backed chairs, bar stools, and floor space, and is first come, first served.
Transmissions presents The Ring (2002)