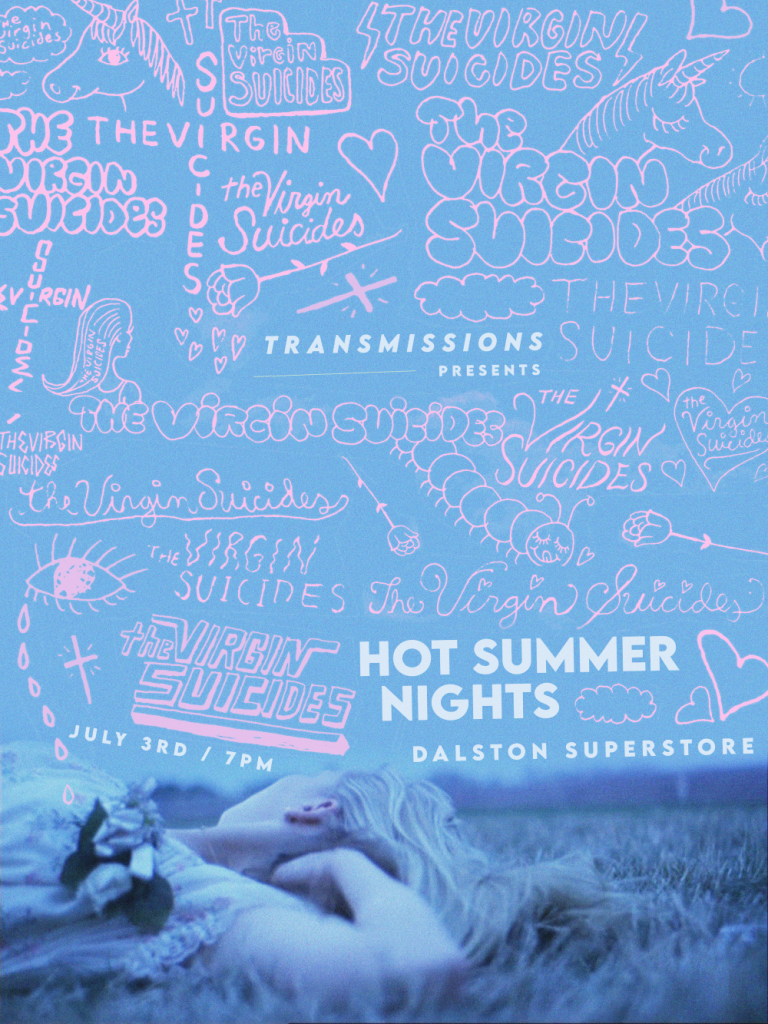 Transmissions presents THE VIRGIN SUICIDES (1999)
For the opening of our new season, Hot Summer Nights, we are proud to present Sofia Coppola's dreamy, sun-drenched masterpiece The Virgin Suicides (1999).
Telling the tragic story of a group of sisters and the boys obsessed with them as they make their ways through the suffocation of girlhood, first love, and oppressive upbringings, it remains one of the best and most iconic films of the 90s.
Kirsten Dunst leads a stacked cast including Josh Hartnett, Kathleen Turner, and Danny DeVito.
Join us in the basement at Dalston Superstore where we'll be waiting with air-conditioning blasting to welcome you into 1970s suburbia.
"We would never be sure of the sequence of events. We argue about it still"
Subtitles will be displayed throughout.
Seating is a mixture of backed chairs, benches, bar stools, and floor space, and is first come first served.
Transmissions presents THE VIRGIN SUICIDES (1999)