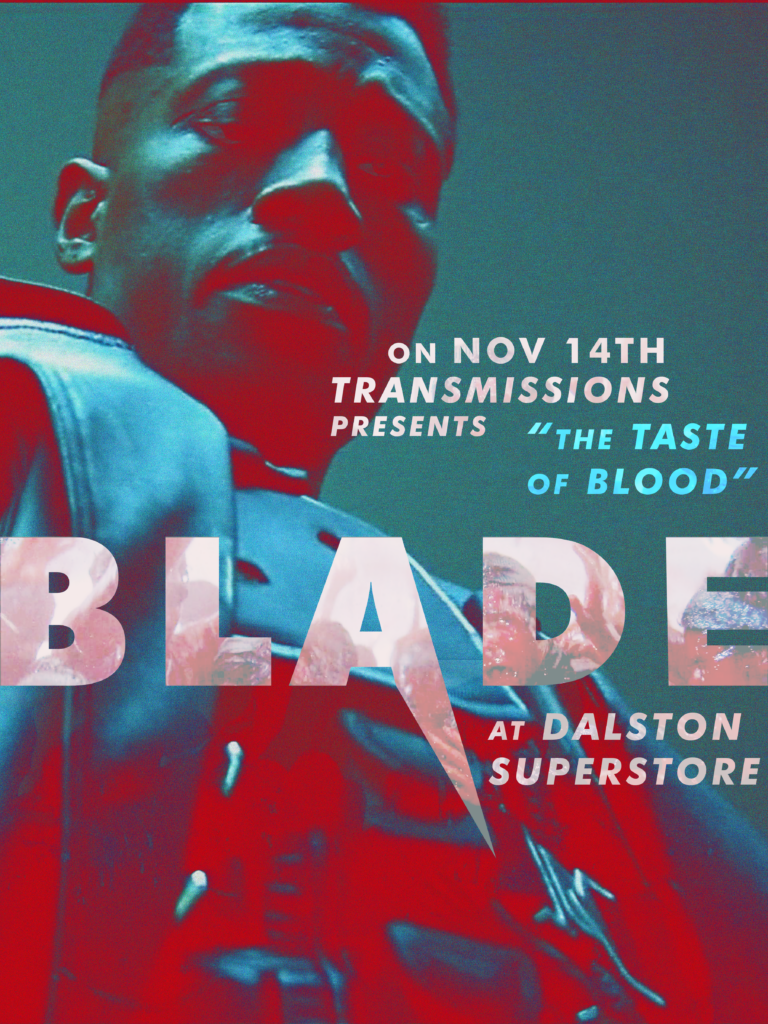 Transmissions presents Blade
On night two of The Taste of Blood, we're bringing you another bonafide classic to quench your thirst.
Movies used to be about something, it used to be enough for Action stars to look good and kill well to a club-ready soundtrack.
There's few contenders that can go toe-to-toe with The Matrix in the Sunglasses and Leather canon, but Blade (1998) not only smokes the majority of its peers, it still has the goods to this day.
Wesley Snipes stars in a delicious comic-book adaptation that pre-dates the evils of the MCU machine, and is a precious artefact from an era when studio genre films still knew how to have a good time.
Half vampire, half mortal, Blade is a man on a mission to destroy the bloodsuckers that plague the dark recesses of his city, and all out war is on the horizon.
Come for the iconic blood rave, stay for literally everything else.
Find us cosy in the basement at Dalston Superstore waiting to welcome fans and first-timers alike.
"Some motherfuckers are always trying to ice-skate uphill"
Tickets available via OutSavvy
Subtitles will be displayed throughout the film.
Seating is a mixture of benches, backed chairs, bar stools, and floor space, and is first come, first served.
Transmissions presents Blade