Dan Govan
Dan Govan
06-09-18
As part of our ongoing local queer artist residency at Dalston Superstore Gallery, this Thursday sees the launch our next exhibition 'Living Vivid' by Dan Govan!
Dan Govan is an Edinburgh born, camera-carrying, usually-anxious, glamour-adjacent wallflower, for whom photography was a hobby that's grown wildly out of control. He started with snapshots of nights out
in 2008, but as he moved to east London in 2011 he was naturally was dabbling in club photography by 2012.  A couple of years ago he started dabbling in portraiture. Self portraits at first, exploring vulnerability and colour, muting masculinity in vivid disorienting colours. His latest project 'Queernift' documents the eccentric faces of the East London LGBTQ+ Nightlife Scene. 
We caught up with Dan to chat about where Queernift started, some standout experiences of photographing Drag Queens and whats next for Queernift!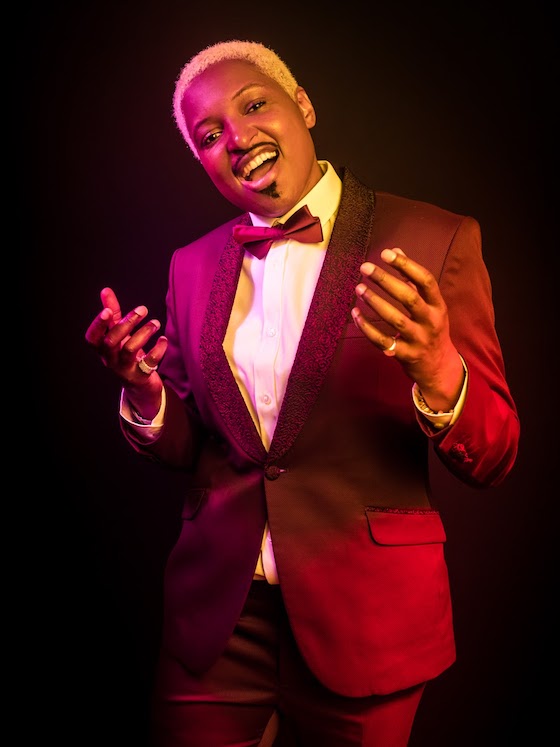 Hello Dan! Can you let your readers know a little bit about your background?
Hi! I'm a sorta-Scottish, nerdy wallflower who's been floating around gay clubs, pubs and shows in London since 2008. Until last year I always had a camera with me but now I mostly do over-colourful studio portraiture.
The work that you are exhibiting at Dalston Superstore, is the Queernift project which documents the faces of London's LGBTQ+ nightlife scene. Why did you start this project?
I thought it was an exciting opportunity to collaborate with and signal boost some of the local queer artists promoting their work. It's been nice to be able to give back to this community that puts so much work into creating queer spaces, putting on so many shows and nights over the years.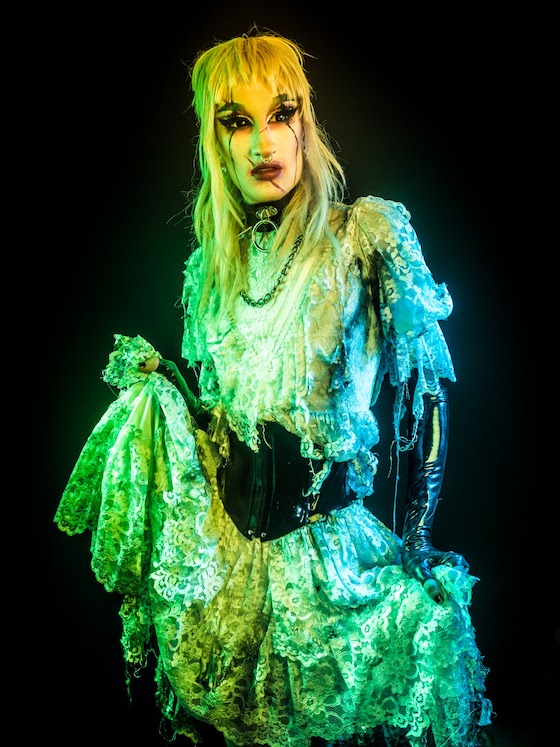 How did you come to know the queer performers that you photograph? 
It's usually people I've met out and about! I guess it's a community project at heart because while sometimes it will be a friend of a friend, by the time the shoot is done we've normally gotten to know each other a bit. It's all people who visit, party and work in the same iconic venues and spaces that I do.
What draws you to portraiture?
Whether I'm shooting events, performances or portraiture, I try to capture situations rather than things. Reactions and relationships. People are always at the core of that. The real kick comes when I manage to show people looking better than they think they look. That's always a thrill.
Through the series there is a consistent strong use of colour. What is the significance to this?
So much contemporary photography pretends to be realistic. It's not. There's artful makeup and hair, lights and loadsa photoshopping. Even when I shoot people not in a lewk I still stick with a similar colour formula, because I want my work to be self-evidently fantastical, open about the fact it's not what you'd see in the mirror, and celebrate it a bit more. Why be humdrum?
What has inspired your work?
As this is your first exhibition IRL, and you've mainly used Instagram to showcase your work.  Has social media been useful to your practice or has it been shaped by social media?
Oh queernift is basically an instagram project really, the format follows the 3-wide grid and it's been so cool chatting to people all over the world about my work! I have another project barenift that'll have a few pictures up at the exhibition too, that also the same 3-wide format; I fear the day instagram changes the grid!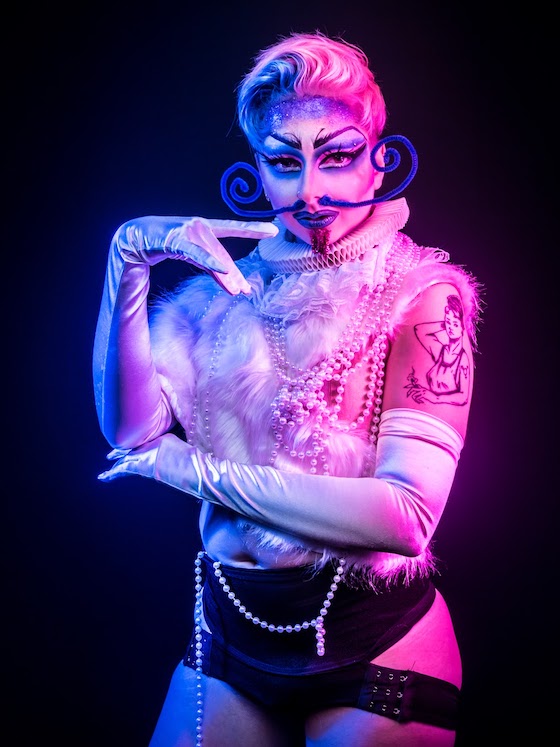 East London's Drag Queens aren't known for being the most introverted of characters. So we'd imagine photographing would bring about some 'special' memories. Any stand out experiences photographing them ?
I think my favourite shoots have been when I do a couple of friends at once, taking turns in front of the camera the energy's always really great. I recently had a shoot with Delirium though who arrived when she said she would, packed 3 very different looks into just 2 poly bags, changed quickly, posed to the gods, and we were all done in an hour. I was amazed.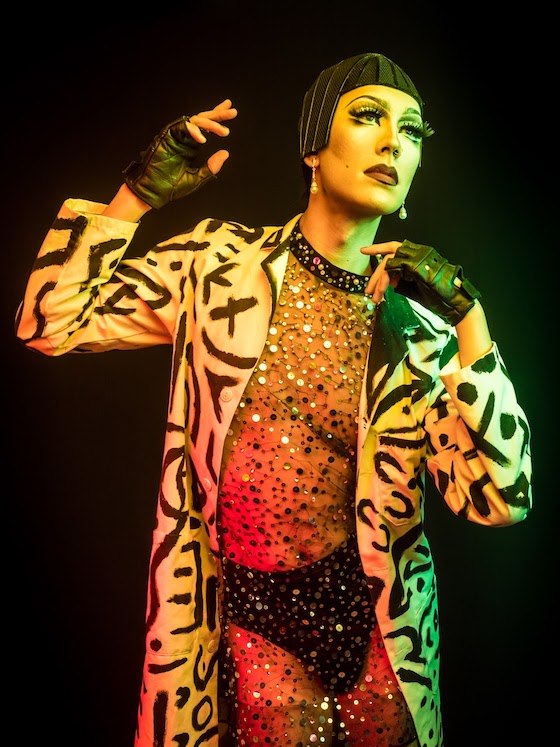 Who else in East London's LGBTQ+ Nightlife would you love to photograph?
Oh there's tons of people that I've wanted to shoot for a while but we've never quite got it together and I feel shy about badgering them. And a few more that I never got around to asking! Rhys Pieces, Margo Marshal, Ginger Johnson, Grace Shush, Maxi More... Dozens more probably. I used to have a list that I was working through but it made me super anxious so I had to ditch it.
Whats next for Queernift?
Well I have a half dozen new shoots to post after the exhibition launches, after that I've no idea, more of all of it I hope? More shoots more people more followers. I'l have to think of ways to expand the formula but as long as there's new people it's always interesting. Of course there's physical proof that the work exists now, I've no idea what effect that will have, exciting times!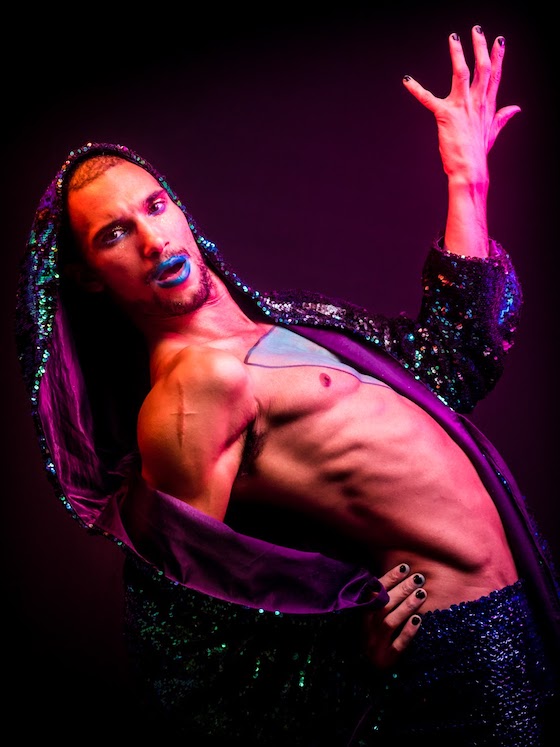 post-template-default single single-post postid-16427 single-format-standard tribe-no-js loading
Dan Govan