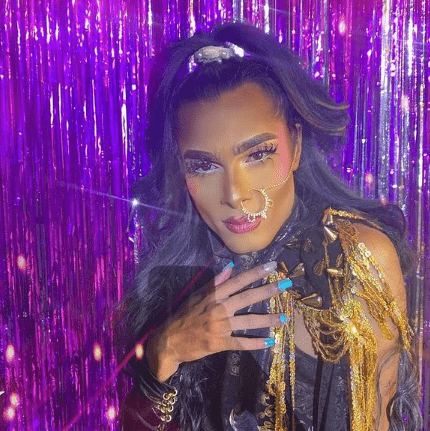 Bolly-Illusion Brunch (free)
We are thrilled to announce a brand new superstar to the our drag brunch program… the fabulous Bolly-Illusion! Bolly has been lighting up stages all over London, bringing her unique blend of Bollywood beauty and fierce dance moves! Expect shows, games, and a whole lotta gorgeous Bollywood bangers!
COVID Safety measures
Tickets are sold by the table. Tables cannot be comprised of more than two households. No mingling between tables.
All customers must remain seated unless using the toilet, and observe social distancing of 1m+ at all times.
Face coverings to be worn by all customers when moving through the venue.
Facebook Event
Book Now
Bolly-Illusion Brunch (free)