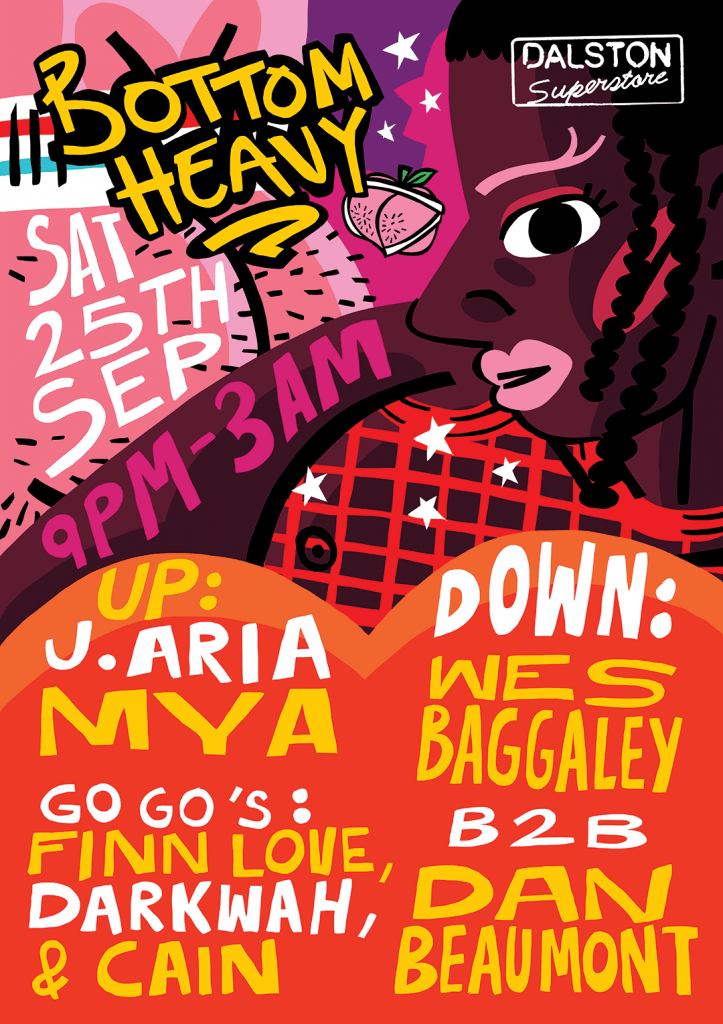 Bottom Heavy
Dan Beaumont
Wes Baggaley
J.Aria
Mya
Cain
Darkwah
Finn Love
Bottom Heavy is back baby! 
Superstore daddy Dan Beaumont goes bum-to-bum with resident peach Wes Baggaley in the basement all damn night long in the Superstore lazerpit!
In the bar expect a journey from disco, house and 80s classics from J.Aria and through to R'n'Booty jams from Mya.
We'll also have some of our sexiest babes Cain, Darkwah and Finn Love shaking their bottoms on top of the bar!
£7 before 10 / £10 after 
Facebook Event
Bottom Heavy
tribe_events-template-default single single-tribe_events postid-27700 tribe-no-js tribe-filter-live tribe-bar-is-disabled tribe-theme-dalston-superstore tribe-events-page-template loading
Bottom Heavy