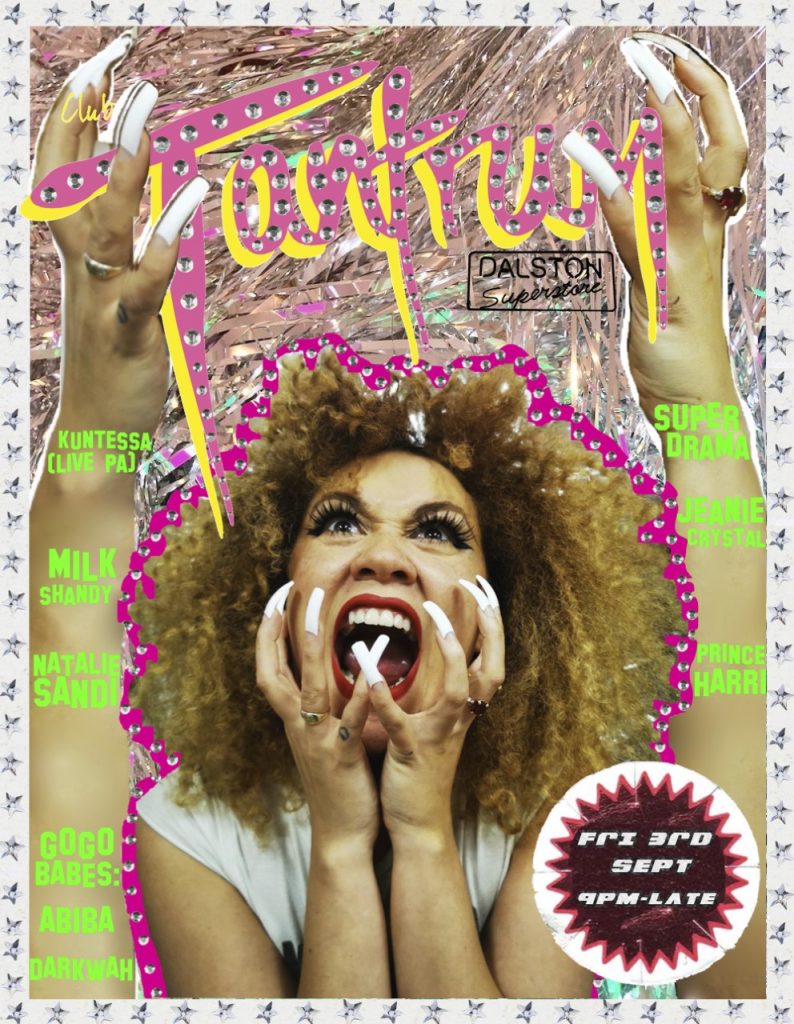 Club Tantrum
Super Drama
Kuntessa (live PA)
Milk Shandy
Natalie Sandi
Prince Harri
Jeanie Crystal
Darkwah
Abiba
The Club Tantrum honeys are back, and they've got a year's worth of pent up lockdown angst they're ready to unleash on you! Join Super Drama's better half Jon Arnold, and Superstore darling Milk Shandy for a primal scream sesh at the mothership this September! Let's throw a tantrum and shout from the rooftops, hottt performances and the most stunning hosts around, some absolutely outstanding DJs and the most fun you could possibly ever have.
£6 before 11 / £8 after
COVID SAFETY
IN ORDER TO ENTER THE VENUE, YOU WILL REQUIRE: PROOF OF A NEGATIVE TEST FROM THE LAST 48 HOURS OR PROOF OF DOUBLE VACCINATION
To get proof of a negative test… 
Lateral Flow Tests are available for free at pharmacies, test centres, and online 

here

After following in the instructions to get your test result, you can register it online by going 

here

Within two hours of registering your result you will get a text and email confirming your result, and either one of these is acceptable as proof on the door.
To get proof of two vaccinations…
Either…
Show your Covid Pass on the NHS app
Or…
Bring your vaccination card
Or…
Provide proof of full vaccination from another country, if you were vaccinated outside of the UK
Thank you for your continued support and understanding as we work together to keep each other as safe as possible.
Club Tantrum
tribe_events-template-default single single-tribe_events postid-27630 tribe-no-js tribe-filter-live tribe-bar-is-disabled tribe-theme-dalston-superstore tribe-events-page-template loading
Club Tantrum